Luxury experiences
in the Northern Territory
I Viaggi nell'Outback in Australia sono una raccolta di tour operator e sistemazioni che offrono un accesso senza precedenti alle esperienze emozionanti, ai luoghi accattivanti e ai protagonisti autentici del Northern Territory.
[carousel hero="true" rotateheadings="true" smallheight="false"][slide image="/-/media/images/articles/luxury-experiences/hero-image/view-of-uluru-as-seen-from-inside-the-longitude-131-hotel.jpg" imagealt="The views from the dune pavilion bedroom at Longitude 131. The best venue to watch the spectacle of Uluru is Longitude 131 with a gathering of luxury pavilions nestled among the rust-red landscape. The desert base fans out from the Dune House, site of lounging, cocktails and rock gazing." butttontext="" buttontarget="" buttonurl="" video="" slidecontentoverride="" heading="Esperienze di lusso" subtitle="" introtext="​" captionlink="/it/it/uluru-and-surrounds/accommodation/longitude-131" captionlinktext="Longitude 131" darkenimage="false" headingoverride="" renderh1="true"][/carousel]
Explore in comfort & style
Whether you're exploring the Red Centre or the tropical Top End, sometimes you just want to enjoy a little luxury.
Camping isn't for everyone for lots of reasons. More and more, people are looking for a true Australian outback holiday without the hassle of picking a spot, navigating bush tracks and setting up camp.
Some of the Territory's most iconic locations are now offering luxury accommodation and touring experiences so you can enjoy your time away from the hustle and bustle in comfort and style.
With these luxury experiences, you can get your feet dirty during the day and still enjoy a comfortable bed at night.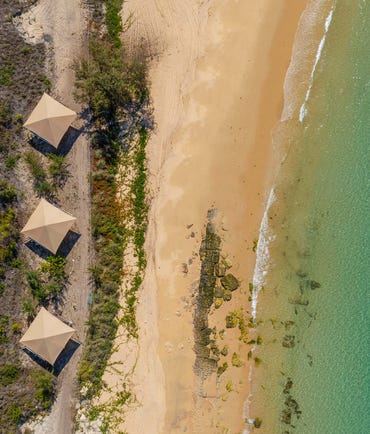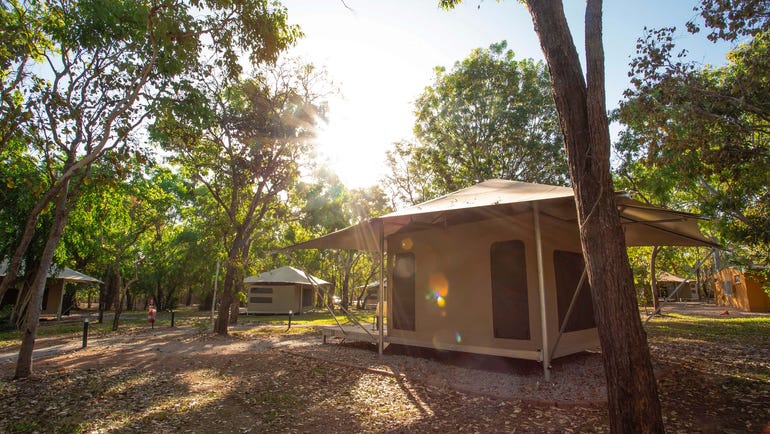 Sistemazioni nella natura nel Northern Territory
Vedi le esperienze di lusso
Vedi le cose da fare e da vedere nel Northern Territory