Shopping in the Northern Territory
Don't go home empty handed. Find local treasures, handmade gifts and artworks at markets, galleries and little boutiques across the Territory.
While you're travelling through the beautiful Northern Territory, don't forget to make time to stop and buy some souvenirs of your time. There are dozens of art centres and galleries dotted around the Territory where you can grab anything from a tea towel or a coaster to some genuine Aboriginal art or even a dress made from fabric printed with unique Aboriginal designs.
There's a heap of other great shopping opportunities up and down the track as well. A weaved basket from the Tjanpi Weavers would make an ideal souvenir. Maybe a custom whip from Mick's Whips or some other local craft from one of the markets.
You'll be surprised and delighted by what you'll find to remind you of your time in the Territory.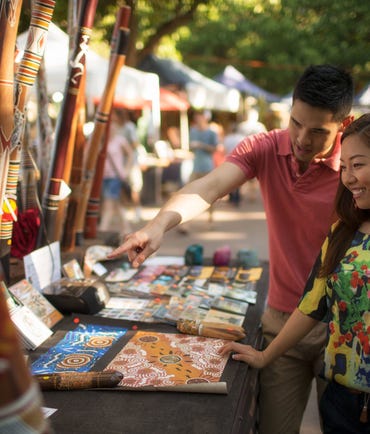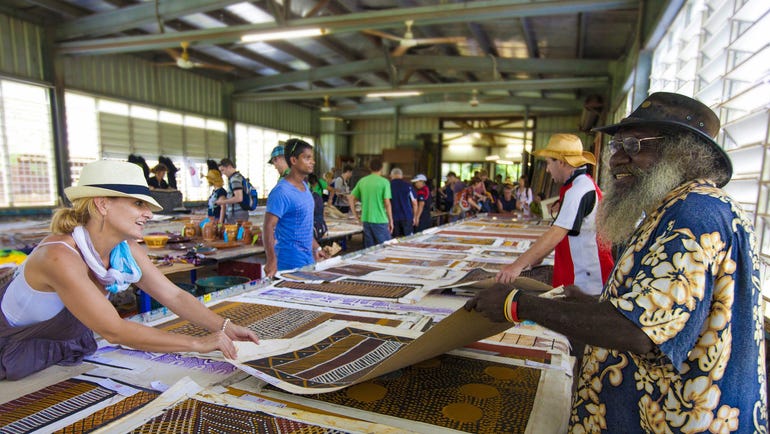 Shopping nel Northern Territory