A day of heritage in Darwin
Darwin's heritage is a fine example of blending the past with today's modern multicultural vibe. Old buildings (albeit some reconstructed) seamlessly sit next to modern buildings, which give Darwin its personality and showcase the resilience and growth of our city.
Rome wasn't built in a day
Begin your day of heritage with a hearty breakfast at Roma Bar, conveniently located on Cavanagh Street in Darwin CBD. Their food style is a mix of tropical, traditional and Asian-influenced. Most dishes are made in-house and cooked to order, and the coffee is delicious.
Explore the Chinese temple & museum
Darwin's rich Chinese culture and history is on display at the NT Chinese Museum, run by the Chung Wah Society and open from 10am–2pm every day except Mondays.
The temple and museum provide insight into Chinese history in the Top End from 1874. You'll find displays of photographs, memorabilia and family history. The temple is a beautiful building which dates back to 1887 and is still in use as a place of worship.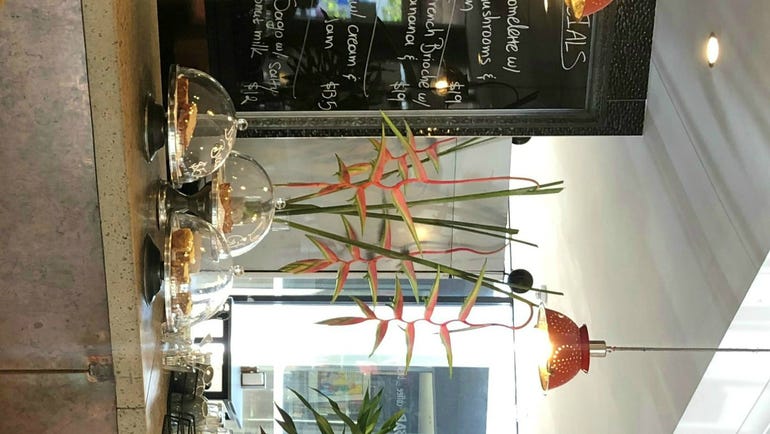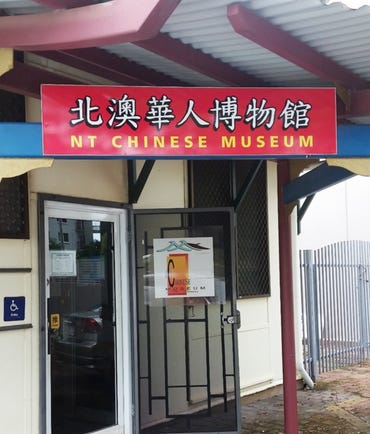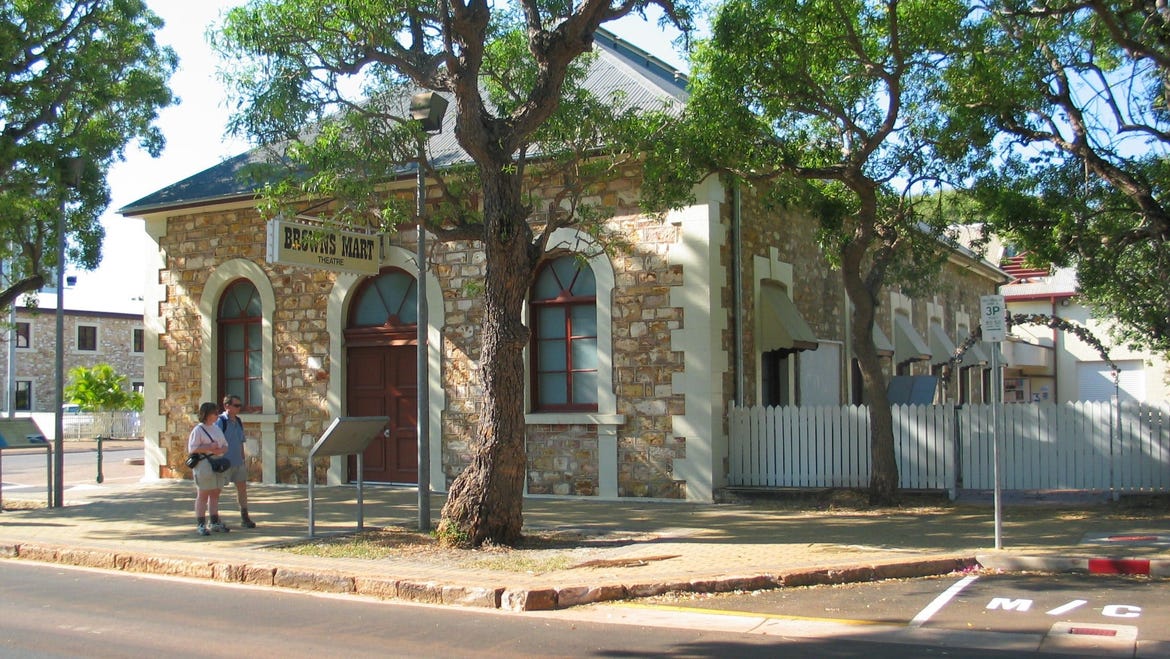 Visit Brown's Mart community theatre
In the heart of the city you'll find Brown's Mart theatre, but it hasn't always been a theatre. Built of porcellanite stone, the building dates back to the 1880s and is a highly regarded landmark. Over time it has been a stone store, mining exchange, shipping agency, auctioneering venue, and even a bank. It has suffered through and survived cyclones and still stands strong to this day.
Discover the ruins of the Town Hall
Just past Smith Street Mall and originally built in 1882, this building was so severely damaged by Cyclone Tracey that it was never rebuilt. The remains of the original Palmerston Town Hall have been preserved for visitors to learn about the history of our city and for arts organisations to use as a performance venue.
Peruse Parliament House
Another iconic building in Darwin City is Parliament House. Affectionately referred to as 'the wedding cake' due to its appearance, this building was opened in 1994 and has been designed for its tropical setting overlooking Darwin Harbour. Self-guided tours are available daily, or you can join their free daily guided tour for more information.
Once you've had a good look around, head down to Speakers Corner Café in Parliament House. The café boasts award-winning homemade food with the use of native ingredients. Enjoy fresh salads and sandwiches or indulge yourself with one of the cakes and slices made daily on site.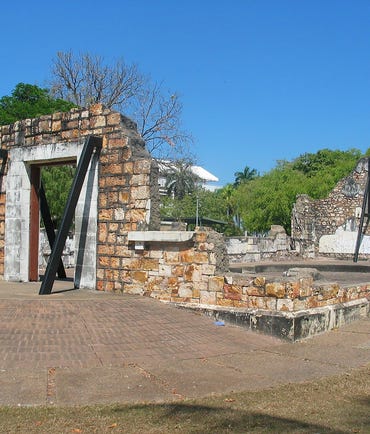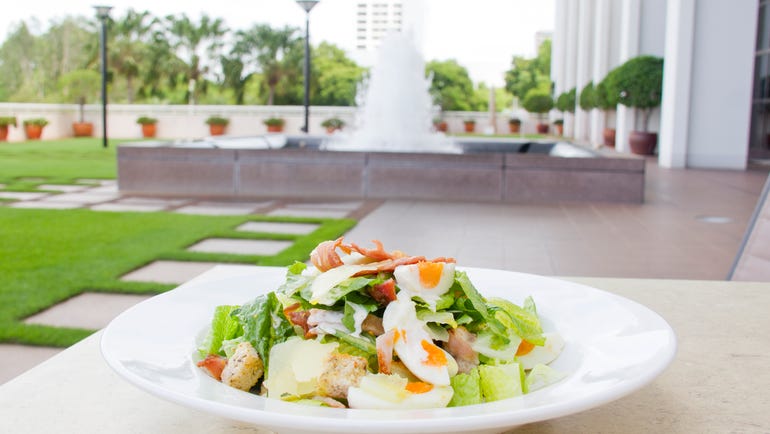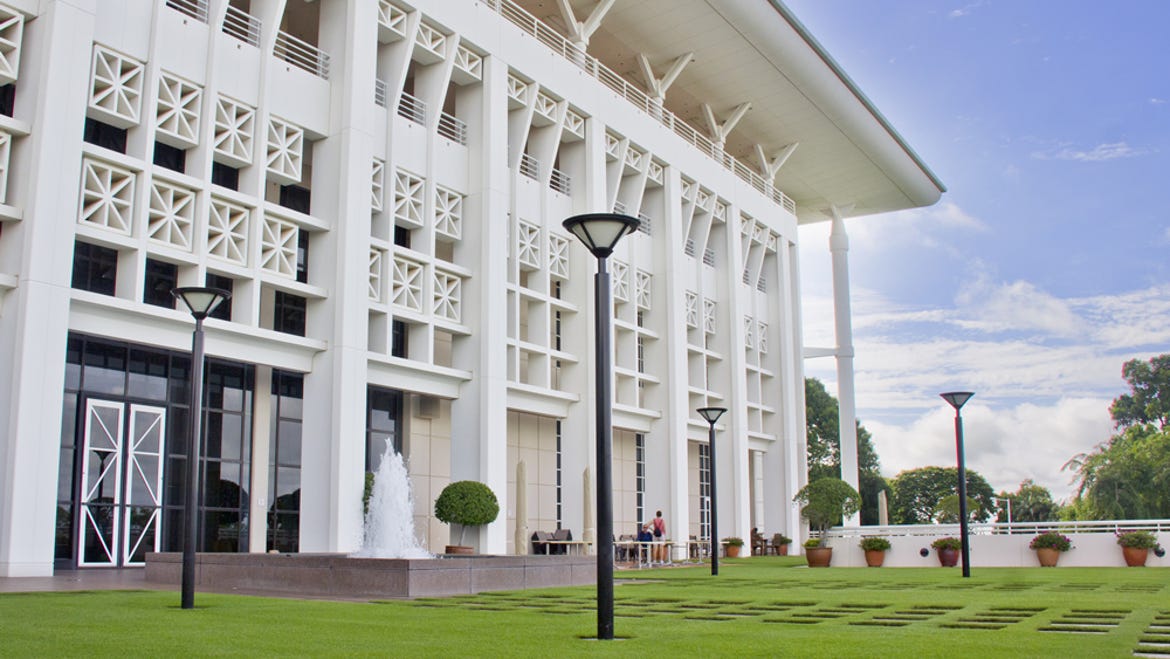 Visit the Roadmaster
Originally constructed by the North Australian Railway to provide staff accommodation, the Roadmaster's House is a great example of domestic architecture from the 1910s. You can explore this building which was typical of houses built by the Commonwealth in Darwin in that era.
Enjoy afternoon tea at Burnett House
Wander down to Burnett House, one of Darwin's best examples of tropical architecture. Having survived bullets, bombs and cyclones, it's now in the hands of the National Trust. A small museum upstairs gives insight into life in Darwin during World War II. Downstairs is a picturesque location to sip tea in the afternoon while overlooking the lush gardens and Darwin's beautiful harbour.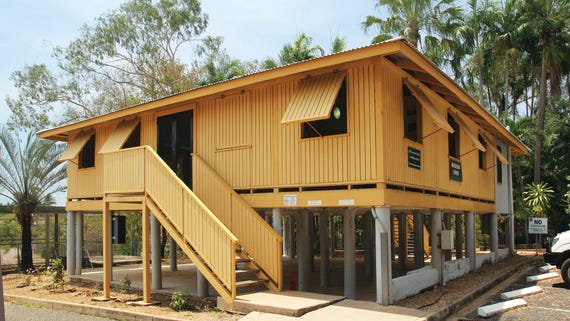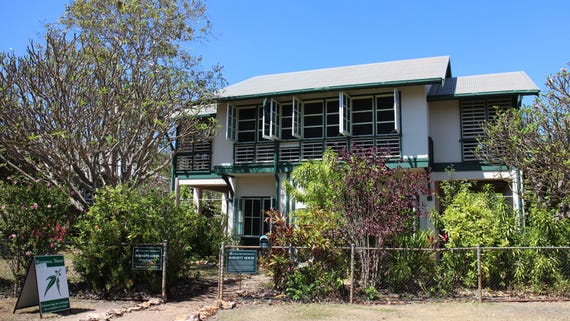 Altri articoli che potrebbero interessarti