Swimming
in the Northern Territory
Fai un tuffo rinfrescante in una piscina naturale, buttati nelle acque azzurre dell'oceano o rilassati in piscina: nel NT vorrai essere quasi sempre vicino all'acqua.
[carousel hero="true" rotateheadings="true" smallheight="false"][slide image="/-/media/images/articles/swimming/hero-image/people-swimming-in-litchfield-national-park.jpg" imagealt="Visitors swimming at Florence Falls. Get set for real adventure and to connect with nature at Litchfield National Park. At just over an hour from Darwin, it's every local's favourite day trip with its waterfalls and water holes, bush walks, four-wheel drive tracks, birds and wildlife." butttontext="" buttontarget="" buttonurl="" video="" slidecontentoverride="" heading="Nuoto" subtitle="in the Northern Territory" introtext="​" captionlink="" captionlinktext="" darkenimage="false" headingoverride="" renderh1="true"][/carousel]
If there's one thing you need to put on your Northern Territory bucket list, it's finding a natural waterhole and taking a dip amongst nature. From the Top End down to the arid zones of Central Australia, there are sparkling waterholes to be discovered all over.
Maybe a beach is more your style across the Top End? With soft sand and cool water to entice you on a hot day, find your nearest patrolled beach and take a well deserved dip.
If you're not sure about swimming with nature, don't worry. There are plenty of pools across the Territory. Take the kids to one of the water parks in Darwin, swim at one of the caravan parks or hotels in Katherine and Tennant Creek, or just enjoy a swim-up bar at your hotel in Alice Springs.
The rules for swimming across the Territory are simple: obey all signs to keep you and your family safe.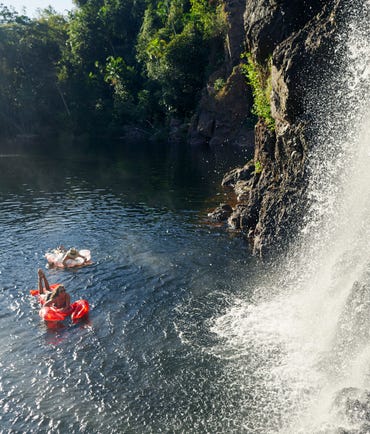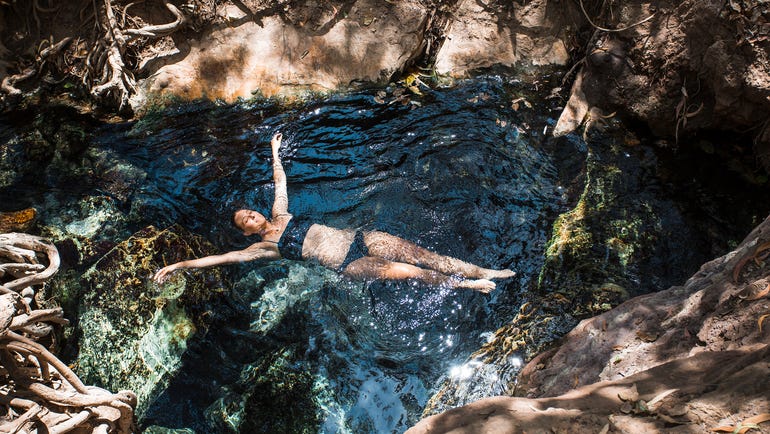 Eventi enogastronomici nel Northern Territory
Your search returned no results. Please try again.
Explore swimming in the NT