In bicicletta e mountain bike
Alice Springs and the Red Centre give those who love to tackle the terrain on two wheels a massive playground of open hills and sublime singletrack to choose from.
With an expanding network of trails in all directions, you can hire a mountain bike (or bring your own), take a more gentle route exploring the historic sites on a bicycle or gear up for a world-class biking event by registering for Outback Cycling Easter or The Redback.
Outback Cycling, located at the Telegraph Station and in the Todd Mall, are the local experts and can take you on a guided MTB adventure of a lifetime. If you're keen to make your own MTB memories but didn't bring your gear, they'll deck you out with everything you need, including sound local advice to make sure you get the most out of your mountain biking or cycling adventure.
If you look at what the locals are riding – those in the know ride bikes with tubeless tyres with lots of sealant. A mid-level tread tyre with good sidewall protection gives you a good balance of easy rolling, traction and protection from the rocks. A modern and full-suspension cross-country / trail bike is perfect for these trails. Remember when riding in the Red Centre, carry more water than you normally would.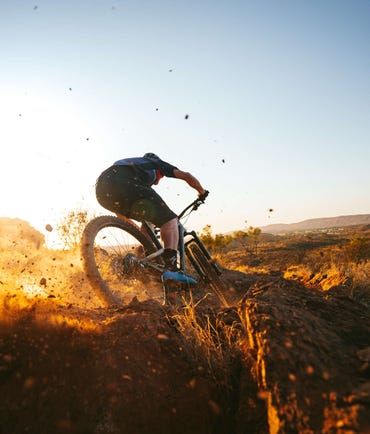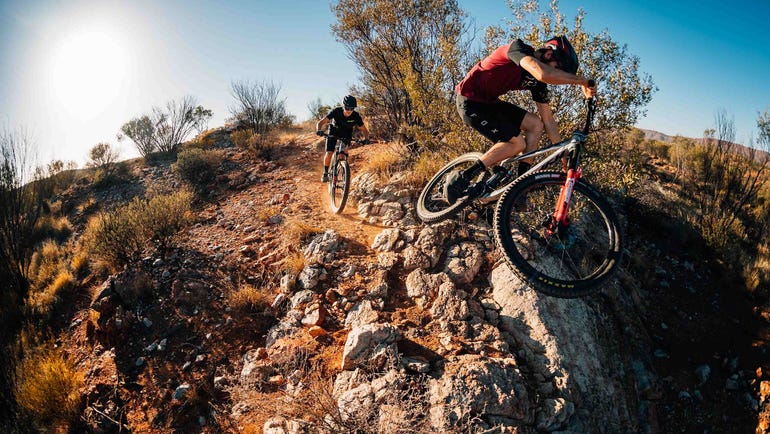 Alice Springs trails
Alice Springs is one of very few towns in Australia where you can literally ride from your hotel room and hit the trails within minutes. In addition to that, the town is super flat and has great cycle paths to get around making it a low footprint, hassle-free and cost effective holiday!
Eastside trails
To the east of the Telegraph Station you'll find a group of trails suitable for the intermediate rider to the advanced. These trails reward those who spend time discovering all of their treasures, boasting some of the most technical structures in the area to drop, roll or jump off.
Westside trails
The westside trails are stripped back to be nothing but pure mountain bike trails. They host a more diverse trail experience with some of the top technical trails, showcasing some of the best the Red Centre has to offer. Just watch you don't get too distracted gazing at those stunning panoramas as there'll be plenty of trail surprises to test your alertness.
Esperienze imperdibili in Australia