NT essentials
14-day itinerary
Follow the trail and embark on a self-drive holiday that will create memories to last a lifetime.
You'll experience some of the best Australian outback destinations against iconic NT backdrops, in this 14-day itinerary on sealed roads, with some optional four-wheel driving adventures.
Day 1: Arrive in Uluru
Flying into Uluru Airport, you'll have spectacular views of Uluru and Kata Tjuta. At only 3 to 4 hours from most capital cities, it's closer than you think! Dine under the stars in the evening and listen as your hosts unlock the secrets of the stars. You can also peer through the telescope for a closer look at the night sky.
Day 2: Uluru
Make an early start to view the Field of Light art installation as the sun rises on Uluru. For an unforgettable experience, hop on a camel ride and enjoy spectacular views of Uluru and Kata Tjuta at sunset.
Day 3: Uluru to Kings Canyon (300km)
One of the great ways to explore Uluru is to cycle around the base and discover the desert landscape up close. When you've finished exploring the region, take the easy drive on sealed roads to Kings Canyon in Watarrka National Park.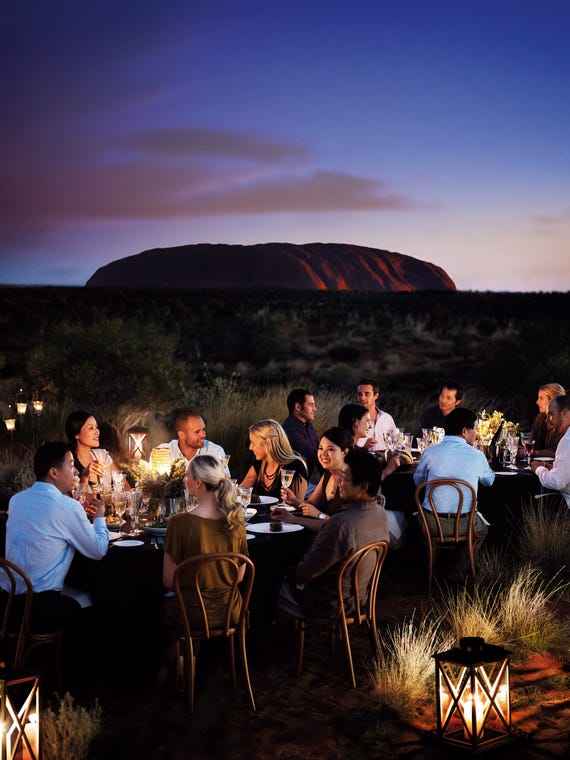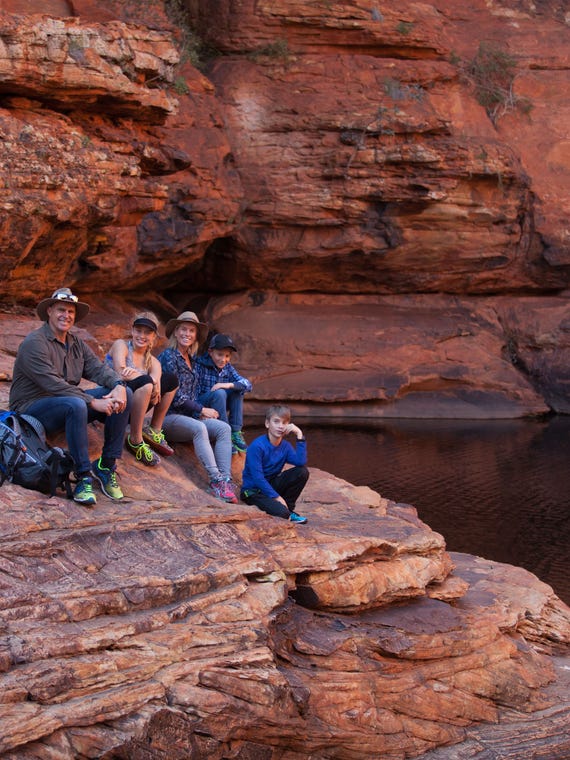 Day 4: Kings Canyon to Alice Springs (330km)
Conquer the 6km Kings Canyon Rim Walk in Watarrka National Park and be rewarded with stunning views of the desert surrounds and the surprise of a beautiful, lush waterhole. Head to Alice Springs via the scenic four-wheel drive route and explore the waterholes of the West MacDonnell Ranges.
Day 5: Alice Springs
There's no better way to start the day in Alice Springs than with a hot air balloon ride at sunrise. That evening, join an expert guide on a nocturnal tour of Alice Springs Desert Park and spot amazing rare wildlife such as the mala and bilby.
Day 6: Alice Springs
Alice Springs is an ideal playground for all! You can pet a python at the Alice Springs Reptile Centre; learn about Australian pioneer history at Royal Flying Doctor Service and School of the Air and create memories that'll last a lifetime with a camping trip under the stars.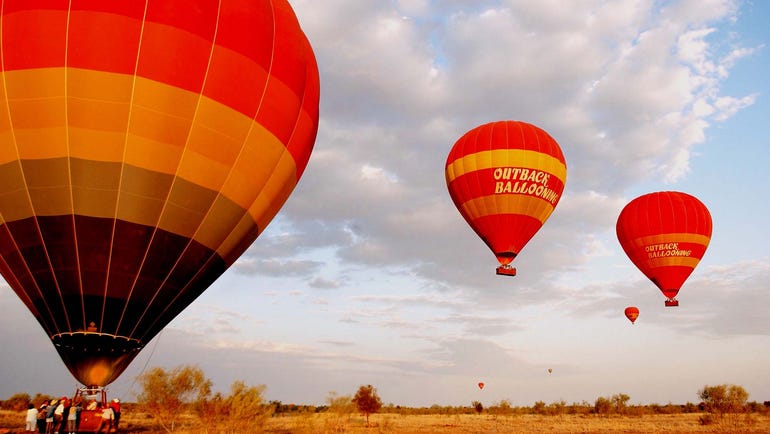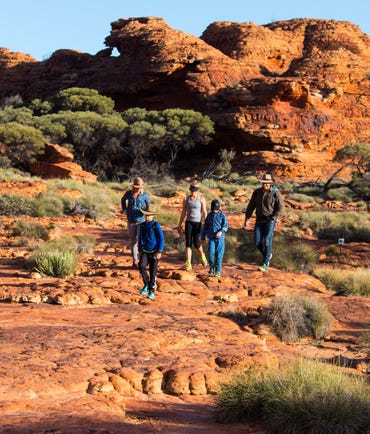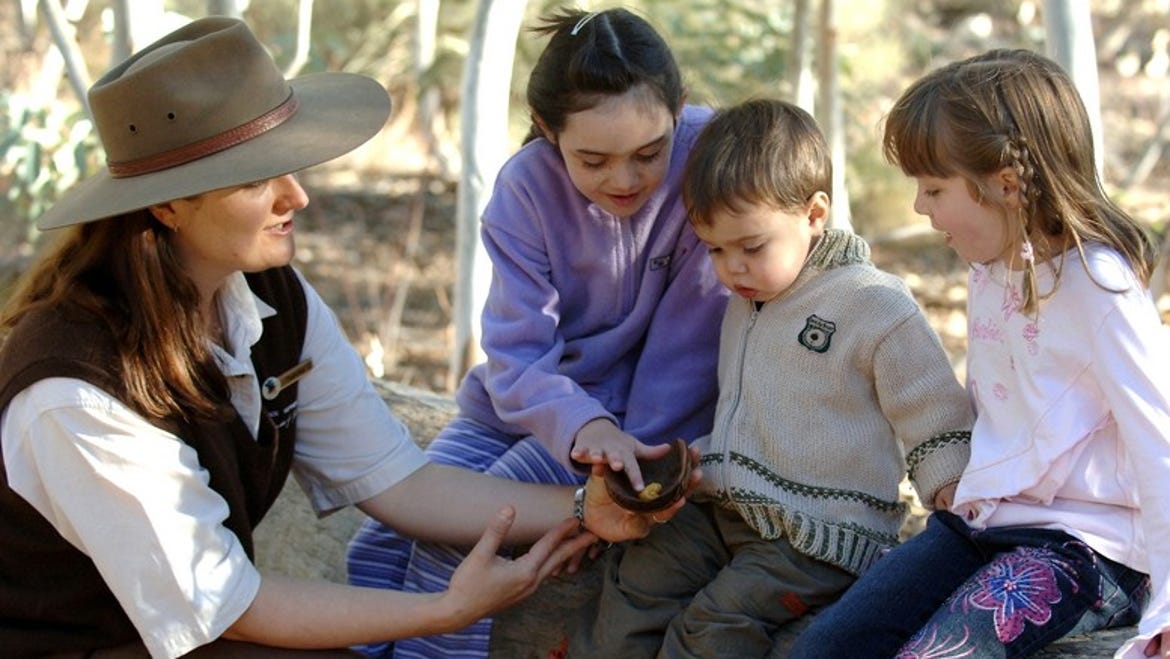 Day 7: Alice Springs to Tennant Creek (500km)
Four and a half hours drive north of Alice Springs is Karlu Karlu/Devils Marbles, gigantic boulders scattered across a wide valley. Travel 100km to Tennant Creek and relive the gold rush years on a mine tour at Battery Hill Mining Centre.
Day 8: Tennant Creek to Daly Waters (400km)
There's a surprising amount to do in Tennant Creek. Saddle up for a bush tucker trail ride or learn about local Aboriginal culture at Nyinkka Nyunyu Art Centre. 4 hours north is the historic Daly Waters Pub, where you can play a game of bowls… in the main street!
Day 9: Daly Waters to Katherine (275km)
Just a 2-hour drive from Daly Waters are the crystal-clear thermal pools of Mataranka. The pandanus-lined pools show that the tropics aren't far away. After an hour's drive you'll be in Katherine, in time for Marksie's Stockman's Camp Tucker Night for dinner.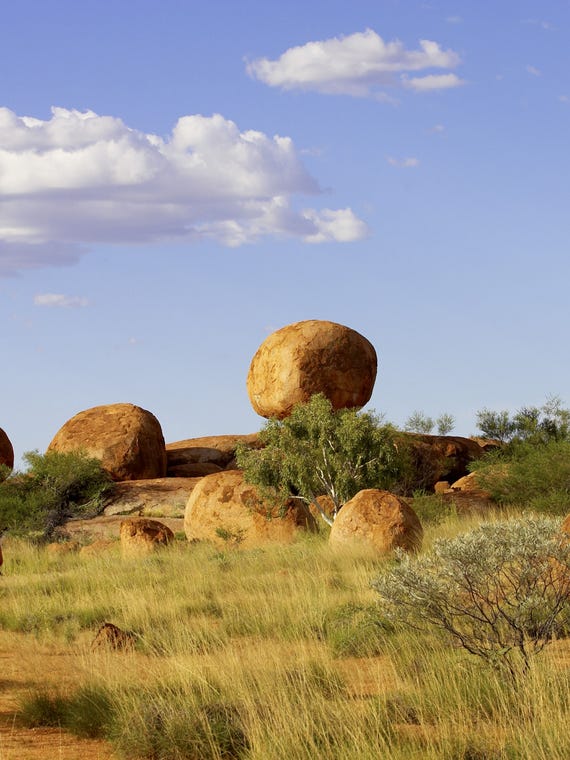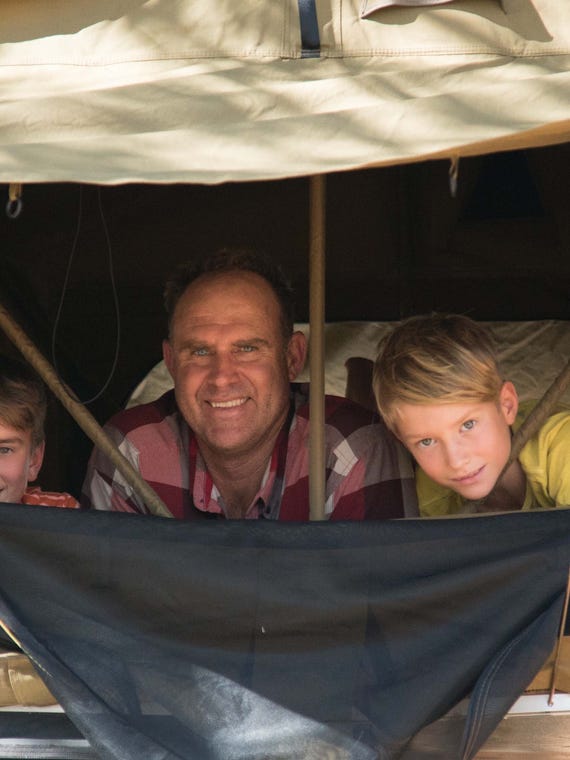 Day 10: Katherine to Cooinda, Kakadu National Park (250km)
There are so many ways to enjoy Nitmiluk National Park (Katherine Gorge); by river cruise, canoe, bush walk or by helicopter. The kids will love the Aboriginal painting workshop at Top Didj, before a 3-hour drive to the next exciting destination, Cooinda in Kakadu.
Day 11: Kakadu National Park
Don't miss a Yellow Water Billabong cruise to see spectacular wildlife and dramatic scenery. Learn about the local Aboriginal culture with a hands-on tour with local guides, or a free ranger-guided walk through the rock art galleries of Nourlangie or Ubirr.
Day 12: Cooinda, Kakadu to Darwin (300km)
Wave goodbye to Kakadu and hop back in the car towards Darwin, stopping for a wildlife cruise to see huge saltwater crocodiles jump for food on the Adelaide River.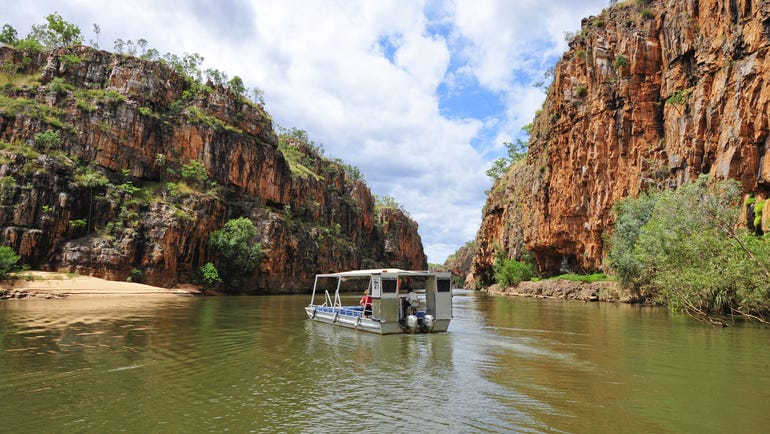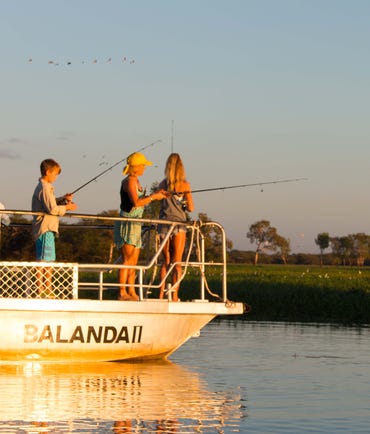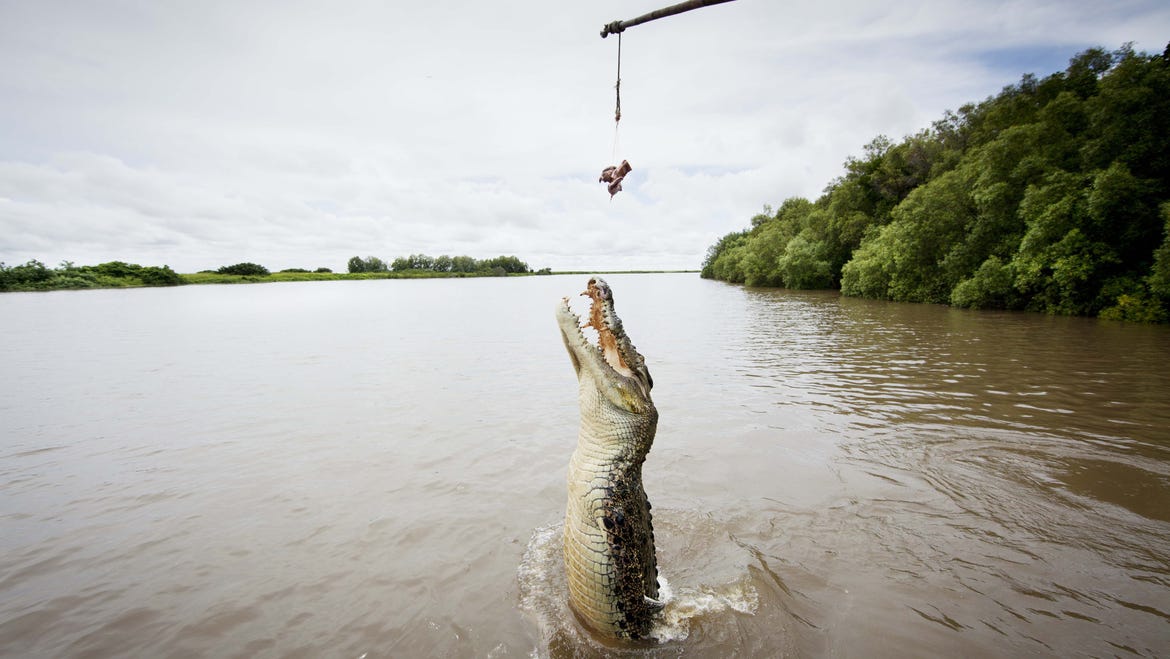 Day 13 & 14: Darwin
The kids will love exploring the great Top End landscape, including the crystal clear waterholes and waterfalls of Litchfield National Park, only 1.5 hours south of Darwin. Time your visit to include a magical sunset at the Asian-inspired Mindil Beach Sunset Markets.
There are many ways to get up close to wildlife in Darwin with crocodile and wildlife attractions nearby. Discover why the Top End is renowned for its world-class fishing with an extended fishing charter, or a half-day Darwin Harbour fishing trip.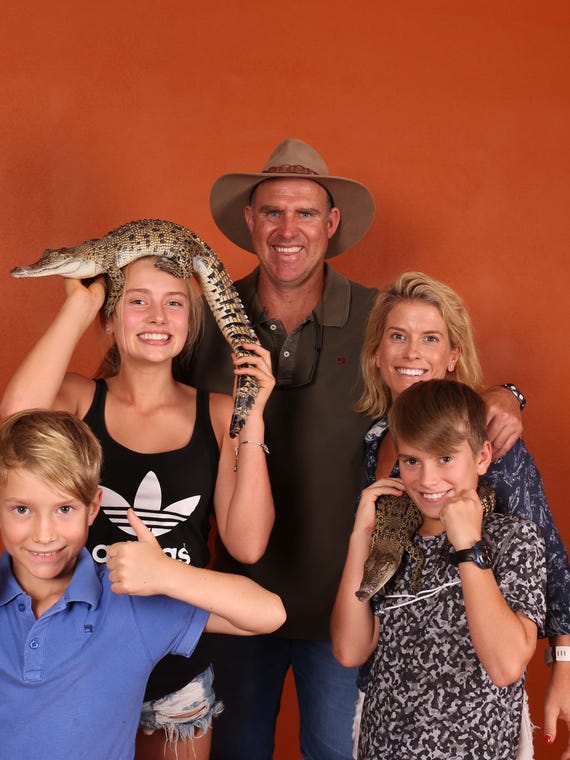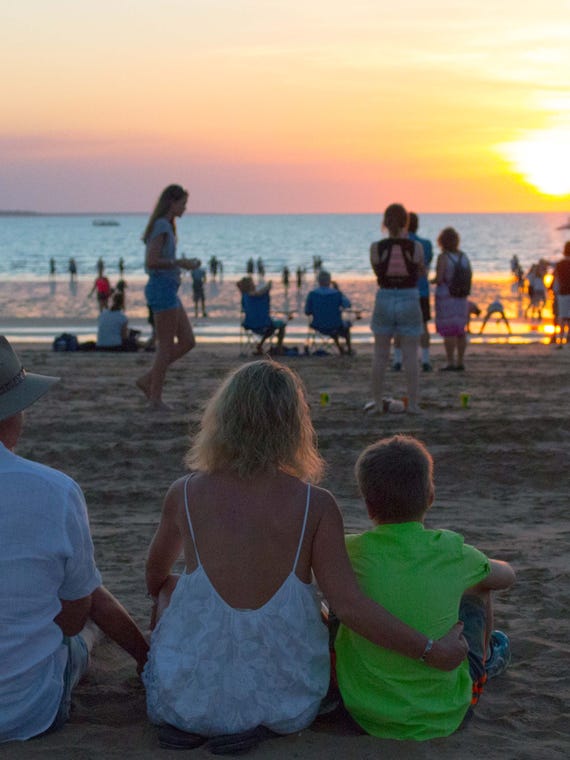 More itineraries you might like