The Outback Way
8-day itinerary
The Outback Way, known as "Australia's longest shortcut", is an adventure track you'll never forget. You'll pass through many different climates, landscapes and Australian scenery so make sure you have your camera ready.
The Outback Way is made up of 7 interconnecting roads that take you from Winton, Queensland through to Alice Springs in the Northern Territory and finishes in Laverton, Western Australia. The track cuts right through the middle of Australia and totals 2,800km.
You'll need a four-wheel drive to complete this track as you mainly travel along unsealed roads. One of the highlights is the Outdoor Gallery, Outback Way – made up of a series of outdoor art installations by regional artists along the Plenty Highway.
Day 1: Winton to Boulia (370km)
Your 4WD outback adventure begins in the town of Winton, Queensland, the birthplace of the famous Australian folk song 'Waltzing Matilda'. A must-do before you leave is to join a fossicking tour and dig for dinosaur fossils at the Australian Age of Dinosaurs Museum – home to the largest preparation laboratory and collection of Australian dinosaur fossils.
Day 2: Boulia to Jervois Station (470km)
The next morning, get ready to cross into the Northern Territory and stop at Jervois Station along the Plenty Highway. This working cattle station has a simple camping area, which is ideal for a short overnight stay. Stock up on firewood and camp under the stars.
Day 3: Jervois Station to Alice Springs (350km)
Wake up bright and early and hit the road again. Travel 350km down the track to Alice Springs, the small town in the heart of Australia, filled with so much life and vibrant atmosphere. You'll need at least one full day here to enjoy all the unexpected experiences the town has to offer.
Day 4: Alice Springs
Alice Springs offers a wide range of accommodation and dining experiences, and hosts a jam-packed calendar of festivals and quirky events. Make sure to visit the Alice Springs Desert Park to learn about the local fauna and flora of the area. There's plenty of things to do in the outback town.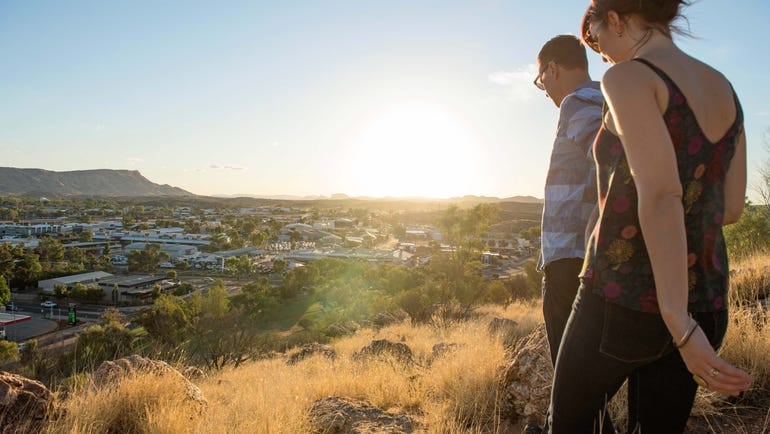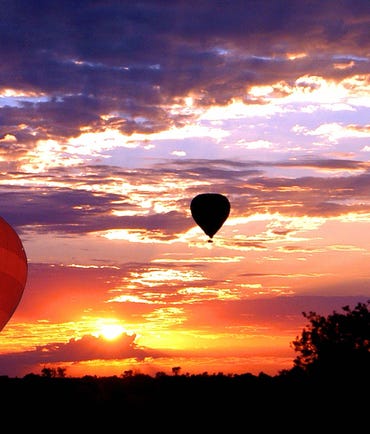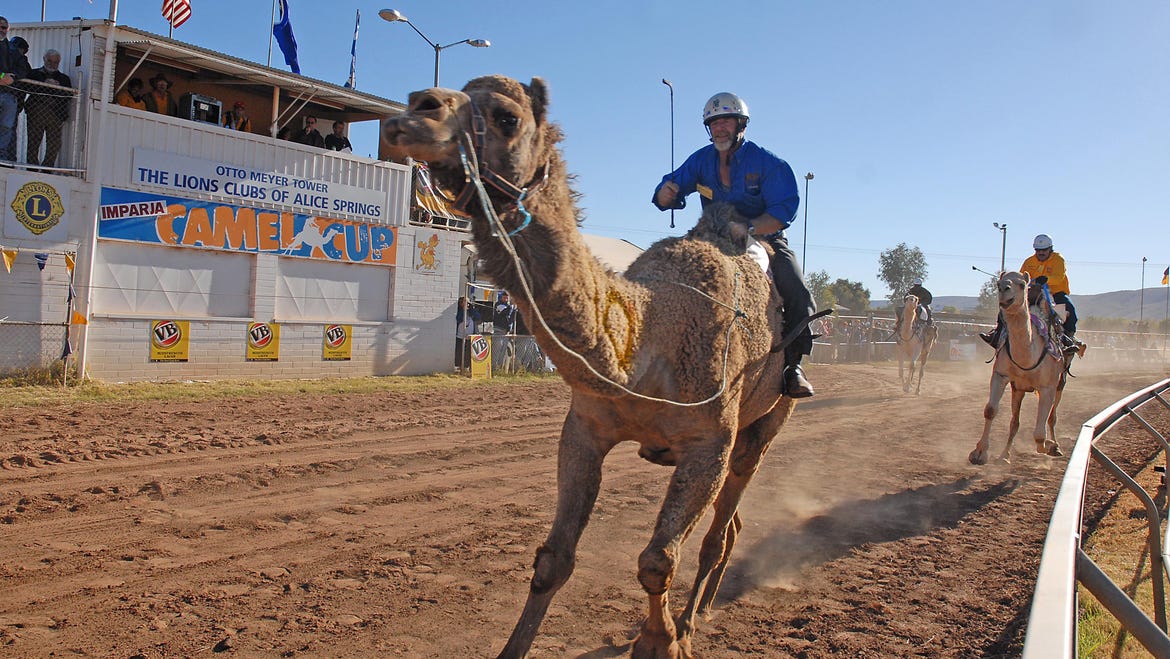 Day 5: Alice Springs to Uluru (445km)
When you've finished exploring Alice Springs, continue along the sealed highway to Australia's famous icon, Uluru (Ayers Rock).
Uluru is a must-do for all visitors to the NT. The town of Yulara is just 15 minutes away and offers a range of accommodation from camping to 5-star resorts, as well as a variety of dining options.
Day 6: Uluru & Kata Tjuta
There are a number of ways to view and experience the spiritual heart of Australia. The best time to take in Uluru is at sunrise or sunset when the sun illuminates the rock, making it glow red and appear to change in colour.
Hop on an hour-long sunrise or sunset camel tour or even choose the A night at the Field of Light tour which takes you straight from the 3-course 'Sounds of Silence' dinner to an evening walking through Bruce Munro's award-winning light installation. Ride around the base of the rock on a Harley Davidson motorcycle, or hop on a scenic flight and take in the views from above.
Kata Tjuta, known as The Olgas, consists of more than 36 rounded domes, with the tallest standing at 546m high. The best times to view these are at sunrise and sunset when the colours are most vibrant.
Day 7: Uluru to Warburton (560km)
Continue down Australia's longest shortcut into WA, and stay in the Aboriginal community of Warburton. Be sure to visit the Tjulyuru Regional Art Gallery and pick up a unique piece of Aboriginal art from the Warta Shop.
Day 8: Warburton to Laverton (565km)
The last leg will take you to Laverton, Western Australia. Along the way you'll pass vast salt lakes, scenic nature reserves, waterholes, caves to explore and natural springs to a soothing dip in. Just remember, you'll need a permit to complete this part of the track before reaching the finish line.
Download the Outback Way itinerary
More itineraries you might like