Kakadu National Park explorer
4-day drive itinerary
Make the most of a long weekend and travel to the world-renowned Kakadu National Park. Recognised for both its cultural and natural assets, Kakadu is a must-do when travelling the Northern Territory.
Be immersed in the culture of the Bininj and Mungguy people who are the traditional owners of Kakadu.
Day 1: Darwin to Kakadu National Park
Begin your Kakadu adventure from Darwin – an easy 3-hour drive along sealed roads. There's plenty to do and see on the way to Kakadu, so take your time to enjoy the journey.
Upon arrival into Jabiru, check into your accommodation, then make your way to Ubirr. Take the walk to the top of the lookout in time to watch the sun set over the floodplains. Keep your eyes peeled for local wildlife roaming in the floodplains and learn about the rich Aboriginal culture and history of this area.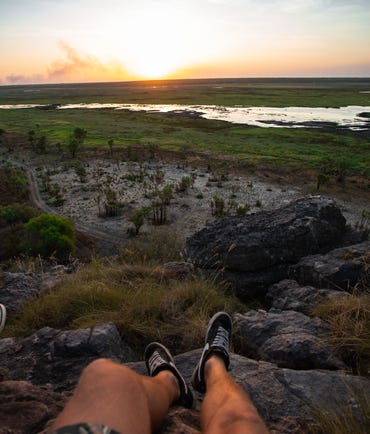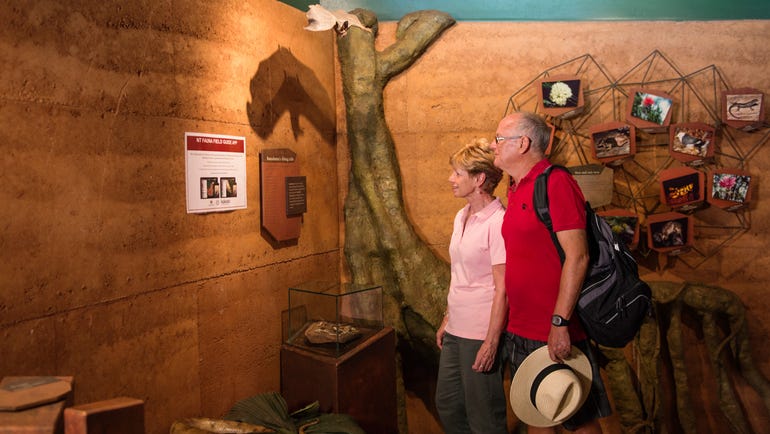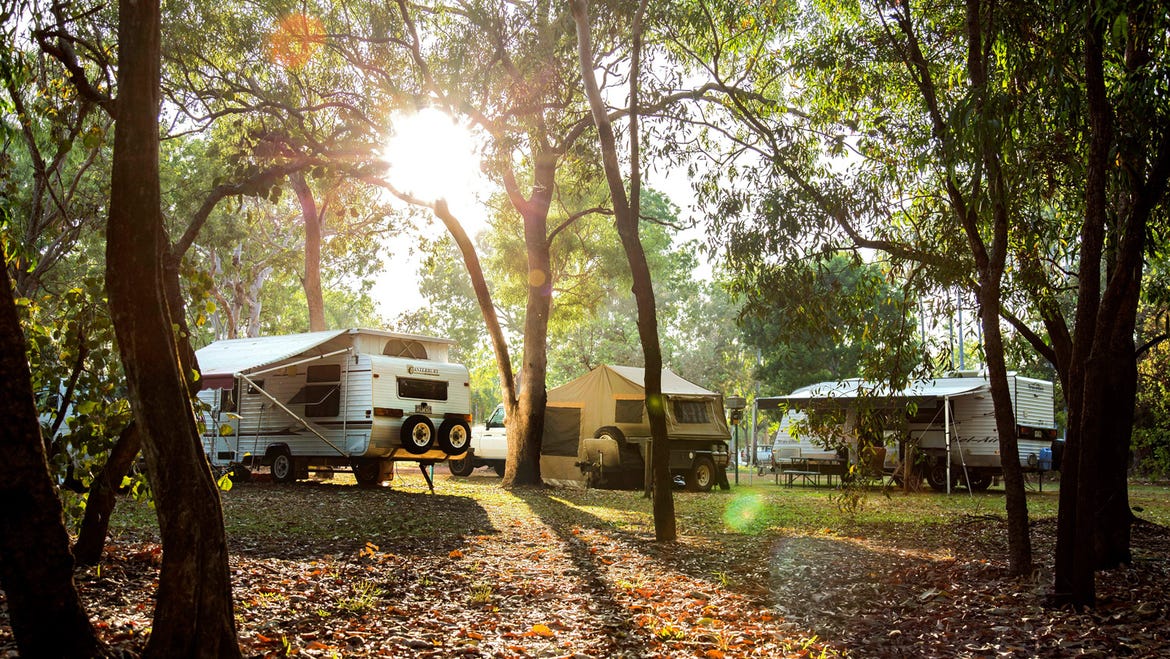 Days 2 & 3: Kakadu National Park
Make the most of the mornings and afternoons in Kakadu, and rest during the middle of the day (by rest we mean float around in some magical waterhole or jump in a pool at one of the hotels). There are plenty of walks, wildlife to spot and cultural experiences on offer within the park. Stop in at the Bowali Visitor Centre in Jabiru to get up-to-date information on road access and daily activities.
You can choose to head to Cooinda (an hour's drive from Jabiru) where you can stay overnight and book a spot on the Yellow Water Cruise, visit the Warradjan Cultural Centre and take a walk at Burrungkuy to explore the impressive Aboriginal rock art sites. Keep your eyes peeled for the amazing bird and wildlife that call Kakadu home and explore some of the best swimming holes such as Maguk, Gunlom and Jim Jim Falls.
A 4WD is recommended to access some of these areas. Check the Kakadu Access Report online or visit the Bowali information centre for the latest road access information.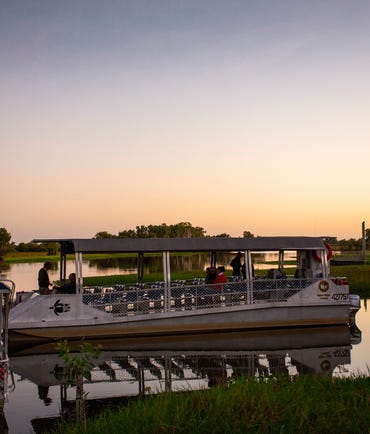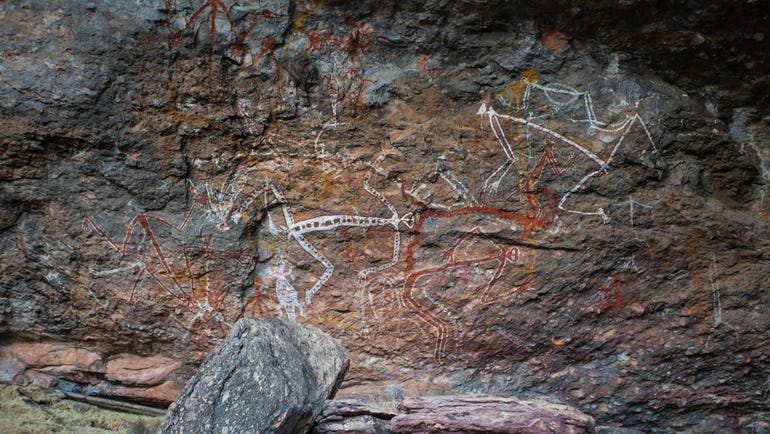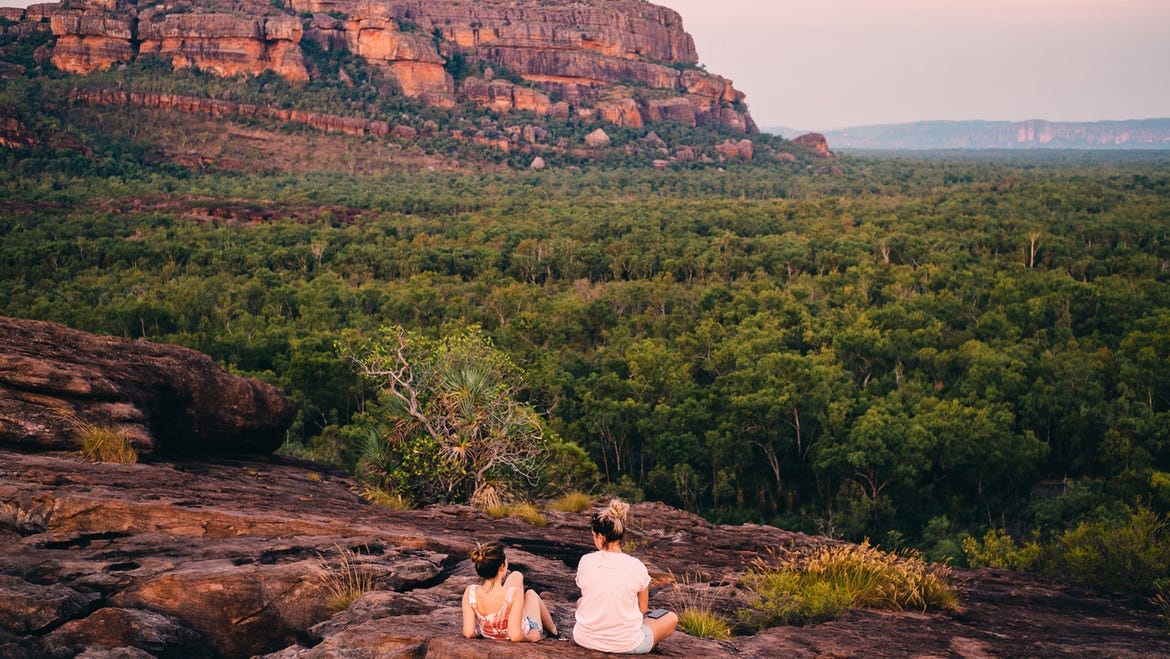 Day 4: Kakadu to Darwin
Take your time returning to Darwin. Head back on the Arnhem Highway, or keep travelling south on the Kakadu Highway and head back to Darwin via the Stuart Highway. If travelling along the Stuart Highway, you have the opportunity to check out Pine Creek, Adelaide River, the Douglas Daly region and Berry Springs.
*You'll need a park pass to visit Kakadu National Park. Get your Kakadu pass now.
Download the Kakadu National Park explorer itinerary
More itineraries you might like