Uluru & Kings Canyon in a snap
4-day self-drive adventure
Strapped for time, but still want to see our Australian icons? Fly directly into Uluru and spend 2 nights here and one night at Kings Canyon.
The drive is easily done, all on sealed roads. It's a jam-packed adventure, and one you'll never forget.
Day 1: Uluru–Kata Tjuta National Park
Upon arriving into Uluru, check into your accommodation and drive straight out to Uluru–Kata Tjuta National Park to witness Uluru up close. Take the short Mala Walk, and visit the Cultural Centre, before heading straight to the Uluru Sunset Spot for the best sunset views in Australia.
Day 2: Kings Canyon & Watarrka National Park
Take the drive to Kings Canyon in Watarrka National Park. Upon arrival, stop by Karrke Aboriginal Cultural Tours & Experience to partake in a great introductory tour to the rich culture of this area.
Take a scenic helicopter flight over Kings Canyon to get the best view of the area. Enjoy sunset from your resort. There's something about an outback desert sunset that just takes your breath away.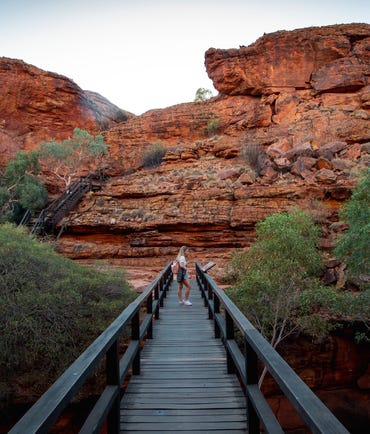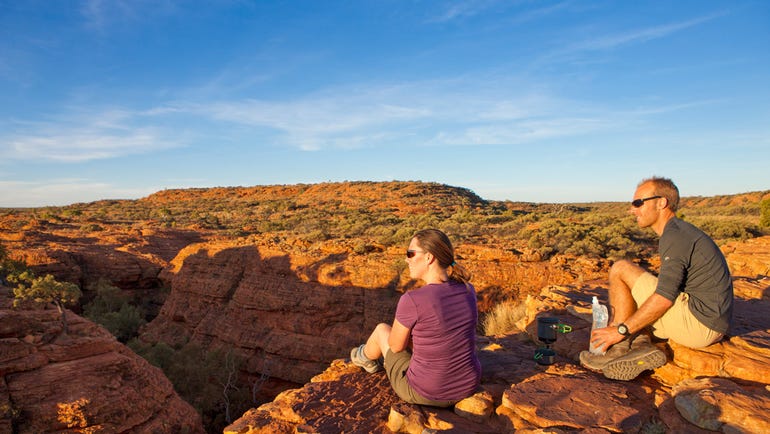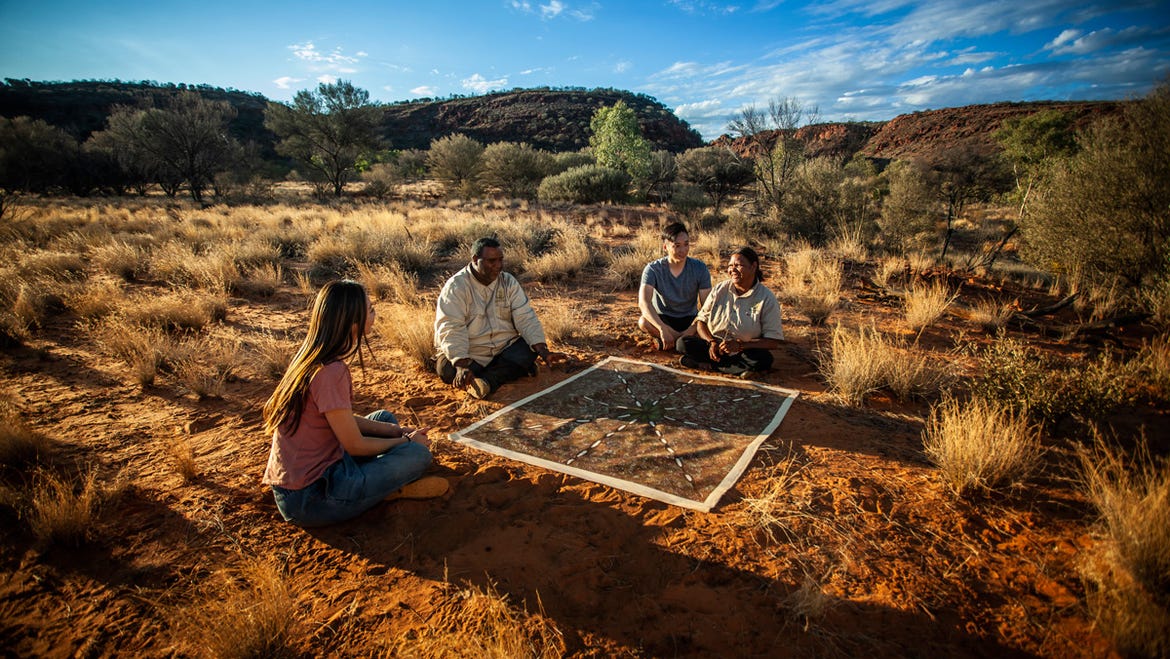 Day 3: Kings Canyon Rim Walk & return to Uluru
Rise early and head straight back to Kings Canyon to do the complete Rim Walk. This should take you approximately 3 to 4 hours, depending on how long you wish to spend walking around the rim. It really is spectacular, however, it does give your legs a workout. Make sure you have an early start and aim to finish before 10am to avoid the heat of the day. Take lots of water and sun protection.
Drive back to Uluru today, stopping off at Curtin Springs for some lunch. This evening, take a tour of the Field of Light. A remarkable solar light installation, designed by the internationally acclaimed artist Bruce Munro. You can even enjoy the Sounds of Silence dinner this evening as a combined tour, which is definitely worth it.
Day 4: Kata Tjuta
Rise early to view the magnificent sunrise from the Kata Tjuta viewing platform. This spectacle gives you the best view of the domes which light up as the sun rises. You'll have time to do the Walpa Gorge Walk (2.6km), where you can walk between the domes and see them up close.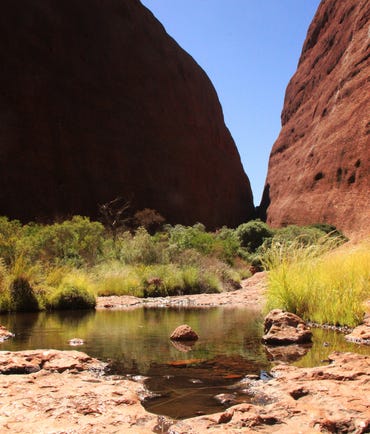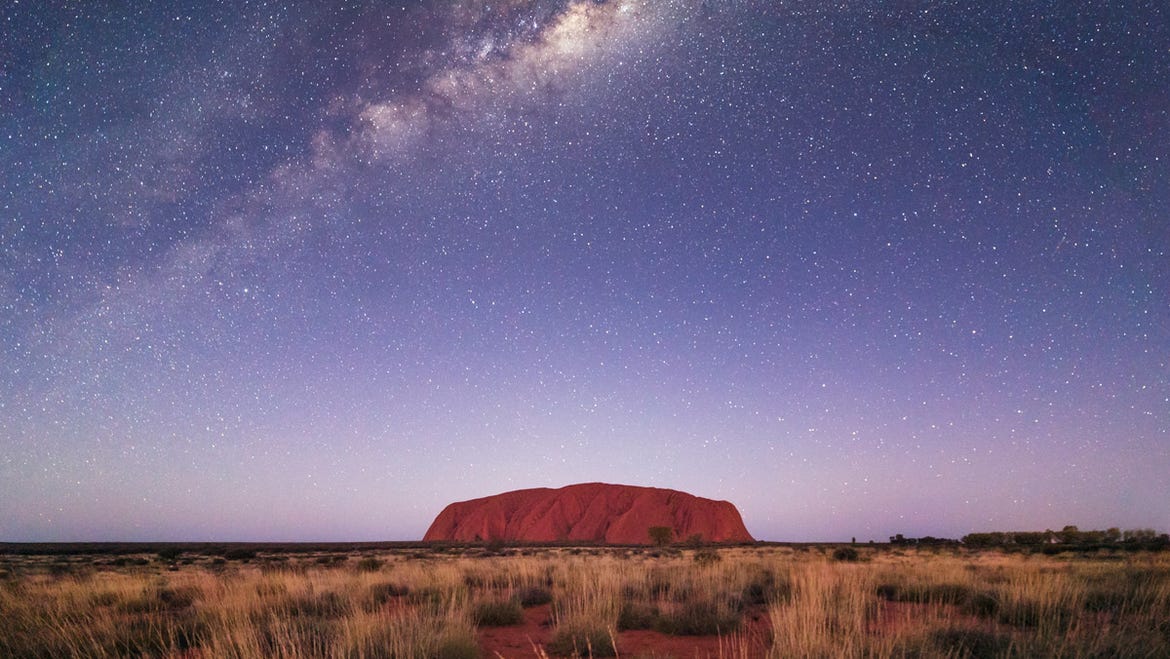 Uluru & Kings Canyon in a snap itinerary
More itineraries you might like