A day of adventure in Darwin City
24-hour itinerary
If you're an adrenaline junkie, Darwin has everything you need for a rush of endorphins – here's a full rundown of how to fill your day around the city.
Splash about at the Darwin Waterfront
Start the day with a walk around the Darwin Waterfront and take a dip in the salt water recreation lagoon. Here you can jump on Aqua Park – Darwin's very own floating water park! This water-bound bouncy castle will test your upper body strength and provide entertainment for the whole family (from 6 years and up).
Surf's up at the Darwin Wave Lagoon
With your heart pumping, head over to the Wave Lagoon, Darwin's man-made wave pool. Chill out on a sun lounge with an ice cream from the kiosk or surf the waves on one of the boogie boards, water tubes or pool noodles on offer at the water's edge.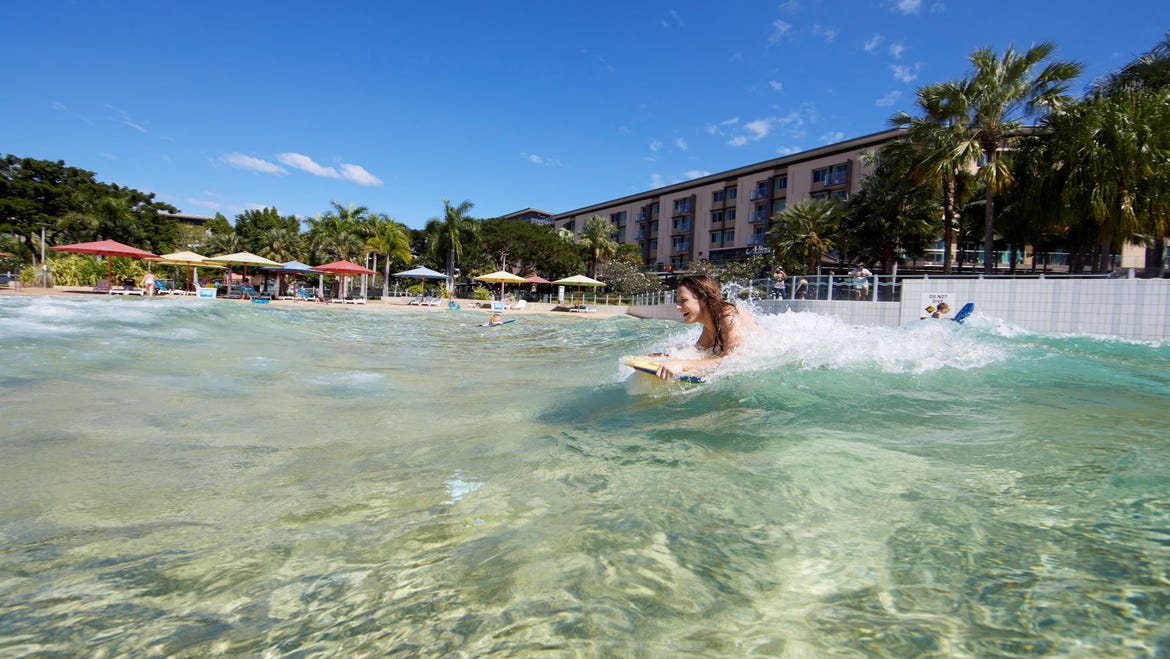 Where to refuel for the fun
There's a wide array of breakfast, lunch and dinner options at the Darwin Waterfront and throughout the city. See our article on Darwin City food highlights to help you decide where to go.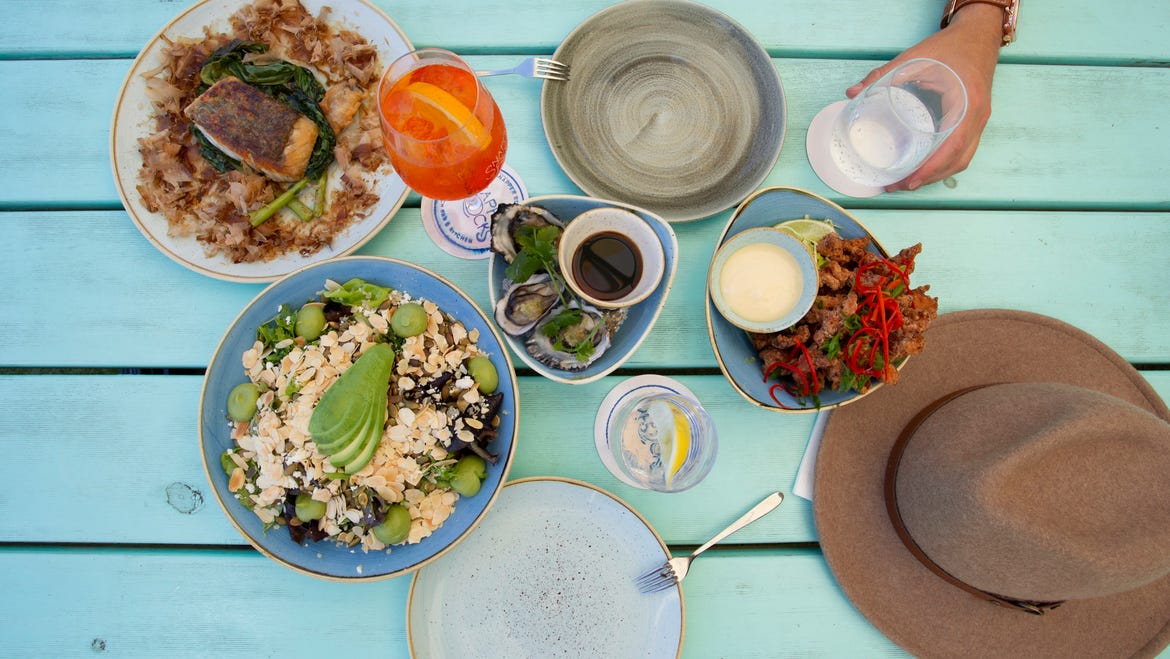 Come face-to-face with crocs
Located conveniently on Mitchell Street, Crocosaurus Cove offers insight into the aquatic creatures that can be found in the Top End, paying special tribute to the largest reptile in the world, the saltwater crocodile.
Get your adrenaline pumping in the Cage of Death – a 15-minute experience that'll stay with you for a lifetime. Those brave enough to enter will be lowered into the enclosure of a large saltwater crocodile for a 360° view. See up close how they move and feed while the photographers capture your excitement and awe.
Speed along Darwin Harbour
Next on the to-do list should be Darwin Airboat Tours. This 45-minute tour is an adventure seeker's version of a wildlife cruise and departs from Stokes Hill Wharf, just a short walk from Darwin City. For those seeking to feel the full thrust of the throttle, jump on a ride with 00Seven Jet Ski Tours and weave around the waterways with a local guide showing the way.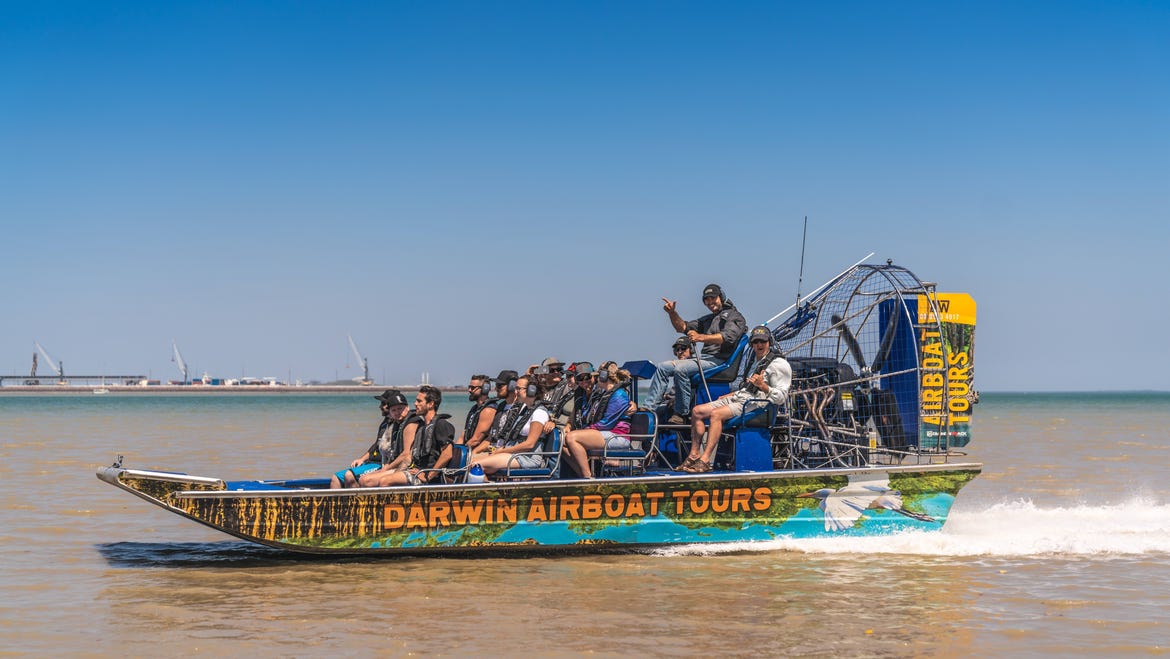 More itineraries you might like