Wedding photographers in the Northern Territory
What makes for a dream wedding shoot in Darwin? We spoke to long-term Darwin wedding photographer, George Fragopoulos, to find out the key to his success and recommendations for the best photography locations in the Top End.
George was born in Darwin, and after a long stint 'down south' working and learning from some of the best photographers, he decided it was time to move back to his hometown. Returning to the Top End has seen George grow his photography business George F Photographyand channel his creativity.
What makes a quality wedding photographer?
"You really need to care about people first and it's all about capturing their moments and doing the best job for them," George explained. "Firstly, when photographing weddings you find the connection between the couple. You build a rapport so the photos aren't staged or 'posey'. One of my strategies is to incorporate the family and the bridal party in the shots to bring out those special moments".
George has photographed more than 200 weddings and says he is constantly learning – that's what he loves about his profession. "Every wedding is different, every day is different, working with different people, different lighting; it's challenging, you only get one go at it".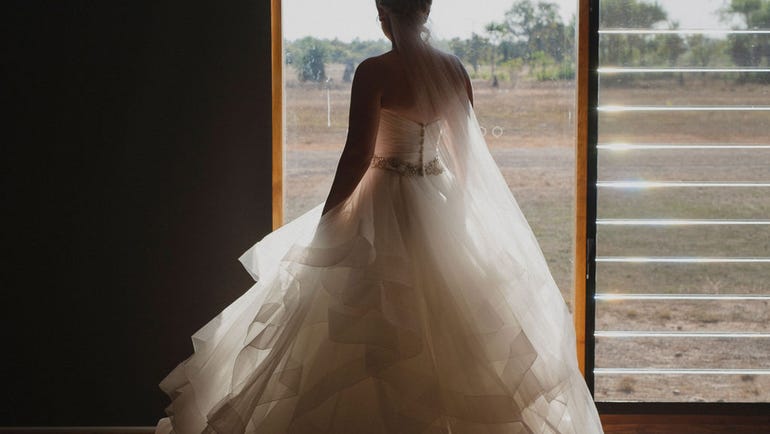 Shoot locations in & around Darwin
George has worked with many couples to create lasting memories of their special day. "It's rewarding working with a couple, it's a great feeling when you get it right". George has a natural photography style and this is why people come to him. Darwin allows him to use the natural light and leverage the Northern Territory's many stunning locations.
George's top Darwin wedding photography locations
East Point Reserve  
East Point is great at sunsetwhere you've got the reflection off the water and the backdrop of the rocks. It's close to the city and provides a quiet and intimate moment to shoot. 

Pee Wee's at the Point, located within East Point Reserve, remains a popular location. "A lot of people have interstate guests; being at Pee Wee's allows you to hold both the ceremony and reception without the guests having to travel too far. You also have the city in the background and see the spectacular sunset".
George Brown Botanic Gardens 
Gardens Road opposite the George Brown Botanic Gardens is fantastic as there are beautiful big trees and the light comes through in a magical way late in the afternoon.
Lee Point Beach 
Lee Point Beach on the north side of Darwin is an unspoilt location with a long stretch of secluded beach ideal for afternoon photo shoots.
The Esplanade 
Some couples just want greenery or a magical sunset and The Esplanade provides both, with its lush green lingering spaces, shady trees and glittering Darwin Harbour backdrop.
Darwin CBD 
If your style is 'Old Darwin' with a vintage element, then Brown's Mart, The Ruins, or Old Government House are popular photography locations in the heart of Darwin. Even the laneways provide a more rustic feel.
The Paspaley Building in the centre of town is a great photography location after sunset, taking advantage of the light that comes out from the windows. For the right couple the Paspaley branding in the background adds a touch of class.
Hold an outback wedding 
George shared some more unusual wedding locations that certainly sound memorable. With one couple selecting a cattle yard in Noonamah as the backdrop for their photos. George said, "the groom and his groomsmen were wearing cowboy hats and dirty boots, shots were taken on the hay bales, and all the while they were dodging cow dung. It was a great adventure."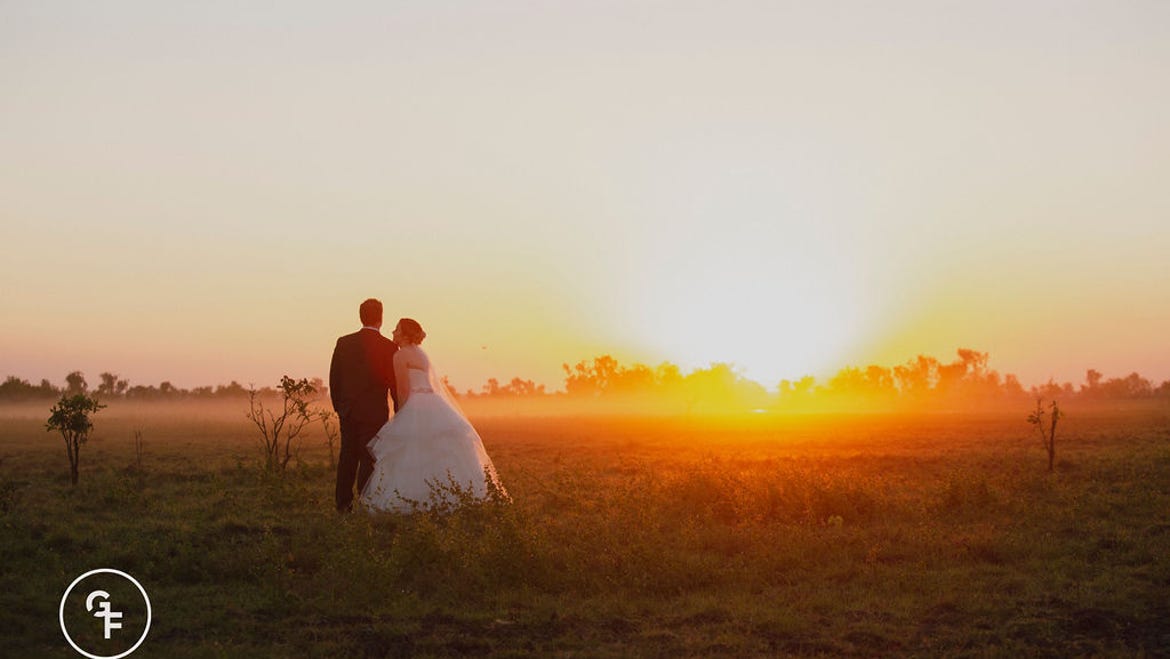 Take a different type of snap 
This is what we love about the Territory, there are so many characters and unique individuals that make up our population, each with unique ideas about their dream wedding day. Last year a bride and groom were seen feeding the crocs at Crocosaurus Cove.
Ultimately, we recommend you choose a photographer who is adaptable and meets your wedding vision, whether it's natural, raw, authentic or stylised. 
Ready to find out more about wedding photographers in the Northern Territory? Download the Northern Territory Wedding Planning Guide. 
More articles you might like