10 must-photograph locations in the NT
After travelling the NT from Uluru to the Tiwi Islands, Colby picked his top 10 spots for incredible photography throughout the NT. While this list certainly doesn't cover everything you could see and experience, it's enough to get any photography enthusiast started!
Uluru
Located in the Red Centre, Uluru is easily Australia's most popular site with immense Aboriginal importance in the country. Jettisoning out of Australian Outback, the massive red-orange rock formation stands tall, well above anything else near it. While there are a number of roads and accessible trails for you to explore around Uluru, it's important to note that there are a number of highly significant and sensitive Aboriginal sites found around it. Please be respectful to the rules and warning signs you see dotted throughout the area.
Kata Tjuta
While Uluru often gets most of the attention, the Kata Tjuta rock formation located 16 miles away is as equally as impressive. Made up of a series of 36 large rock domes, Kata Tjuta forms the other half of Uluru-Kata Tjuta National Park that protects the entire region. It too is comprised of some very sensitive Aboriginal sites, so take note of any trail signs you come across while out exploring.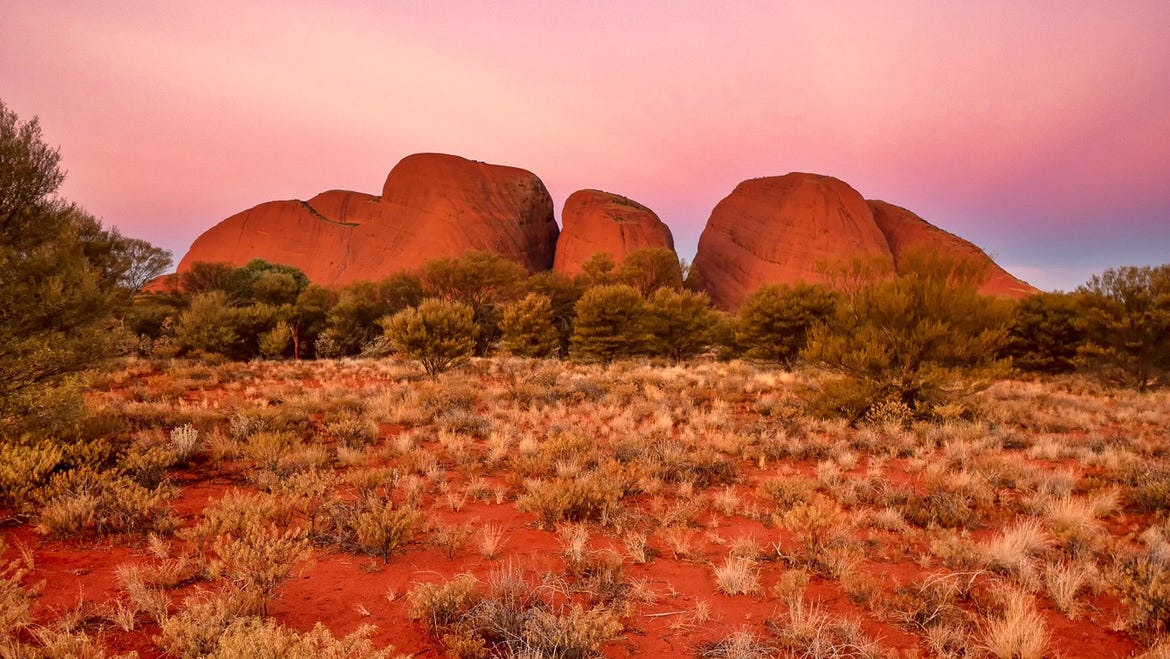 Gorges of the West MacDonnell Ranges
Many visitors who travel to Alice Springs do so because of the impressive MacDonnell Ranges, a series of striking mountain ranges that span both eastward and westward outside of town. Within those ranges, you'll find some amazing gorges, swimming holes and hikes that would make any outdoor photographer or casual traveller extremely happy.
Glen Helen Gorge
Located near the Glen Helen Homestead outside of Alice Springs, Glen Helen Gorge is an easily accessible gorge worth exploring. Catch this area on a day with no wind, and you can get perfect reflections in the water with the towering walls of the gorge lining each side of your frame.
Ellery Creek Big Hole
As one of the most popular local camping spots, Ellery Creek Big Hole is an amazing waterhole that is surrounded by high red cliffs and sandy beaches. While the water if often fairly cold, it is a great place to take a refreshing dip or jump in a kayak and do a little exploring.
Outback Ballooning, Alice Springs
There's something special about seeing a location from the air. While I often opt for a helicopter or a scenic plane flight in some locations, a hot air balloon is often a much more relaxing and tranquil experience. With Alice Springs being the home of the MacDonnell Ranges, it's a great spot to get up in the air with Outback Ballooning. Get up for sunrise and you might be greeted with an incredible light show like I did!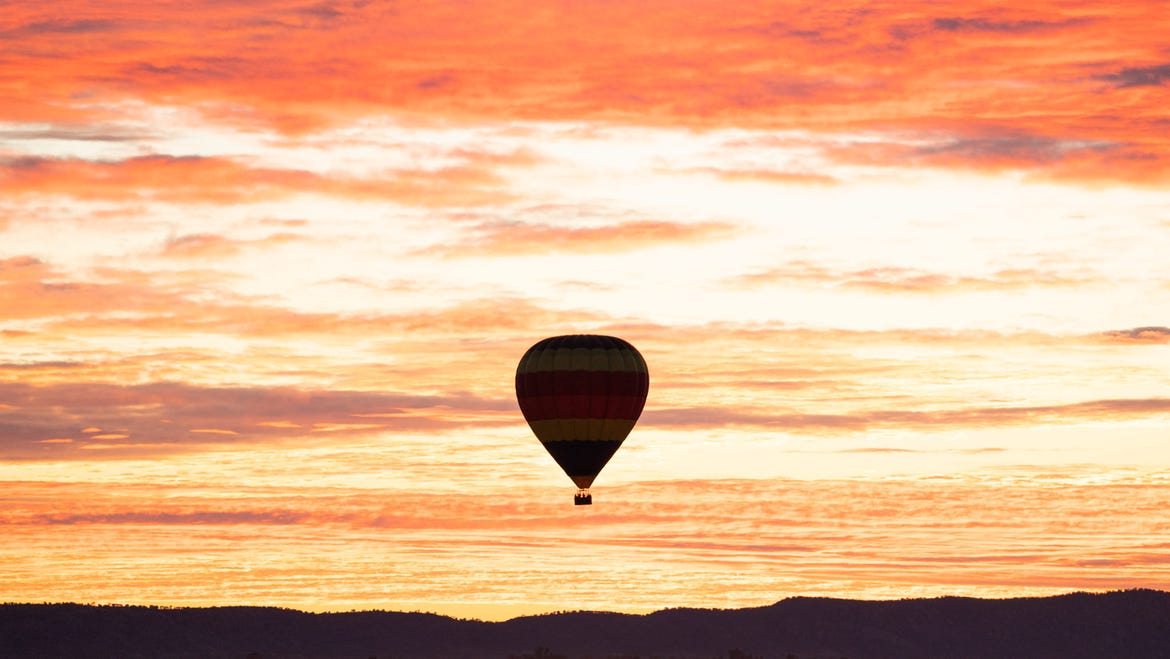 Darwin
As the largest city in the Northern Territory, Darwin is often the launching point for many NT adventures. It's also home to the only international airport in the NT with direct flights to Bali, Singapore and Shenzhen, China. The tropical warm climate and laid-back vibe is perfect for you to explore the historic city, nearby national parks, waterfalls and coastline attractions that line the city itself.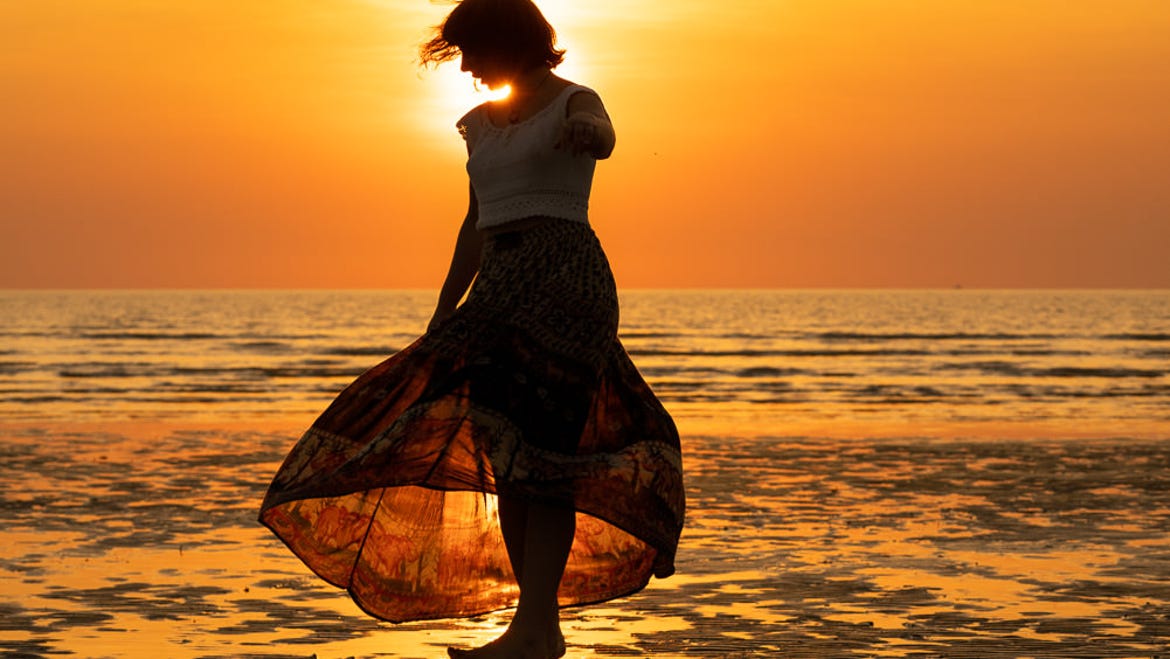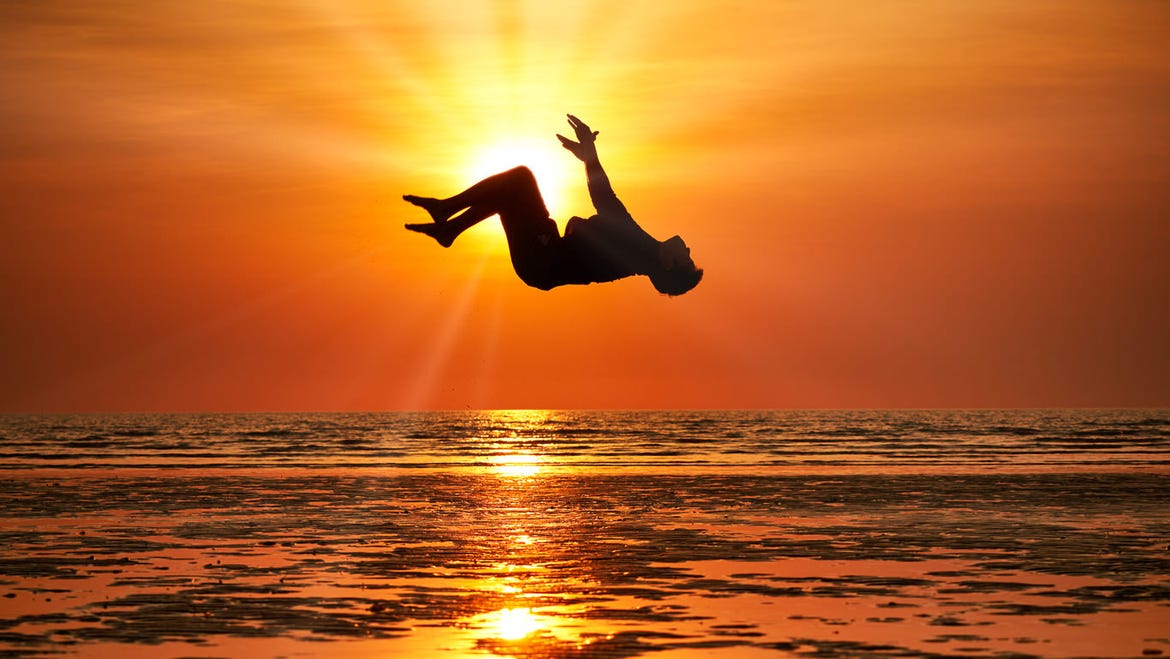 Kakadu National Park
Home to some of the most amazing wildlife opportunities in all of Australia, Kakadu National Park is definitely a must-visit location. As a UNESCO World Heritage site, Kakadu has been home to Aboriginal people for over 65,000 years, which helps explain the 5,000 recorded Aboriginal art sites found throughout the national park. In addition to getting to see many of these incredible rock art paintings, Kakadu is home to over 77 species of mammals, 270 different kinds of bird and over 132 different types of reptiles. If you're a wildlife photographer, make sure Kakadu is on your itinerary.
Ubirr
Within Kakadu National Park is the site of Ubirr, a group of rock outcroppings on the northeastern side of the park. This area provided excellent shelters and meetings spots for Aboriginal people for thousands of years, which is why you can find some of my favorite art sites here. On the top of these rock outcroppings you'll find an amazing spot from which to catch the sunset.
Litchfield Waterfalls
Located about 70 miles (115km) southwest of Darwin, Litchfield National Park is a treasure trove of towering waterfalls, wading pools and hiking trails that are asking to be explored. If you visit between June and August, aim for weekday visits, as locals and international visitors come down in numbers during the weekend.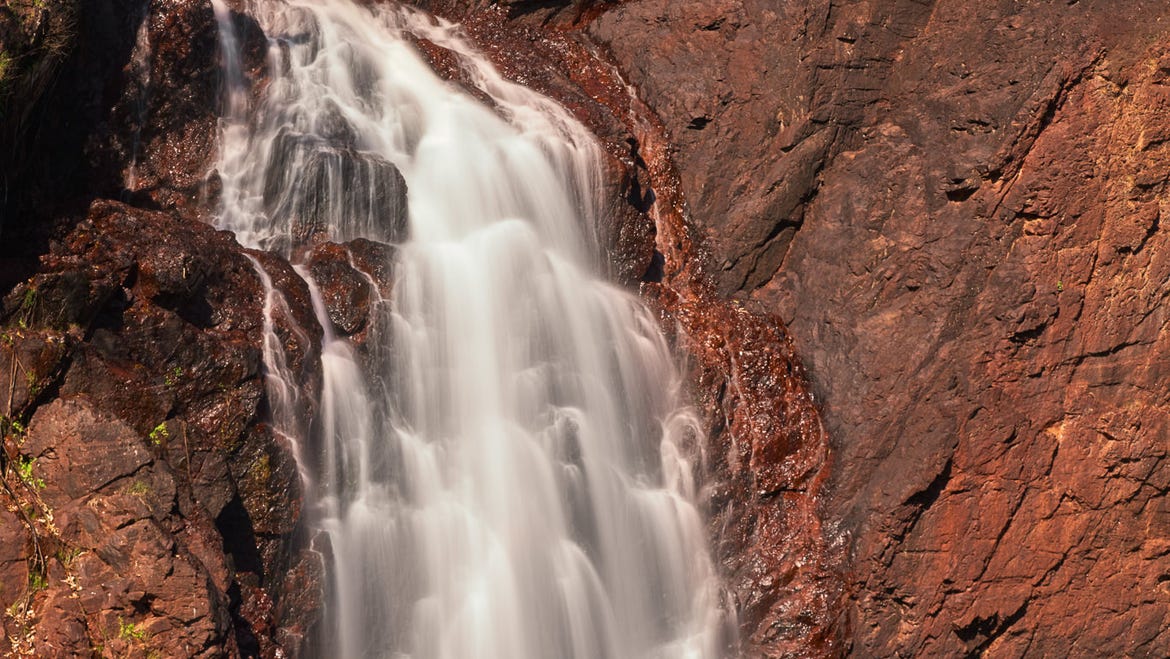 Wangi Falls
Sitting at a height of over 276 feet (84m), Wangi Falls consist of a series of segmented falls that range in height between 135 and 171 feet (40–50m) each. At its base is a swimming pool that's amazing to swim in.
Florence Falls
Florence falls is a series of gorgeous waterfalls that range in height between 30 and 50 feet (10–15m). At the bottom is a swimming pool that feels like it should be named "Eden" because of the beauty and serenity it offers.
Buley Rockhole
A popular swimming spot, Buley Rockhole consists of a series of pools and small waterfalls that offer great reprieve on those hot sunny days.
Nitmiluk National Park
Located 139 miles (244km) southeast of Darwin, Nitmiluk National Park consists of a series of gorges and waterfalls on and around the Katherine River. Previously known as Katherine Gorge National Park, this area borders Kakadu National Park, making it easy to combine both locations on a single trip.
Nitmiluk (Katherine) Gorge is the central attraction of the park, made up of 13 gorges with rapids and falls. Freshwater crocodiles nest along the banks of the river here, and occasionally you'll find their larger cousins, the Saltwater crocs, make their way into these gorges in the wet season.
To get around the park you can explore by cruise, kayak or helicopter for a birds-eye-view.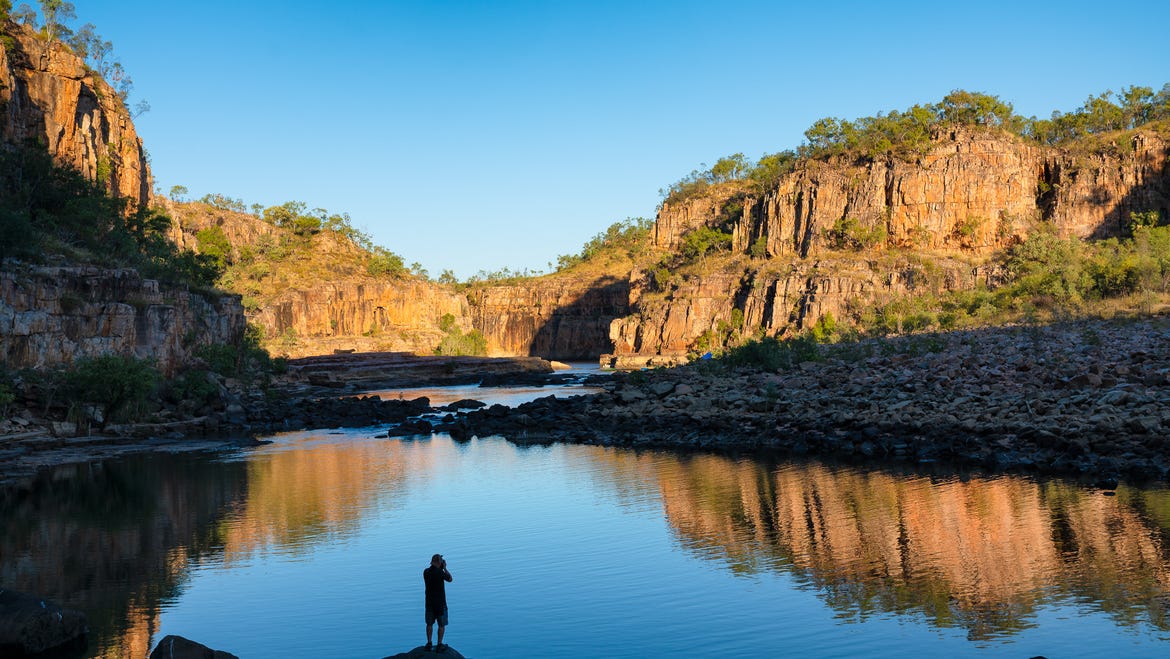 Top Didj Cultural Experience, Katherine
Located just outside the town of Katherine, Top Didj is an amazing place that should be on everyone's itinerary if they're visiting the area. Here you can sign up for a two-and-a-half hour cultural arts activity with local Aboriginal artists, while also enjoying the company-rescued wallabies they nurse back to health on their property. I promise you that holding a baby wallaby in your hands will change your life forever!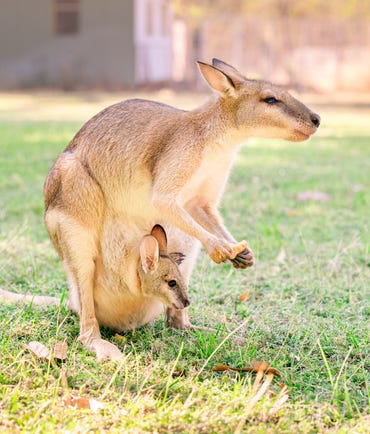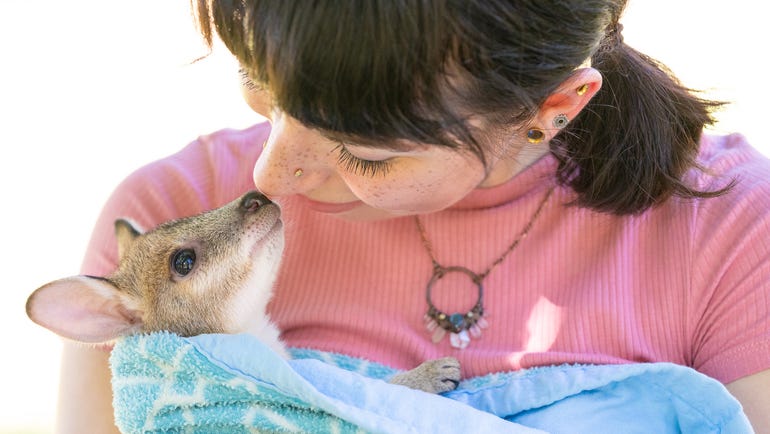 Tiwi Islands
Located about 50 miles (80km) to the north of Darwin, the Tiwi Islands are home to Melville and Bathurst Islands, along with nine other smaller uninhabited islands. Covering a combined area of over 3,000 square miles, the Tiwi's are home to the Tiwi Aboriginal people, with a population of around 3,000.
It's a great place to get an in-depth look at islander Aboriginal culture, history and art. The people are warm, welcoming and friendly – in fact, the Tiwi Islands are known as "The Islands of Smiles," which helped make it one of my favorite cultural destinations in the NT.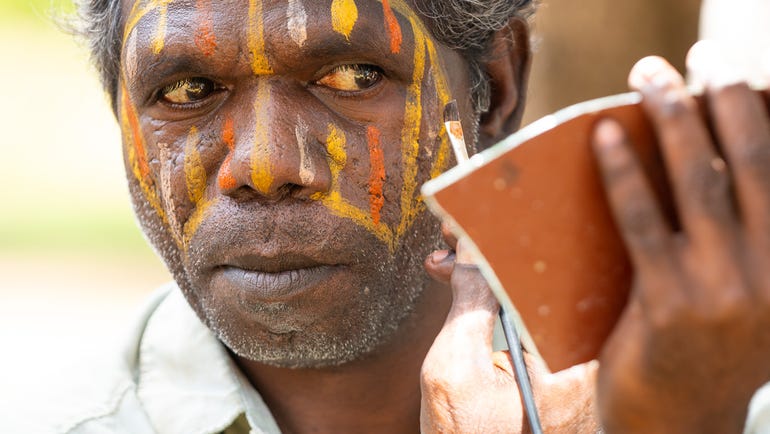 More articles you might like