​Top free things to do in Kakadu
Take a step back in time and explore World Heritage-listed Kakadu National Park, bursting with life, untouched wilderness and awe-inspiring scenery. Make the most of your park ticket with a variety of free activities available year-round.
Watch the sunset over the floodplains at Ubirr
Make your way through an ancient gallery of rock art up to 20,000 years old and follow the path up to the Ubirr lookout for spectacular views over the Nadab floodplain. The sunsets in Australia's Top End live up to their reputation. This is an experience not to be missed!
Stop in at the Bowali Visitor Centre

If you haven't already purchased your park ticket online, this is the place to stop. At Bowali Visitor Centre you will learn about the flora and fauna of Kakadu National Park through the habitat displays and listen to audio information about the area. For information on where to start your Kakadu journey, speak to one of the friendly staff or grab a free map. Free wi-fi is also available.
Lace up your boots & go for a bushwalk

Kakadu hosts a range of bushwalking options from a short stroll to the more intrepid hiking routes. Burrungkuy (Nourlangie) is an easy 1.5km walk exhibiting impressive rock art sites and remnants of traditional living preserved over thousands of years. For a moderate walk, Nawurlandja Lookout leads to a stunning view over Anbangbang Billabong and out to Arnhem Land – taking about 40 minutes to loop round. Other popular trails include Yurmikmik, Nanguluwurr Gallery and Ubirr. Remember to wear a hat and always carry plenty of water.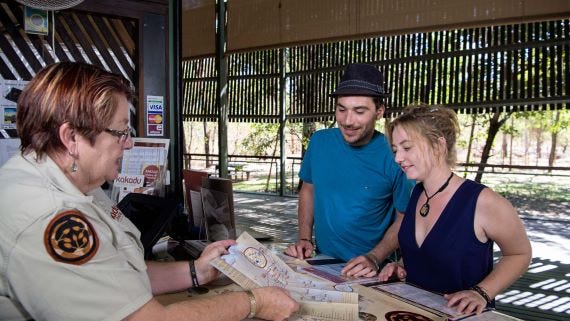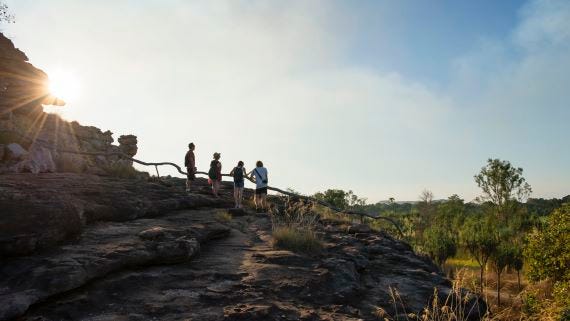 Discover ancient rock art
Kakadu's rock art is recognised as some of the longest existing historical records in the world. With more than 5,000 art sites within the Park, there's plenty to explore. The Nanguluwurr Gallery takes you on a 4km journey through woodlands with rock art depicting first contact during colonisation. Visit Ubirr, one of Kakadu's most prolific art sites, and Burrungkuy (Nourlangie) for easy access to see some amazing rock art and learn about the traditional ways of Aboriginal living.
Spot local wildlife
Kakadu is a thriving environment, home to variety of wildlife, including one-fifth of Australia's mammals and over one-third of the country's bird species. The wetlands habitat is internationally recognised as a significant site for migratory birds. From dawn, watch the wallabies making their first movements; discover lizards of all shapes and sizes; and keep an eye out for wild horses while you explore the Park.
Free ranger-guided activities
During the dry season activities are held daily including art site talks, walks, cultural activities and slide shows. Gain insight into the life and culture of the local Bininj and Mungguy people who continue using traditional methods and help protect and maintain the Park. Visit the Kakadu National Park website for more information.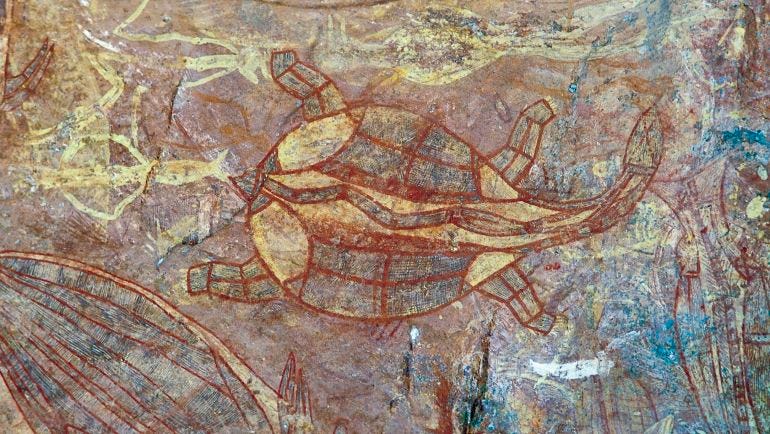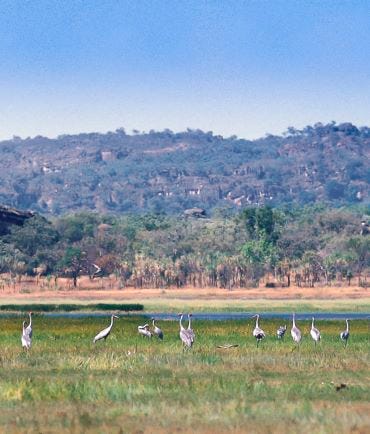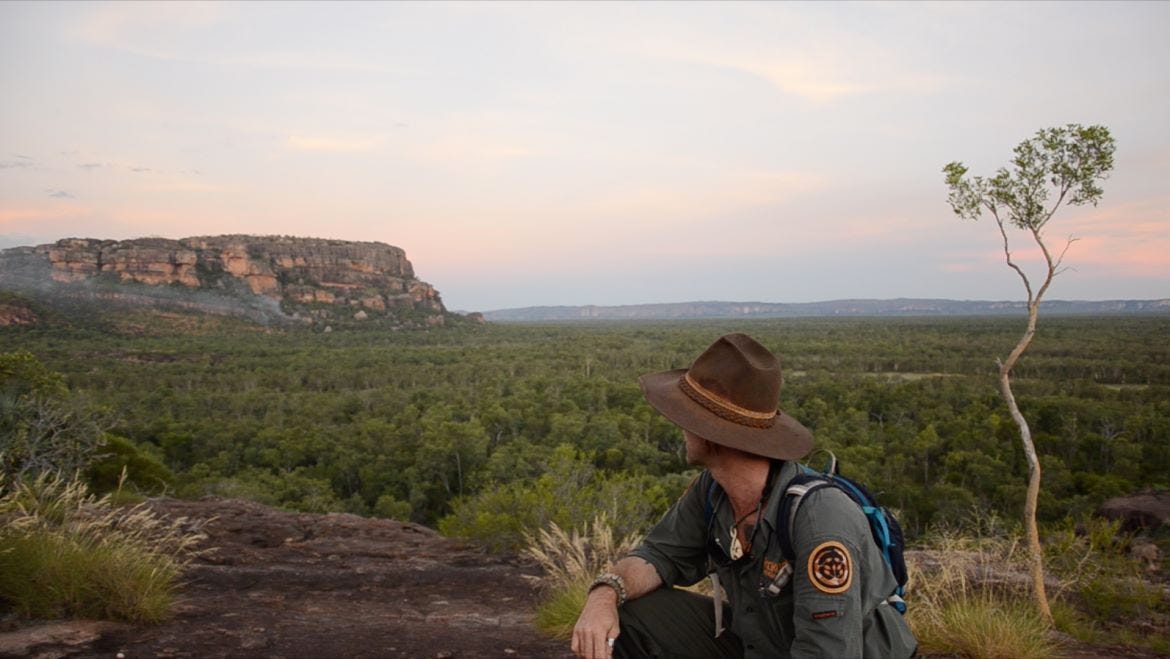 More articles you might like