The cutest animals in Australia's Northern Territory
Australia's Northern Territory is home to thousands of species of beautiful plants and adorable wildlife. From the Tropical Top End which stretches from Darwin to Kakadu and Katherine, all the way down to the heart of Australia, Uluru and Alice Springs; the Northern Territory is home to super cute animal encounters.
Put these places on your bucket list to check out when you visit the Northern Territory. 
Darwin
Territory Wildlife Park
Territory Wildlife Park is only 1 hour outside of Darwin. This is a wildlife park with a difference! You can only see animals that are found within the Top End of the Northern Territory at the park. It's not like your normal zoo.
See baby Agile Wallabies, Echidnas, black Wallaroos (similar to a wallaby, but a little bigger) and even hold baby Crocodiles; their skin is so soft!
Crocosaurus Cove
Come face to face with the giants of the Top End at Crocosaurus Cove. The only place in the southern hemisphere where you can dive safely with saltwater crocodiles. The best photo opportunity!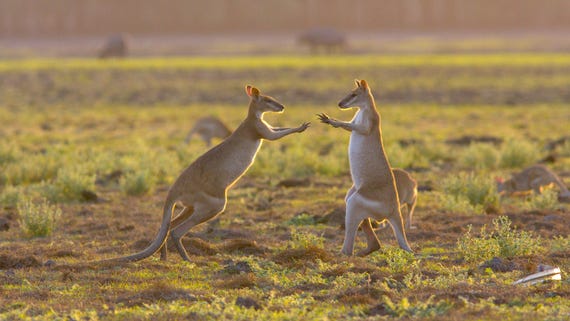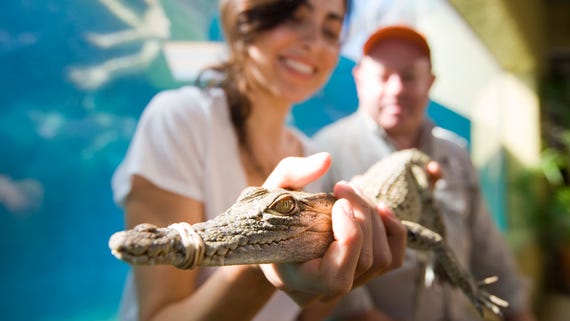 Alice Springs
Alice Springs Desert Park
There's much more to the Central Australian desert than just beautiful gorges and hidden outback waterholes. In between the West MacDonnell Ranges you'll find Alice Springs Desert Park.
Home to baby Bilbies, Dingoes, Red Kangaroos and even Malas (they look like mini wallabies – cute!).
Kangaroo Sanctuary
Chris 'Brolga' Barns first established the Baby Kangaroo Rescue Centre in Alice Springs in 2005. His mission is to educate and encourage people to rescue and care for kangaroos and other wildlife – the Kangaroo Sanctuary motto is Animals Come First.
At the sanctuary you can book a tour in the afternoon where you can cuddle, hold and take pictures with orphan Kangaroos!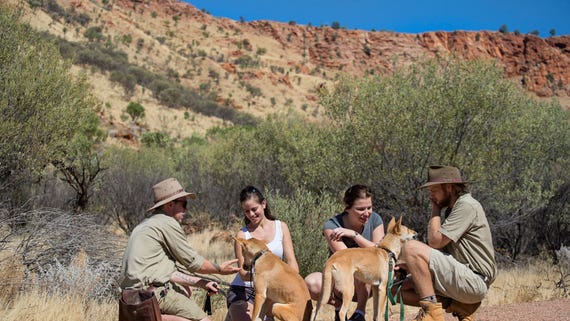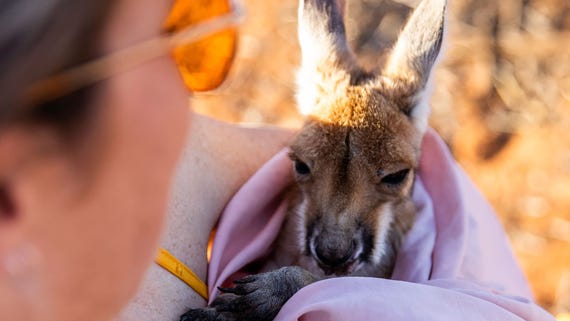 More articles you might like