The NT's best virtual events, performances & experiences to watch this year
Life's been rolling out a little differently for us all, and the social nature of Territorians means we're missing the experience of being out and about. But just because attending events has been put on hold for now, it doesn't mean you can't have a darn good time.
Here's some hot tips on how to enjoy the best NT events, performances and experiences online and what to keep an eye out for this year.
1. Virtual tourism experiences
If there's one thing we can all agree on, it's that the NT boasts some of the most unique things to see and do in the country, with everything from natural wonders to outback dining opportunities galore. Luckily for us, there are still ways to enjoy the Territory we love as tourism businesses bring new experiences to you.
The George Brown Darwin Botanic Gardens (GBDBG) in Darwin is a must-do, must-see, must-crack-a-bottle-of-champagne-and-enjoy-a-picnic experience… The GBDBG team has taken to social media to share educational videos of the gardens, including the video below of the Banyan Tree. 
Take a peek into the back rooms of the Museum and Art Gallery of the NT (MAGNT) and lift the lid on strange specimen jars and peek inside the deep freeze –  listen to The Collection – a new podcast from MAGNT that reveals a world of fascinating objects and the stories behind them.
If dining out is how you get your kicks, then there's a bunch of exciting 'dining-in' experiences to be had. Hilton Darwin has introduced a series of virtual dinner experiences, with food available for delivery or takeaway paired with wine or beer. So far, they've put on a Virtual Vegan Wine Dinner and Darwin's First Virtual Beer Dinner, in addition to grazing platters with French bubbly and more. Cheers to that!
2. Music
The Territory has the goods when it comes to tunes, and we're especially lucky to enjoy the traditional and contemporary sounds created by the NT's incredible Aboriginal community.
Developing East Arnhem has teamed up with Yolngu Radio to present the East Arnhem Live Concert Series – a series of short films with local artists at picturesque sites in East Arnhem Land. East Arnhem is one of Australia's last strongholds of traditional Aboriginal culture, and sharing culture and connection is something the region prides itself on. In addition to connecting through music, East Arnhem Live supports local artists who are missing out on performing opportunities due to cancellations, whilst giving the rest of us a great insight into traditional East Arnhem Land culture.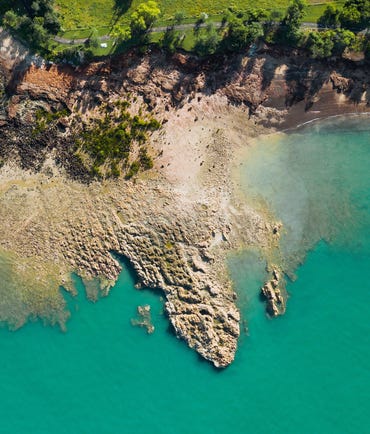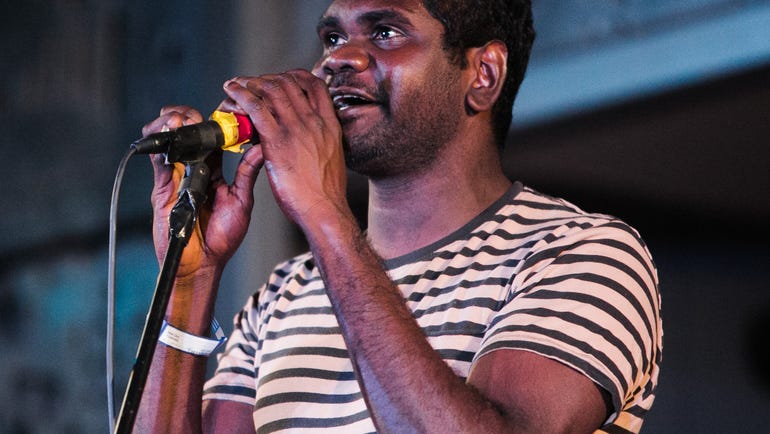 The show must go on for the biggest celebration of Indigenous music in Australia! The National Indigenous Music Awards (NIMAs) are normally held under the stars at The Amphitheatre in August, but in 2020, they'll broadcast to tellies and computers around the nation. Tune in and enjoy the hottest traditional and contemporary music of 2019 from the best Indigenous artists in Australia.
Our beloved Darwin Symphony Orchestra got in one last cheeky performance before mass event restrictions were brought in, and they, too, have adapted to an online format – enjoy this performance of Portraits, which was livestreamed and remains online for your listening pleasure. Follow the Darwin Live Gig Guide for livestreamed music, comedy and DJ sets. They've set up a Go Fund Me page to raise funds for local performers, so throw in some coin if you can.
3. Virtual festivals
It's become one of the Top End's most beloved seaside celebrations showcasing local talent and, in 2020, Nightcliff Seabreeze Festival is rolling with the punches to bring art, culture and talent to the masses. From 8–10 May, Nightcliff Seabreeze Festival [email protected] will be broadcast online, on the telly and on the radio, so you can enjoy music, dance, theatre, spoken word and visual art from your own digs.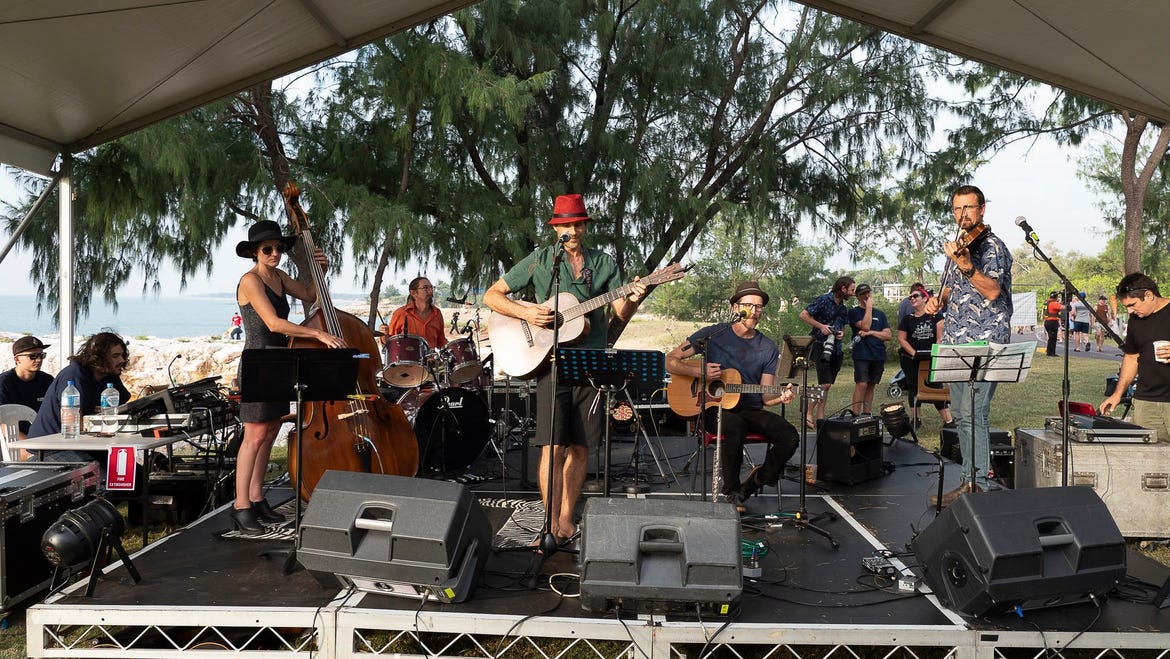 Jump online and enjoy a virtual walk of the regular Nightcliff Foreshore set up, moving between stages to experience the next best thing to physically being there. Tune in to the wireless via Hot100, Australian Indigenous Radio and Larrakia Radio where there's the chance to score prizes. Adjust your television sets to channel 41 at 6.30pm every day of the festival, and enjoy homegrown talent via one-hour television broadcasts. Nice one.
4. Nature & wildlife education
If crocs, frogs and lizards are your jam, Crocosaurus Cove gives you the chance to meet their cold-blooded residents through live presentations every Monday, Wednesday and Saturday. You can even catch them feeding the crocs! Crocodylus Park is joining the party with online videos including Wallagu the Dingo having a scrub.
Territory Wildlife Park is letting you get up close and personal – from a safe distance – with their furry, scaly and winged friends. Tune in on Facebook for their Discover the Wild educational series, as the park's keepers introduce you to their residents via live-streamed videos.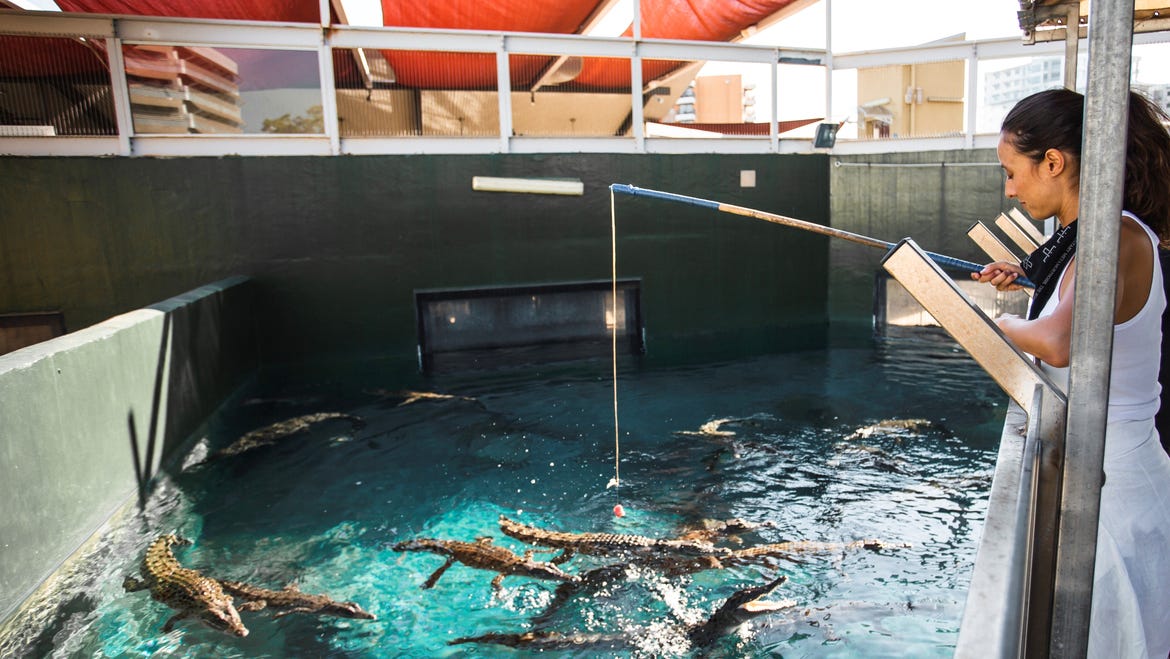 5. Get your fix of events 
A number of our favourite Territory events have been rescheduled to later in the year, so it's a case of 'see you soon' and not 'adios, amigos'.
Parrtjima is a free, 10-night festival held in Alice Springs, bringing together the world's oldest living culture with modern day technology in the iconic setting of the MacDonnell Ranges. Pencil 11–20 September into your diaries to see Central Australia light up.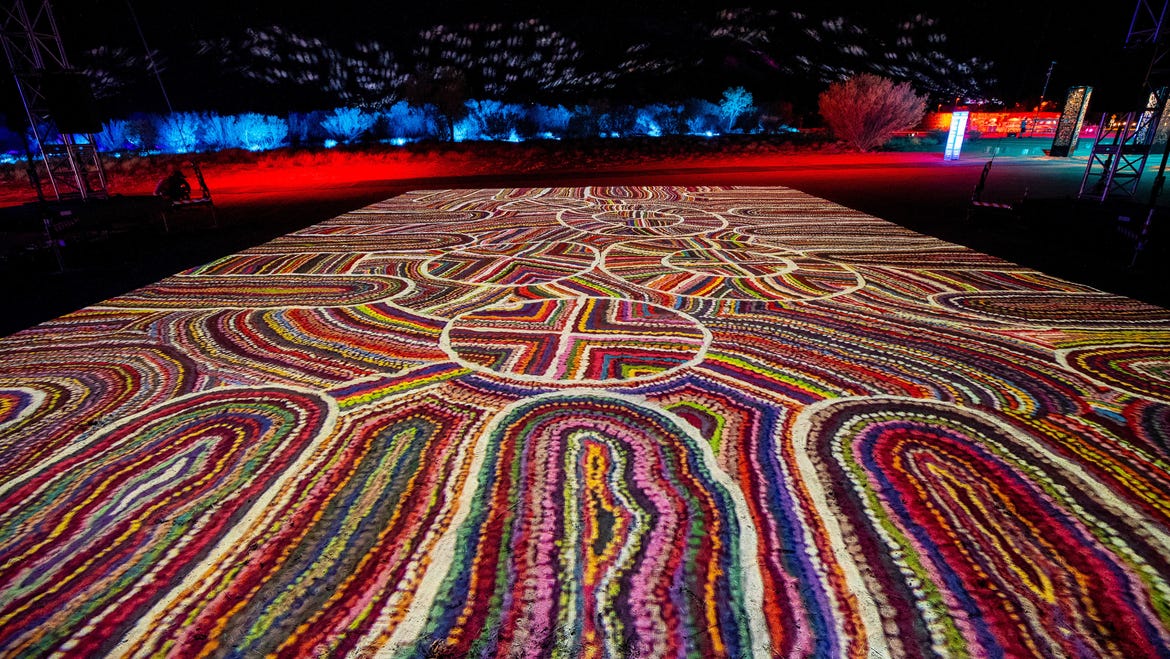 The NT Writers' Festival, held in Darwin or Alice Springs every second year, celebrates the written word and gives NT writers great access to some true masters of the field. This years' festival in Darwin has been rescheduled to 14 October. The NT Writers' Centre team is especially excited about this years' location at the newly refurbished George Brown Darwin Botanic Gardens – check out this Off The Leash feature to hear what the Artistic Director had to say.
BASSINTHEGRASS rocked Mindil Beach for the first time in 2019 after leaving its home of many years at The Amphitheatre. Although we won't be busting a beachside boogie this May, we can look forward to getting our groove on late October.
6. Support the NT's entertainment industry
If you'd like to support organisations that have had to put their events season on hold, there are things you can do to help.
If you're in a position to do so, you can make a tax-deductible donation to organisations such as Brown's Mart Theatre, Tracks Dance, Darwin Fringe Festival and Red Hot Arts, or purchase gift vouchers from Darwin Entertainment Centre and Darwin Festival. You can also score some fresh merchandise from Deckchair Cinema – their stubby holders are adorable. If you've purchased tickets to a show or an event that's had to cancel, opt to donate the cost of your ticket over receiving a refund.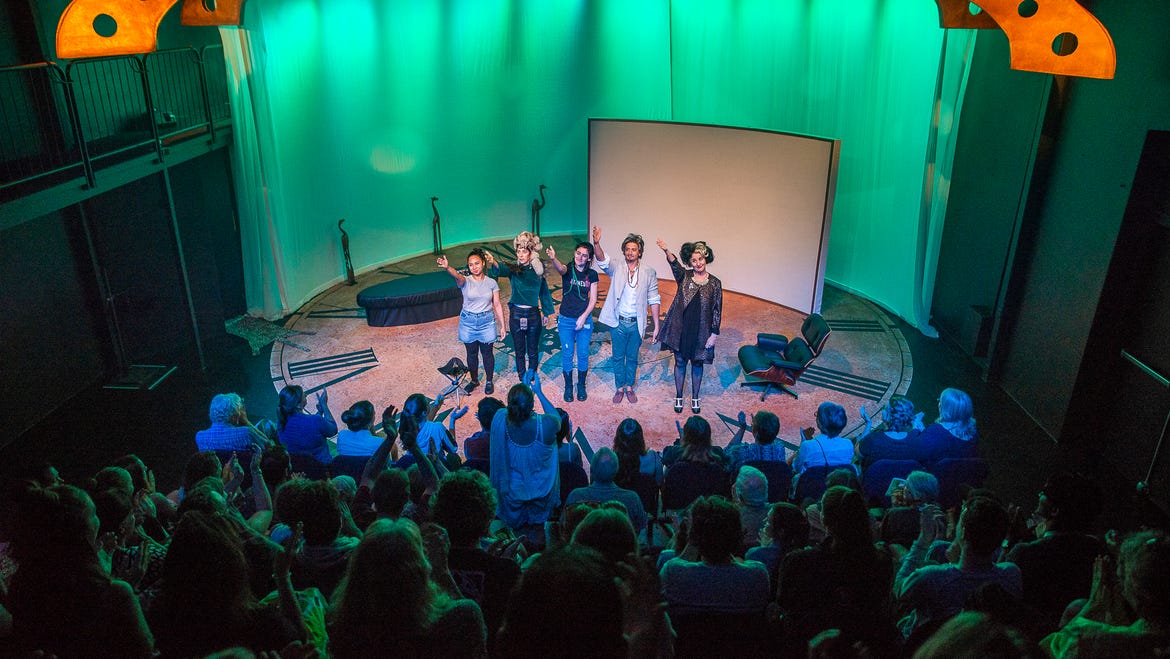 If you're a bit tight for cash, there are still ways you can help. Like your favourite event organisations on social media, sign up to their mailing lists, share their content, and give them a glowing online review.
More articles you might like