Journey's end for the road convoys was Larrimah, a word meaning 'meeting place' in the local Aboriginal language.
Larrimah Railway Siding became the main rail terminus and southern most point of the North Australian Railway, as part of the upgrading of the supply route to Darwin in 1940. Larrimah grew rapidly with two sidings established at the railhead – one for passengers and freight, and a second for fuel Larrimah BIPOD. Throughout the war, Larrimah was the crucial northern point of distribution for personnel and stores from Australia's south and east via Alice Springs and Mount Isa, through to Darwin.
5kms south of Larrimah, east of the Stuart Highway is the No. 45 Australian Camp Hospital site. Established in 1942 it was one of seven Army Camp hospitals constructed along the northern part of the highway. The unit provided medical services ranging from a caesarean-section on an Aboriginal woman to the care of evacuees and the treatment of troops travelling along the track. Facilities included an operating theatre, two wards, a preparation and storeroom, kitchen and combined mess.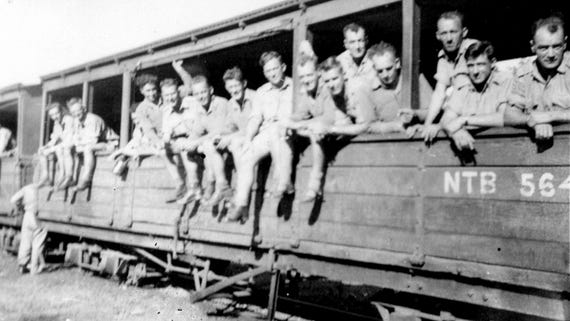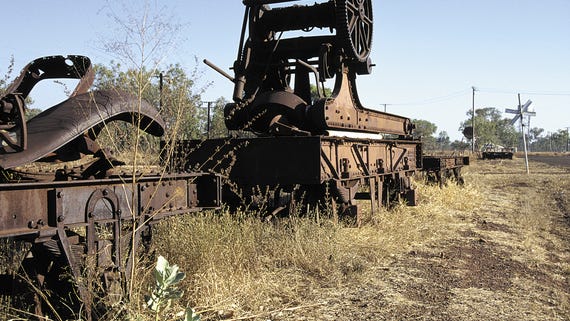 In early 1942 the Army's need for direct voice communications connecting the south and north was realised when a Telephone Repeater Station was built at Larrimah. Wartime Larrimah comprised warehouses, a large Staging Camp of over 60 buildings, a canteen and field bakery and a bulk issue oil and petrol depot. Over 150 units were based at Larrimah between 1942 and 1945.
Most service men and women's recollections of Larrimah are of journey's end after the gruelling road journey north, only to be put aboard converted cattle trucks for a long rail journey to Darwin. Mavis Sweetman was just one of thousands who joined the Darwin bound trains, nicknamed 'The Spirit of Protest' and 'Leaping Lena'.
In 1941 Alex Rigby travelled on Leaping Lena on the last leg of his journey to Darwin. Alex remembers its often achingly slow progress.
10km north of Larrimah, Gorrie Airfield is a large site where No.14 Aircraft Repair Depot was responsible for the overhaul and maintenance of RAAF and USAAF combat aircraft. At the height of its operations some 6,500 personnel were based at Gorrie, a vital support centre for the defence of the north and for taking the war to the enemy.
More articles you might like