A local's bucket list for Tennant Creek
Tennant Creek is the ultimate outback town for exploration — much more than a stopover between Alice Springs and Darwin while road tripping the Stuart Highway.
Australia's golden heart has a lot to offer, and is well worth making the time to spend a few days.
Tennant Creek, began as an Overland Telegraph station in 1872, growing to become Australia's third-largest gold mining town in the 1930s and a junction for major cattle droving routes across Australia.
What to see & do
The region's natural famed wonders are the 6m high balancing Karlu Karlu/Devils Marbles – an hour's drive south of Tennant Creek. The smaller Kunjarra (The Pebbles) sacred site lies 11km to the north. Only open during the day, Kunjarra is where Munga Munga dreaming of women's healing and dancing takes place. Both have walking tracks and are popular photographically, particularly at sunrise and sunset.
Learn all about the glittering gold rush era at Battery Hill Mining Centre. Take a guided tour underground and of the stamp battery or enjoy panning for gold and keep your finds! Check out the spectacular McLaughlin Minerals Collection with magnificent local and worldly minerals, and the 'Freedom, Fortitude and Flies' exhibition of the goldfields social life.
If you want to witness the vastness of the region, go to Bill Allen Lookout – 1km past Battery Hill. Plaques at the top show the historical significance around the 360° view. You'll also capture stunning sunrise and sunset photos from here.
Want to find your own gold? Then the hour's drive north to Warrego, a designated gold fossicking area could be where you'll find your pot (other people have). Camping is allowed, but there is no water or toilets and all rubbish must be taken with you when leaving.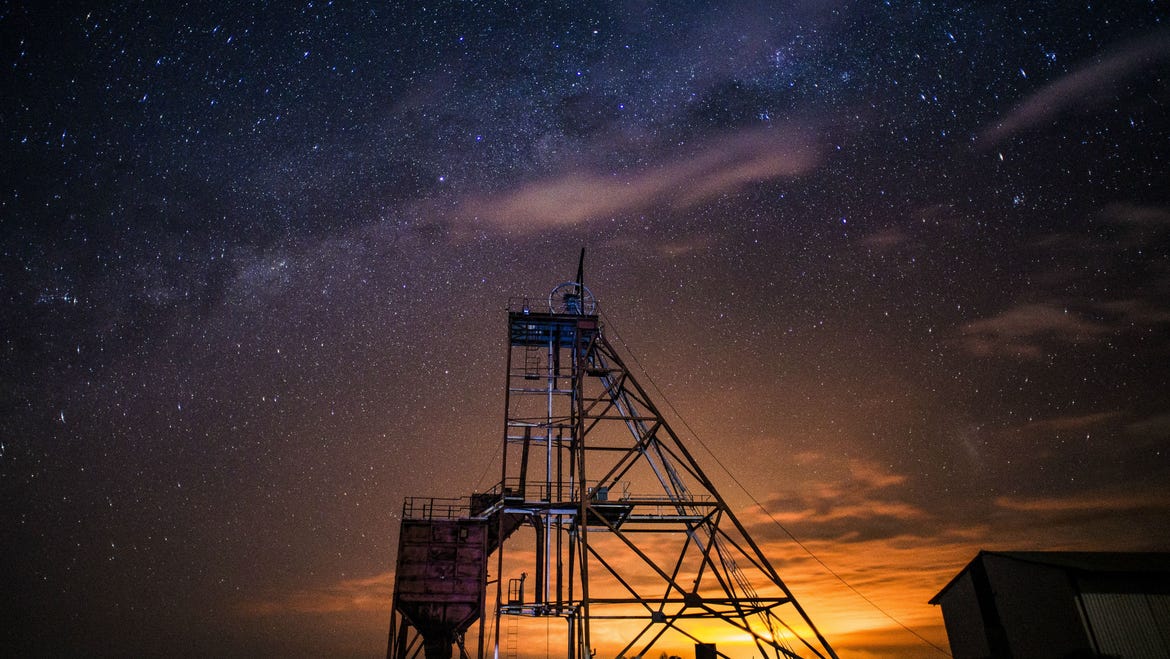 Delve into the culture and art of the local Warumungu people at Nyinkka Nyunyu Art and Culture Centre, its displays of Warumungu and Barkly region artworks and artefacts are amazing. You can also purchase your own piece to take home. To learn more book a guided tour and afterwards relax with a cuppa in the Jajjikari bush food garden café or wander through the arid zone gardens with an audio tour and learn about the plants, landscape and life here for local Aboriginal people.
A must for serious four-wheel-drive and outdoor adventurers is the Davenport Ranges National Park. The network of tracks across its 1,120km2 area is ideal for soaking up the serenity, unwinding, cooling off in pristine waterholes and camping under the Territory's thousand-star sky. The area is also home to hundreds of waterbirds, fish, wallabies, Bustards and Bush Turkeys.
Another stunning and refreshing surprise is Tingkkarli/Lake Mary Ann recreational area with tables, shelters and toilets. This manmade lake and green oasis is a popular place to cool off, canoe, picnic or walk around its surrounding pathways watching the myriad of birds and wildlife. There's also an enjoyable 5km walking trail from town to the lake.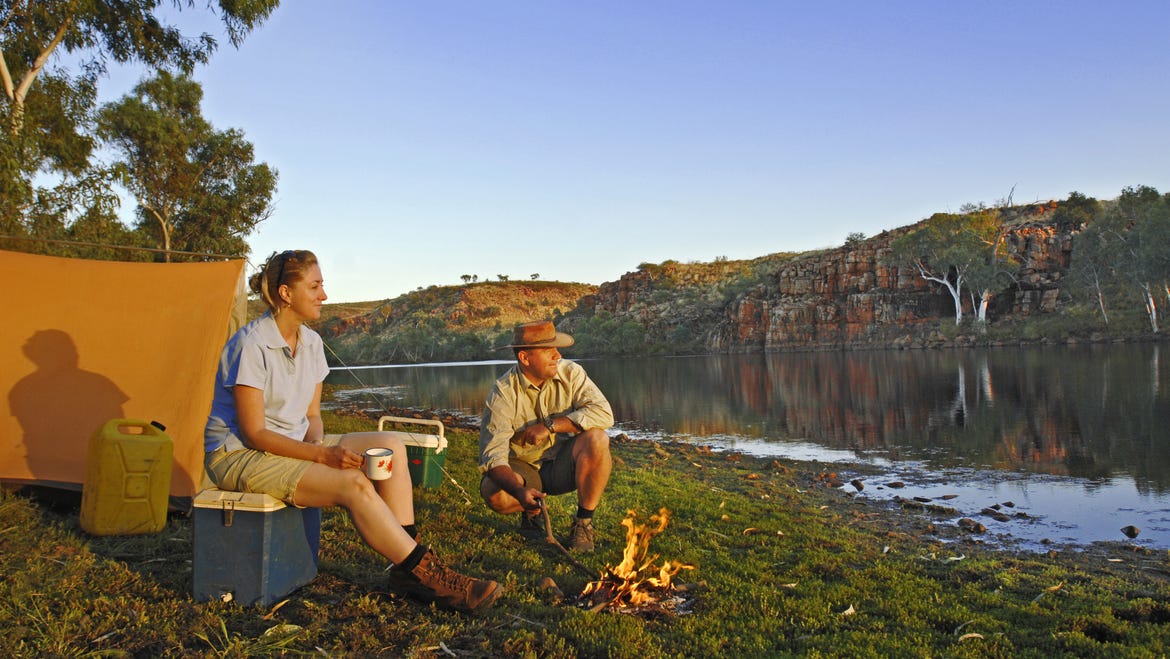 Where to eat
Australia's golden heart certainly delivers the freshest and heartiest range of cuisine options. Enjoy excellent quality coffee, a big breakfast, fluffy pancakes, or incredible wraps and grilled tortillas for lunch surrounded by locals at Top of the Town Café.
Find the biggest and best home-cooked sausage rolls and pies at Karen's Kitchen or grab a fresh, healthy takeaway for lunch or dinner later. Anna's Restaurant at Bluestone Motor Inn offers a cosy ambience and tasty meals in a relaxing casual atmosphere. Attached to the Motor Inn, it also has a bar and serves breakfast or pre-arranged picnic lunches for guests.
Renowned for their flavoursome, delicious Chinese cuisine Wok's Up rivals even the best to be found in Sydney or Melbourne. It's also BYO.
Grab a gourmet pizza including Kangaroo, Chicken Royale, Verdura, King Prawn or Lanova along with a crisp fresh salad and garlic bread or get it delivered from Rocky's Pizza. They also have mouth-watering Doner Kebabs.
For laid-back, family-friendly club atmosphere and the best barbecue and steaks in town drop in to Sporties Steak & Grill.
Want live entertainment with good food and local conversation? Winner of the Friendliest Club Award, Memo's at Tennant Creek Memorial Club is a local hot spot with excellent meals including the best barra burgers around, full sports coverage, gaming options and 12 different beers on ice.
For home-cooked meals and roasts like mamma made Goldfields Hotel has you covered.
Local events
Hosted annually by Barkly Regional Arts in late July/August the Desert Harmony Festival is jam-packed with impressive creative talents and larger-than-life regional personalities in music, theatre, arts, film, dance and Indigenous cultural activities.
Also supported by the Barkly Regional Arts, the annual under the stars NT Travelling Film Festival between March and June celebrates short films, documentaries, television and video productions that capture the Territory's iconic landscapes and cultures.
For a weekend of authentic cowboy action watch the community characters, stockmen, ringers and rough riders test their skills at the annual Barkly Gold Rush Challenge and Campdraft during the first week of October.
For more information on things to see and do, check out Tennant Creek & Barkly Region.
Continuez votre navigation
D'autres articles qui pourraient vous intéresser