A local's bucket list for Alice Springs
Surrounded by the spectacular MacDonnell Ranges, Australia's spiritual and physical heart, Alice Springs and the surrounding Red Centre are on many people's bucket list.
Home of the Arrernte people, the region will move you with its striking landscapes, wildlife, rejuvenating swimming holes, history, culture and outback pubs.
Our insider's tips reveal why Alice Springs is a must-visit for everyone.
What to see & do
Alice Springs packs a punch for the most picture-perfect views. Stroll along Lions Walk to Anzac Hill for stunning views of the town and surrounding ranges, particularly at sunrise and sunset. The impressive lookout also serves as a World War I memorial.
Soaring high across Australia's Red Centre at sunrise in a hot air balloon is the most breathtaking way to appreciate the vastness of the region and the remoteness of the town. Majestically peaceful, it finishes with light refreshments on Central Australia's ancient red sands.
At the Alice Springs Desert Park, you'll need a full day to discover the desert flora and native wildlife, many endangered, including the mala and other magnificent birds that call the 1300-hectare park home. Watch the birds of prey in action daily and walk through the nocturnal house to see the peculiar thorny devils and cute bilbies living like they would in the wild. Learn about the plants and animals of the Desert Rivers, Sand Country and Woodland desert habitats, along with traditional history and dreaming stories from the local Arrernte guides.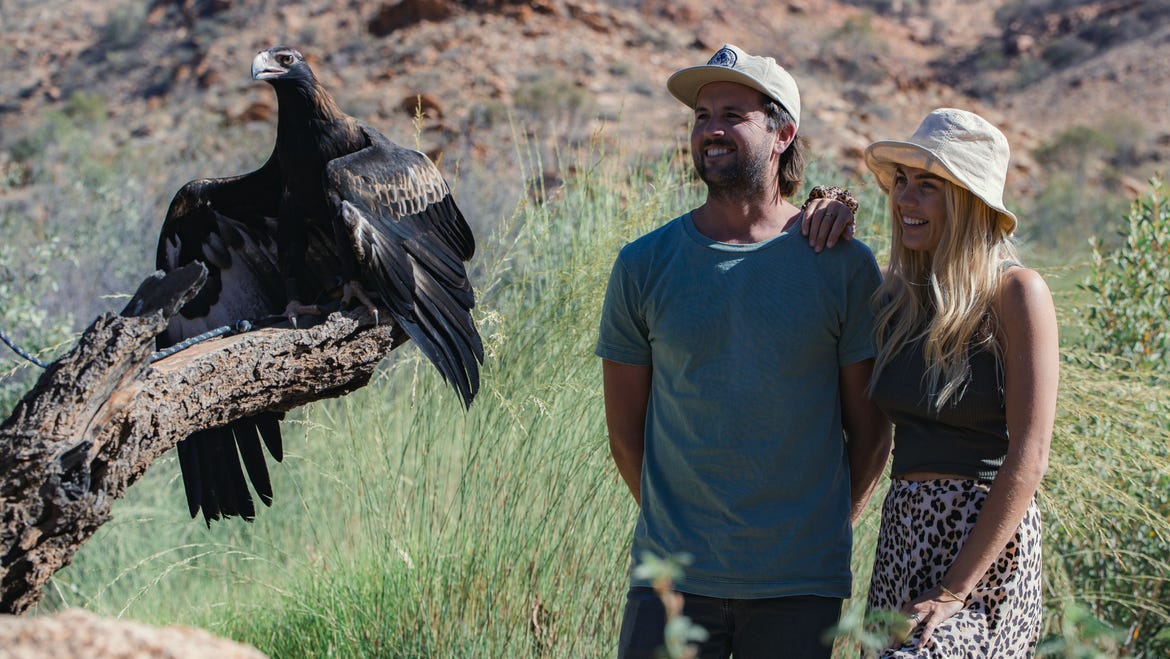 Home to the town's snake catcher, the Alice Springs Reptile Centre, is where you can hold a slippery snake and scaly lizard, or if you prefer to be hands-off, listen to their informative talks.
Come face-to-face with big red kangaroo males and cuddle a sweet joey at the Kangaroo Sanctuary. Owner and operated by Chris 'Brolga' Barns, it began as a baby kangaroo rescue centre and shot to world fame in the BBC documentary, Kangaroo Dundee. The only way to meet the family and babies is by booking a tour (Tuesday to Friday).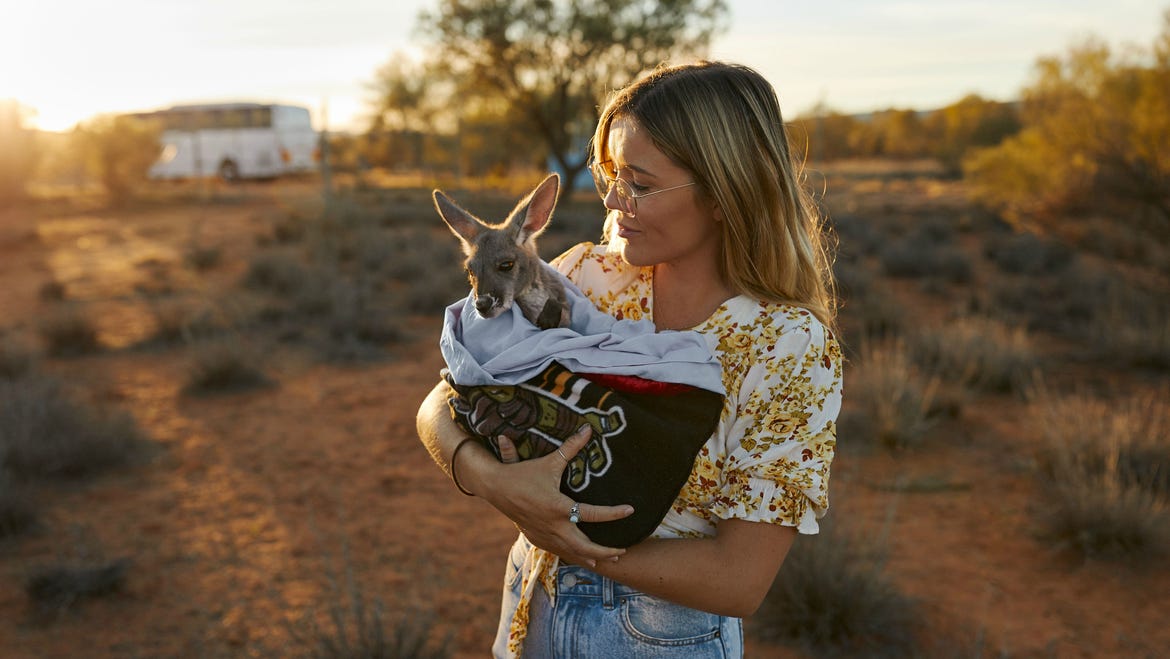 Introduced to the outback by the Afghans in the 19th Century, Central Australia is home to the largest herds of camels. A fun and memorable way to finish the day is a sunset Pyndan Camel Tracks tour. It's ideal for seeing the countryside at a slower pace and ends with a sundowner in the MacDonnell Ranges.
Join the experts at Earth Sanctuary observatory for a fantastic evening of galactic wonders. Created by the Falzon family, the magical night begins with champagne and bush tucker canapes as the sun sets. When the stars emerge, learn about the southern sky's, zodiacs, constellations, planets and moons along with telescope and observatory viewing.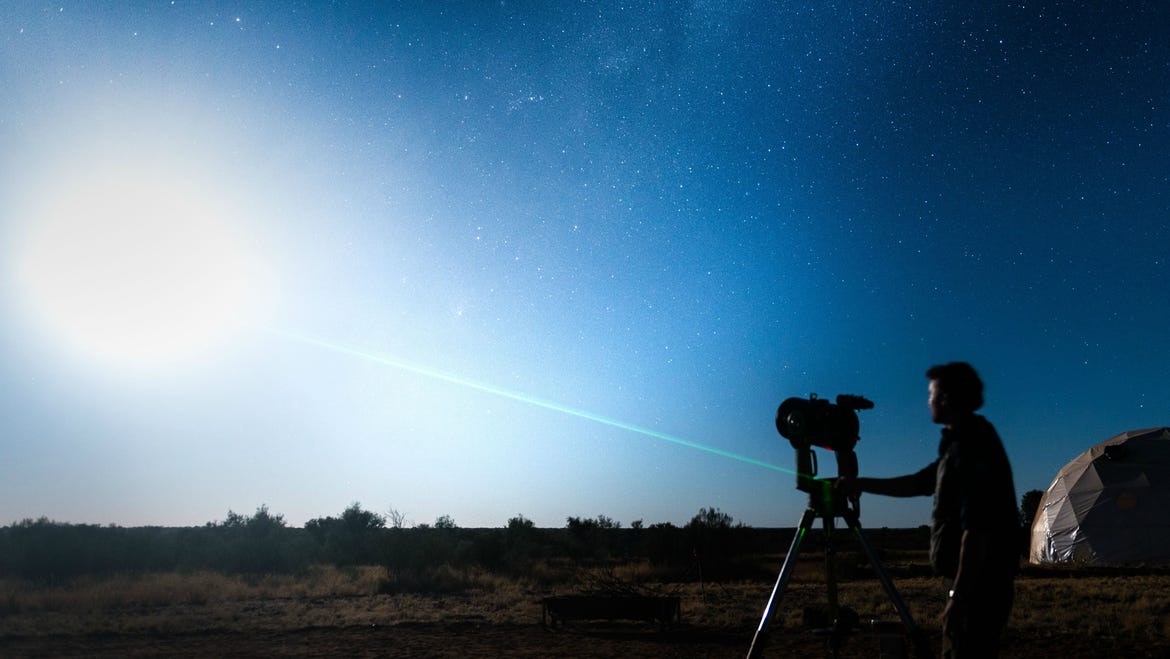 Even today, living in the outback is different from city living. Watch how regional students learn at the School of the Air, discover the heroic tales and growth at the Royal Flying Doctor Service museum – all profits go towards their continued operations, aircraft and equipment. Uncover the region's historical beginnings at the Telegraph Station.
Drive the West MacDonnell Ranges to explore its rugged rock formations and hidden waterholes. Simpsons Gap is the closest to town. It also has a paved bike path starting at Flynn's Grave. While swimming is not permitted, check out its stunning surrounds and black-footed rock-wallabies early in the morning or join a ranger-guided walk.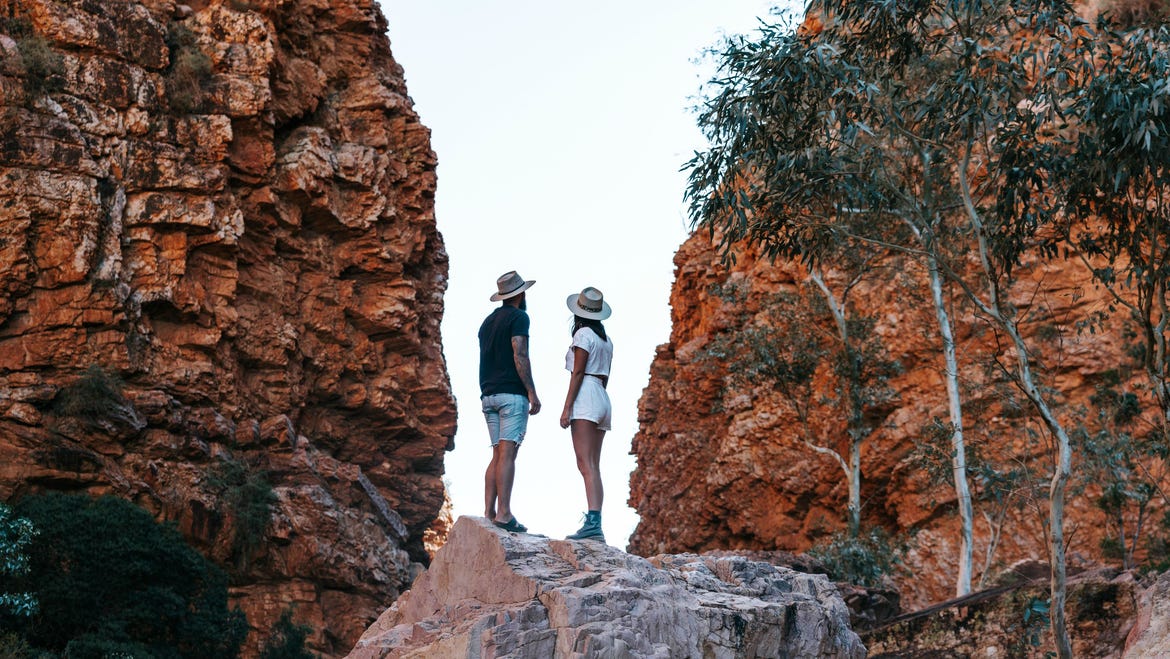 The sheer 80m high, deep red walls of Standley Chasm or Angkerie Atwatye will take your breath away. Owned and operated by the Arrernte people, there is an entrance fee, but it's well worth it for the scenic vistas and wildlife lingering around the 3km walking path. Further on, a perfect spot to cool off is beautiful Ellery Creek waterhole surrounded by sandy banks. There's a walking track, campground, toilets, showers and free barbecues.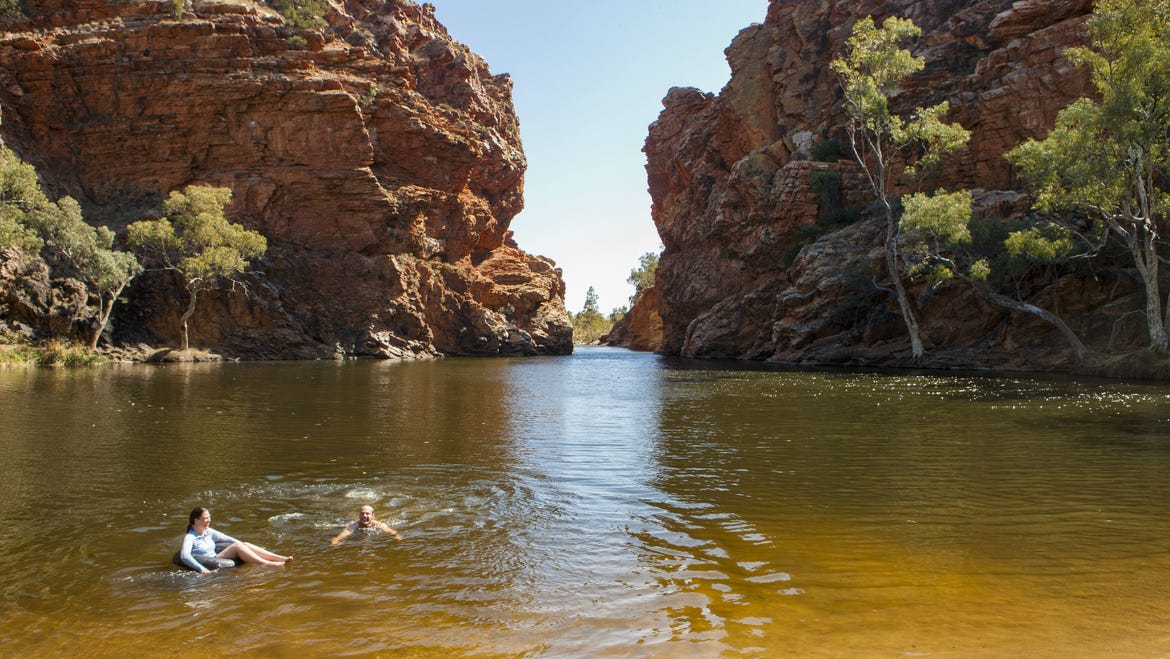 Scenic Ormiston Gorge has fabulous swimming and a three-hour Pound Walk that meanders through the diverse flora and fauna of the area. Float the afternoon away in Glen Helen Gorge (tractor tubes are free if you're staying at the lodge, or take a floatie with you). Photographing the awe-inspiring views or spectacular night sky is outstanding if you're a determined walker from Mount Sonder Lookout, a 16km round hike from Redbank Gorge carpark.
Swim at Redbank Gorge, another permanent waterhole with dramatic cliff walls and scenic surrounds. The 1km walk from the car park means it has fewer visitors. Don't forget to view the vividly striped coloured walls at the sacred Ochre Pits on the way back to Alice Springs.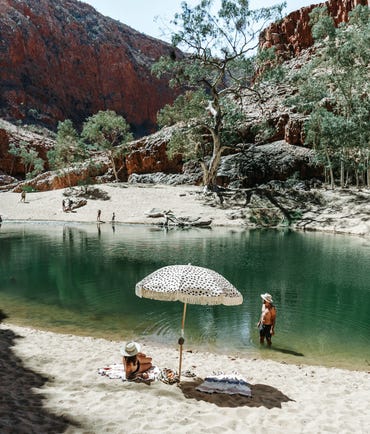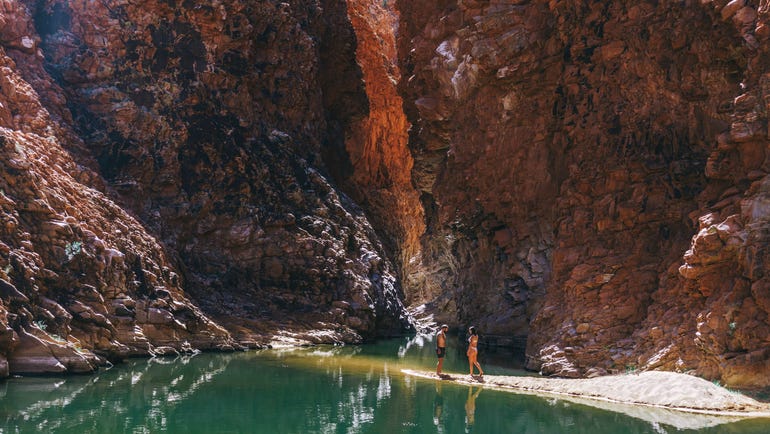 Immerse yourself in the peace and serenity of the lesser-visited East MacDonnell Ranges. Wander the nearby sandy Emily and Jessie Gaps, viewing the Aboriginal dreaming story along the 'Caterpillar Trail' depicted in the rock art adorning the gorge walls.
Short walks around Trephina Gorge offer incredibly scenic views and photo opportunities. If you want to stay longer to explore the area, camping is allowed here or sample the real outback at Ross River Homestead.
he perfect way to take in all the magic of the region is with Alice Springs Helicopters. Depart from Crown Plaza Lasseters Casino, soar over the town and along the stunning East MacDonnell Ranges, landing on top in a secluded spot. Bring nibbles and drinks to enjoy while absorbing the panoramic, tranquil landscape and incredible vistas before heading back to town.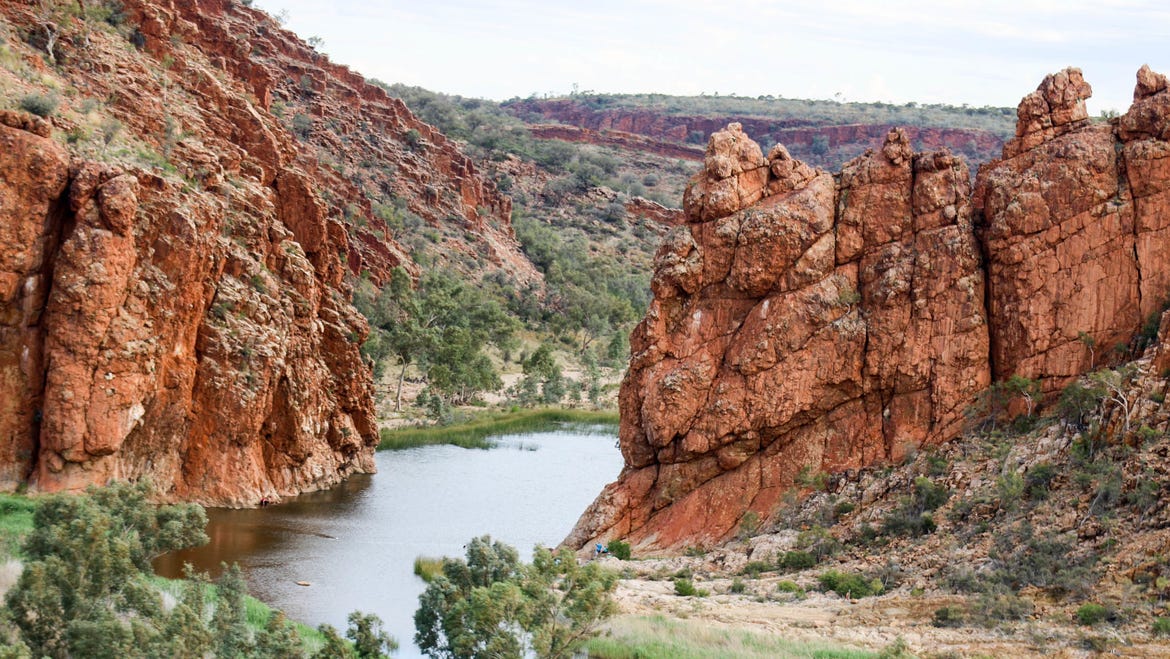 Over 400 artists and 26 remote Central Australian communities contribute to the many local art galleries, so you can easily find centres that provide original and authentic artwork with profits going back to the communities.
Meet the local artists along the Territory Arts Trail and take home some amazing one-of-a-kind artworks from traditional women's woven pieces at Tianpi Desert Weavers, vivid paintings and tin jewellery at Tangentyere Artists, West MacDonnell scenes at Ilta Ntjarra legendary Albert Naatjira's School of Art, contemporary Aboriginal art pieces at Ikuntji Artists, Western Desert dot-paintings at Papunya Tjupi Artists, to colourful Utopian artworks at Mbantua, or join a workshop with Kathleen Buzzacott at her Yia Nuka gallery and coffee shop.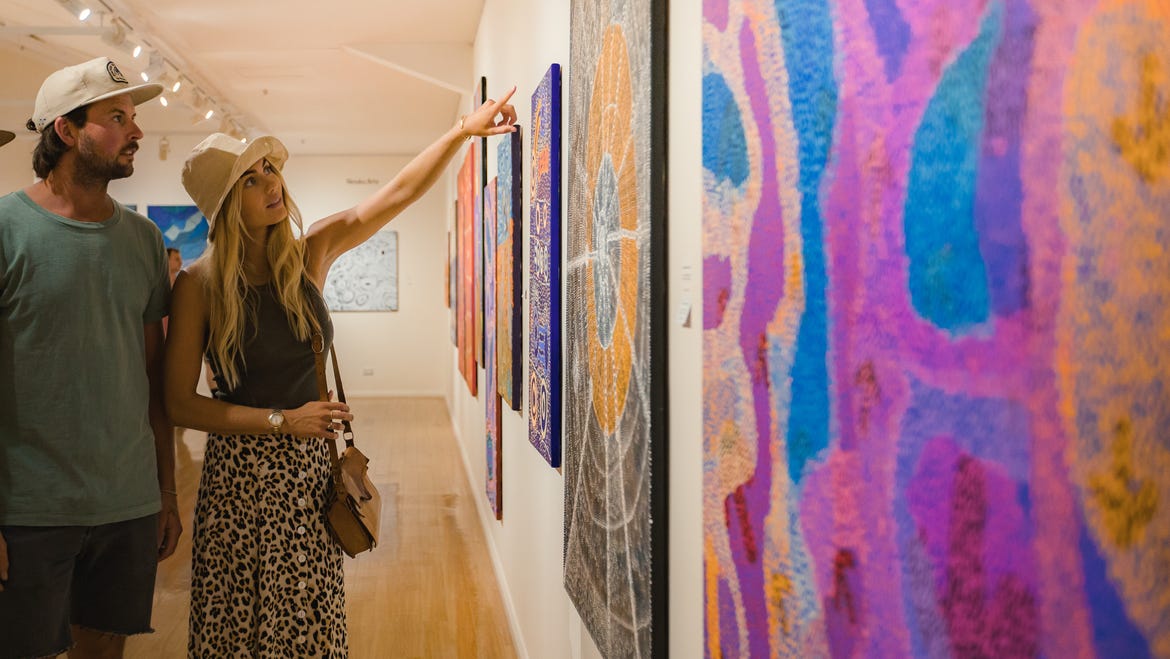 Where to eat
The Alice Springs foodie scene is deliciously exciting with a plethora of great cafés, awesome coffee and creative cuisines.
Start the day with mouth-watering steak sandwiches, waffles and fresh smoothies at The Locals. Have a perfectly brewed coffee to accompany the inventive vegetarian and classic brunch options at Page 27 tucked down a laneway off the Todd Mall. Or enjoy the cosy mosaic atmosphere, fabulous coffee, masterful crisp toasties and vegan options at House of Tallulah.
Try cheesy muffins and chicken crepes surrounded by recycled materials and milk crate light shades that make up the quirky Watertank Café. Pick up some artisan breads, cakes, savoury pies or croissants to take with you on your adventures from The Bakery. It's worth noting that most cafes around town close at 2pm.
Want to add a little nature and wildlife interaction with brekkie? Visit Bean Tree Café inside the 40-acre Olive Pink Botanic Garden. Also purchase Australian illustrator, Pink Olive's book here and stroll around the gardens afterwards with pleasant town and range views from Annie Myers Hill.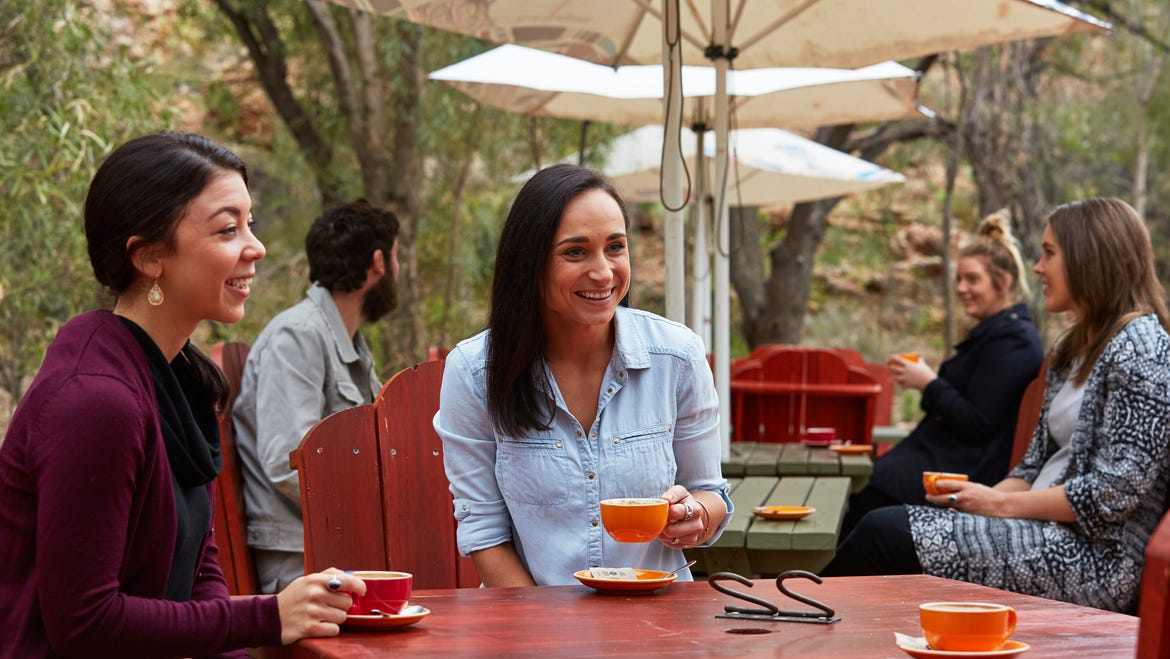 A favourite for vegetarian and vegan lunches with an Asian influence is The Tea Shrine, with a huge bubble tea menu too.
Round off your day by choosing world-class pizzas and Italian fare at family-owned Casa Nostra, great burgers and Territory-inspired platters at Deck Eatery and Bar, or delicious multi-award-winning fine dining Indian and Thai cuisine and banquets at Hanuman Alice Springs, and Territory kangaroo or barramundi classics at Tali Restaurant.
There's nothing more unique around town than Monte's Lounge. Open Wednesday to Sunday its bohemian atmosphere, entertainment and matching food is unforgettable. On hot days the outdoor area has misting sprinklers.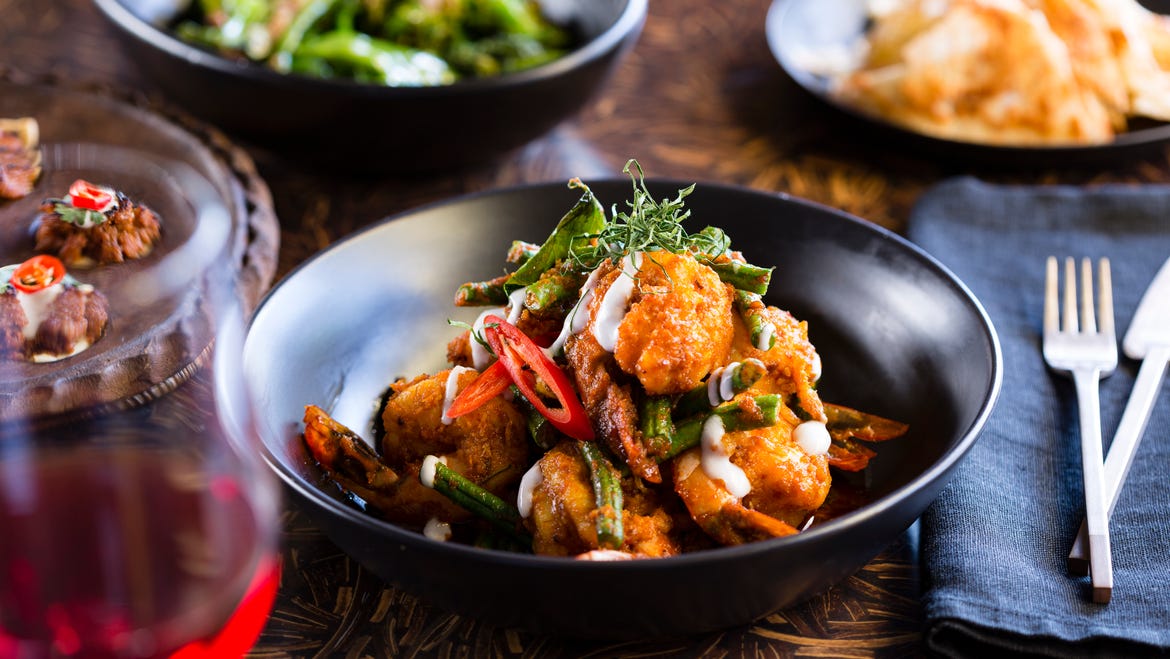 Craft beer lovers must visit Alice Springs Brewing Co – the Red Centre's only brewery. It's a top inside/outside venue with fun staff, flavoursome pizzas and terrific tasting paddles. Want to party the night away? Then boogie on down to Epilogue Lounge with the grooviest music on the palm-lined rooftop and munch on tapas, nachos, burgers or the blackboard specials.
Every fortnight at the Todd Mall markets you can grab some delicious street food, local artwork and handicrafts. In summer try the night markets to avoid the midday heat.
Local events
Parrtjima – A Festival in Light rivals Sydney's Vivid and Melbourne's White Nights. Held at the Desert Park and set against the stunning backdrop of the MacDonnell Ranges this 10-day annual festival combines music, moving stories, fantastic light shows celebrating Aboriginal culture.
For six weeks annually, immerse yourself in Aboriginal stories, emerging artist paintings, weavings, sculptures, carvings, prints and photography from the Central Australian desert at the Desert Mob Exhibition, Araluen Cultural Precinct.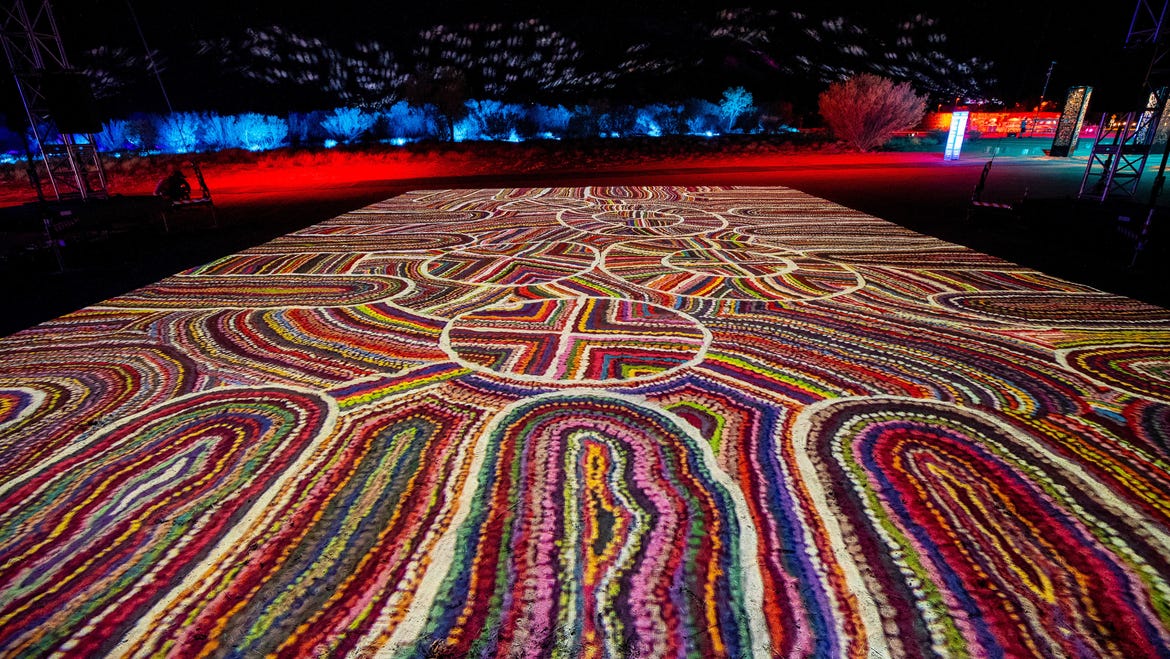 The Alice Springs Beanie Festival celebrates beanies crocheted by Aboriginal women in remote communities and promotes women's handmade textiles and culture. Held at Witchetty's, you can purchase these distinctive, embellished, and quirky beanies afterwards.
Also annually, Red CentreNATS is a serious rev-head weekend with street cruising, a show 'n shine, drags, burnouts, grass driving, motorkhana and the classic street parade.
Adding a splash of creative colour around town is the annual Alice Springs Street Art Festival. If you can't make the event, look for all the hidden masterpieces as you stroll around town during your stay.
Continuez votre navigation
D'autres articles qui pourraient vous intéresser