8 grab-and-go ideas in Alice Springs
Whether you're planning to picnic in the MacDonnell Ranges, spending an afternoon under a shady tree at an Alice Springs reserve or simply setting up for a sundowner – takeaway doesn't have to be the same ol' thing.
Here are eight of the best ways to turn your takeaway tucker into a foodie's delight in Alice Springs.
1. Hanuman Restaurant Alice Springs
Hanuman's founder, highly regarded chef and host of the recently released SBS series: Jimmy Shu's Taste of the Territory, brings together everything that tantalizes the tastebuds serving up an Asian fusion of Thai and Indian food. This is your chance to take high-end restaurant cooking on the road and deliver directly to your palate in a picnic spot of your choice around town. 
Grab and go idea: Try the lunchtime bento box (menu changes weekly) available for takeaway Monday to Friday.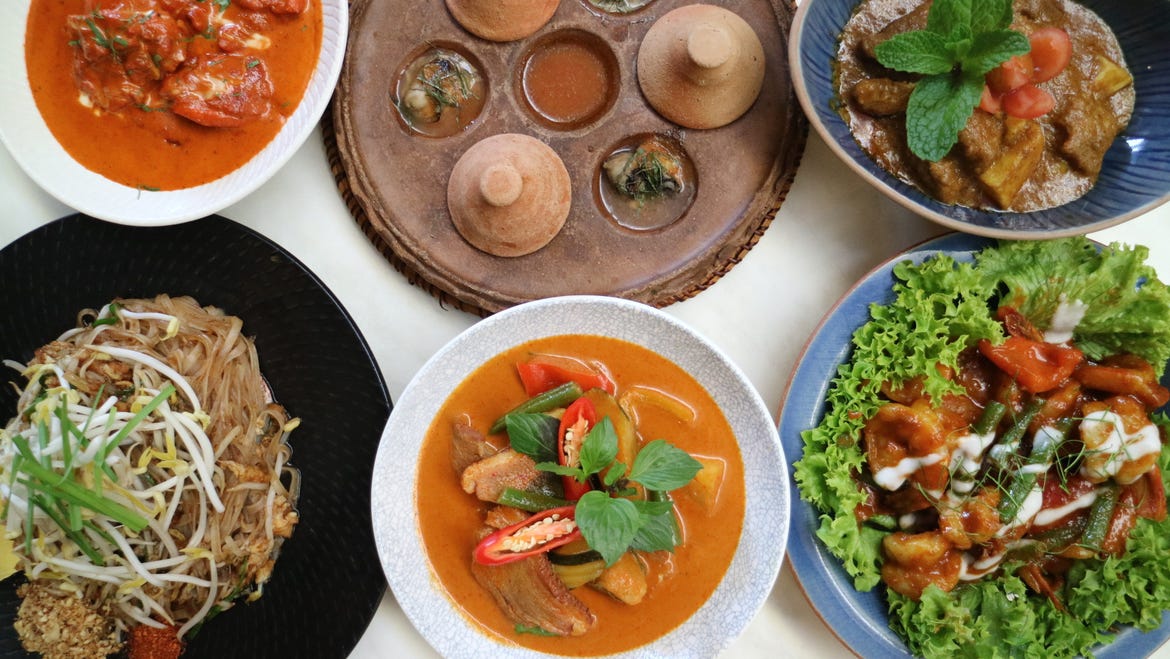 2. Piccolo's Café
Piccolo's Café is the type of unsuspecting venue that punches above its weight when it comes to whipping up a flavoursome feed. Think all your brunch favourites and then add some more with a twist. Your dinner needs are sorted too! Dig into the Italian pasta and pizza, or try the mega chicken parmigiana. Piccolo's Café is located along the Todd Mall in the centre of Alice Springs.
Grab and go idea: Pick up a drool-worthy freak shake and the Nutella waffles for an indulgent treat.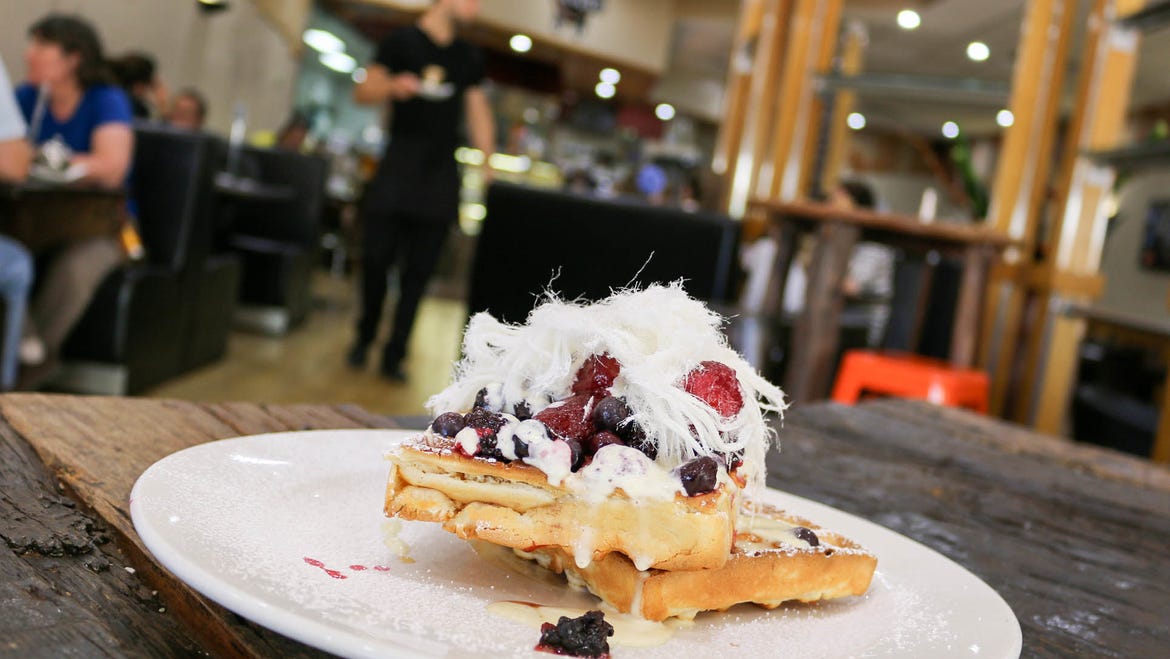 3. Trail Station Café
The Trail Station Café, located next to the historic site of the Alice Springs Telegraph Station, has all your grab and go needs covered with freshly brewed coffee, toasted croissants, gourmet sandwiches and a selection of cakes to choose from. Whether you're planning a picnic on the grassy lawns, walking one of the marked trails or tackling the terrain on bike – the Trail Station Café is not your normal type of pit stop.
Grab and go idea: Enjoy your morning coffee out in the sunshine while kicking back in one of the complementary deckchairs on the lawns surrounding the Alice Springs Telegraph Station.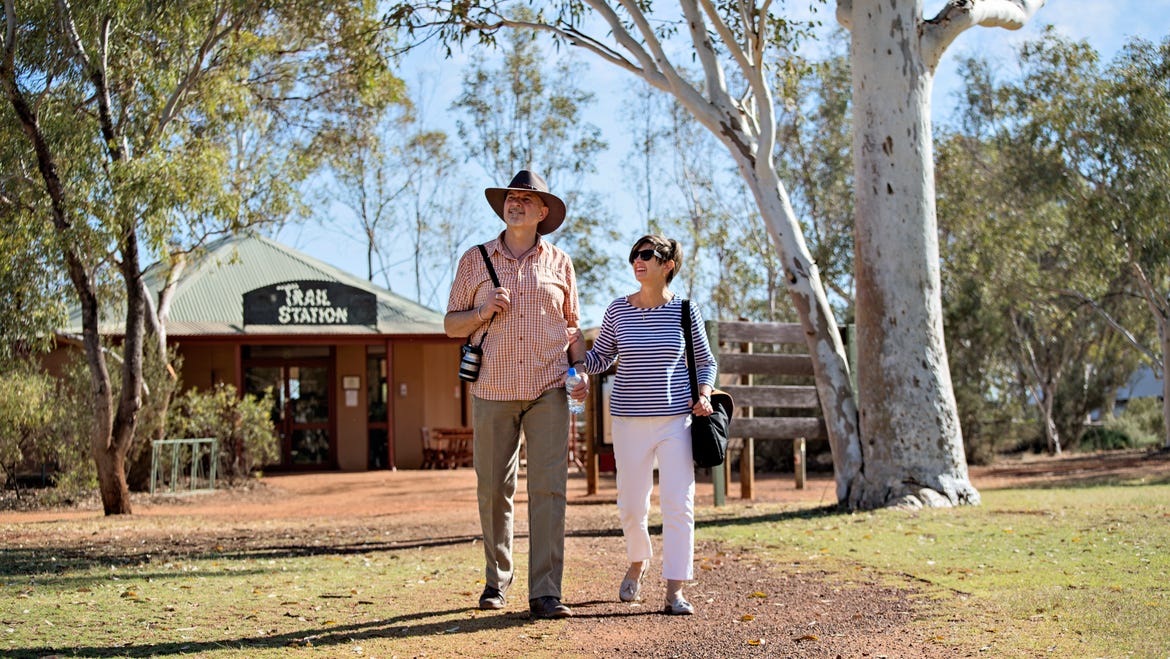 4. Jump Inn Bar & Restaurant
It's not just travellers that frequent the Jump Inn Bar & Restaurant in Alice Springs. The Jump Inn's tasty menu draws in locals looking for a grab and go meal that will satisfy even the biggest lunch appetite. Best known for their bao burgers, you can find an impressive selection of Mediterranean and Asian dishes to discover on the menu.
Grab and go idea: Order a combo meal for only $20 with your choice of an alcoholic beverage (they have boutique beer options) or a soft drink to accompany your meal.
5. The Bakery Alice Springs
Get your fill on artisan breads, gourmet pastries and locally-roasted coffee from this family business located on the main strip of Todd Street in the centre of town. Walk into The Bakery and leave with a homely selection of baked goods to add to your picnic basket.
Grab and go idea: Try the locally-roasted Alice Blend coffee and sink your teeth into a freshly baked lemon meringue donut. You won't regret it!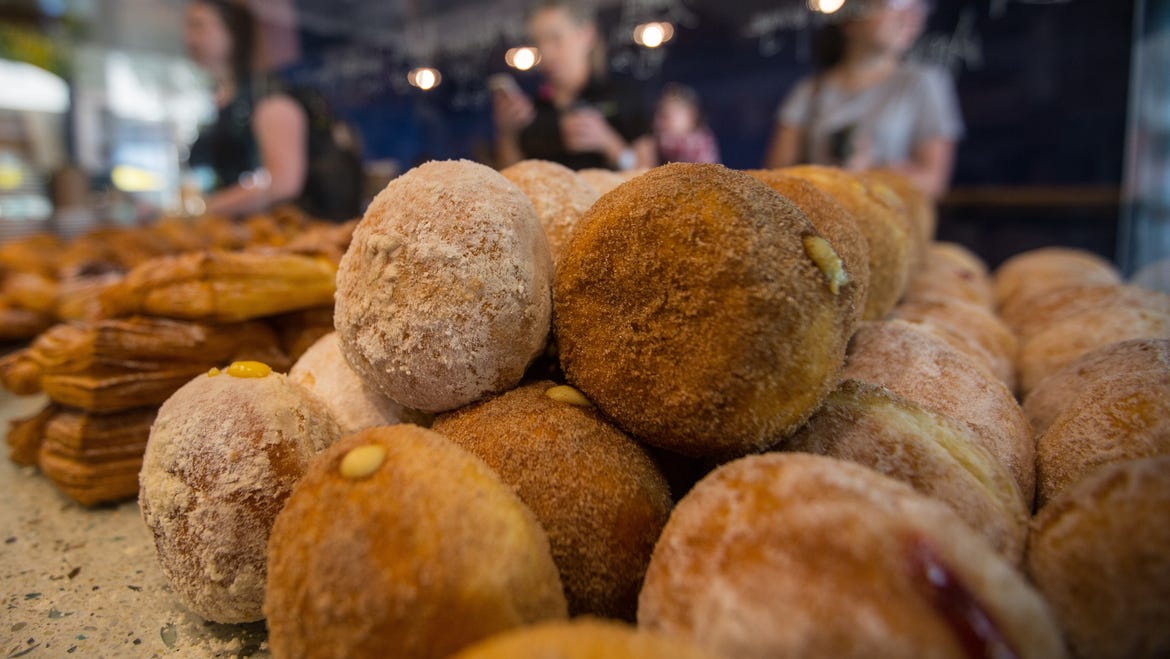 6. House of Tallulah
Do you have a dietary requirement and still want a bangin' bite? The House of Tallulah offers vegetarian, vegan, paleo and gluten free options with no compromise on taste. Locals go back time and time again for the big smiles served with the good coffee, tasty toasties and healthy salads featured on the menu. Head to 64 Hartley Street to place your order. Parking is available behind the café.
Grab and go idea: Pick up one of their healthy (and yummy) bowl options – the Rainbow Bowl or the Burrito Bowl are both a hit!
7. Kungkas Can Cook  
Looking for a platter with a difference? Kungkas Can Cook uses locally sourced bush tucker from the Central Australian region. The owner, Rayleen Brown, strives to work within a sustainable and ethical supply chain from desert to dish. Try bush berries, dried Quandong, a selection of bush tucker infused dips, wattleseed cakes and more! 
Grab and go idea: Create your own perfect picnic with a Kungkas Cook Platter and head to Simpsons Gap for the afternoon.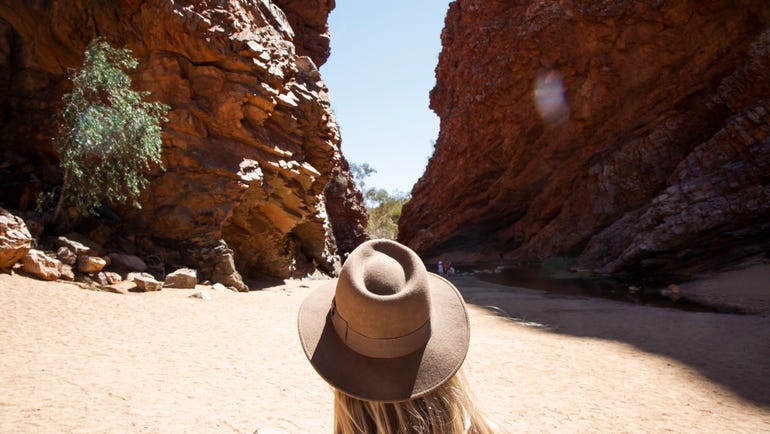 8. Alice Springs Brewery 
Pubs are back open in the Northern Territory and most venues are still offering takeaway options. You can't go past the pizzas, BBQ chicken wings and selection of craft beer from the Alice Springs Brewery. They offer vegetarian and vegan options too!
Grab and go idea: Try the pear and prosciutto pizza or a classic pepperoni with a serving of BBQ chicken wings and a 6-pack of Central Australia Ale.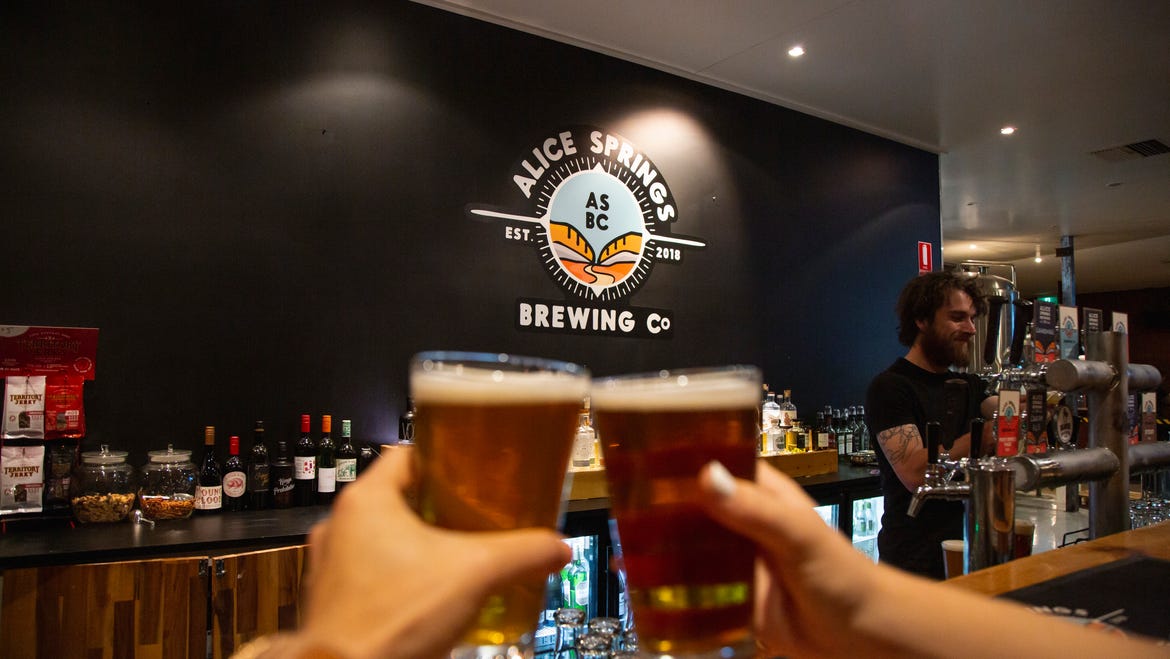 Discover these Local's Tips for more places to eat and drink in the Red Centre. 
More articles you might like