Set up camp beneath native desert oaks and wake to be a part of the natural wonders of the Northern Territory.
Immerse yourself in the red earth, blue skies and unexpected landscapes of Alice Springs and Central Australia.
It might be the middle of the desert but in the Red Centre you'll find waterholes that will take your breath away, wildlife not found anywhere else in the world and sacred sites that bring the past to life.
Drive on sealed road along the length of the West MacDonnell National Park and dive into picturesque swimming holes such as Ellery Creek Big Hole and Redbank Gorge, and stay a few nights in the local campgrounds. The night sky will amaze you.
Travel to the lesser-known but just as spectacular East MacDonnell Ranges – the gateway to the central Australian gem fields. Find out about the incredible gold rush history, the homesteads and stations of years gone by and the unexpected waterholes dotting the arid lanscape.
The Finke Gorge National Park is home to the exotic flora of Palm Valley and one of the world's oldest rivers, the Finke River. Close by is the historical town of Hermannsburg where Albert Namatjira did many of his world-famous watercolour landscapes and where you can get the best apple strudel in the world - a throwback to German missionaries.
When you're done checking out the amazing country, head into Alice Springs town and check out the Alice Springs Desert Park, the Earth Sanctuary World Nature Centre, Royal Flying Doctor Service or one of the many museums and art galleries.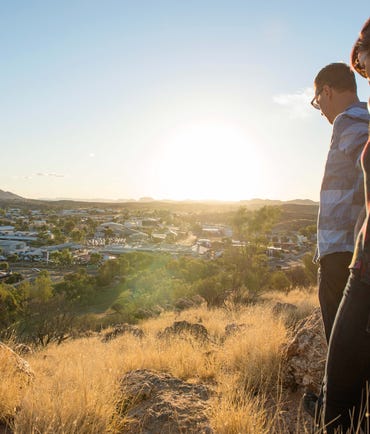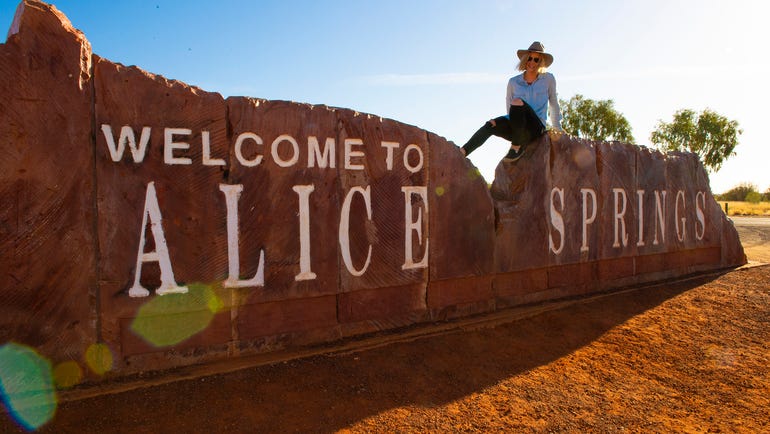 Terrains de campings aux alentours d'Alice Springs
Your search returned no results. Please try again.