How to have a Top End wedding in the dry season
Congratulations! You've just become engaged. Now it's time to start planning your dream wedding.
Without leaving Australia's shores, have an ultimate destination wedding in the Top End of Australia. If you're looking for something a bit different, the Top End will impress with its combination of sandy beaches, sparkling blue waters, rugged bush landscapes and unique culture.
Tropical fact: The Top End and Darwin is an easy three to four hour flight from most Australian capital cities.
Top End weddings we love
Here are our picks for the seven best destination wedding venues in the Top End. Whether you want a beach, city or outdoor wedding, one of these gorgeous locations will have what you're looking for. We've listed the top vendors in each location to help make your destination wedding unforgettable. 
1. Pee Wee's at the Point – East Point, Darwin
One of many fine dining options in the Top End is Pee Wee's at the Point. Enjoy the bush setting with ocean vistas. This award-winning restaurant has hosted many spectacular weddings and has capacity for large group weddings or more intimate experiences.
Tropical fact: Pee Wee's is ranked #1 of 270 restaurants in Darwin on TripAdvisor.
2. Wharf One – Darwin Waterfront
The lively Darwin Waterfront is home to Wharf One, specialising in delicious wood grill cooking and seasonal local produce. Your wedding party will be treated to elegance and scenic waterfront dining. Wharf One is a great place for a wedding reception with a touch of class.
Tropical fact: The average maximum dry season temperature is 31°C.
3. Mindil Beach Casino Resort – Mindil Beach
For an all-in-one wedding experience, the Mindil Beach Casino Resort is our top pick. Turn your wedding into a holiday with on-site accommodation. Enjoy a champagne on the deck before stepping straight into the lagoon pool.Mindil Beach Casino Resort has numerous reception venues including an elegant garden wedding, the Beachside Pavilion, and the Grand Ballroom.
Tropical fact: The honeymoon suite, overlooking the glistening ocean, offers champagne and strawberries to celebrate your unforgettable day.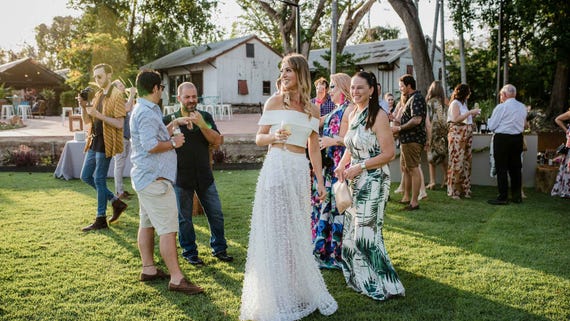 4. Char Restaurant – Darwin City
Char offers a spectacular dining experience with a magical atmosphere on the Darwin Esplanade. Char specialises in luxury weddings and offers indoor or outdoor settings. Imagine your perfect day in the picturesque courtyard surrounded by tropical trees with amazing views of the setting sun.
Tropical fact: The best time to say 'I do' in the Top End is from May to September.
5. Darwin Harbour Cruises – Darwin Harbour
Weddings on the Water is a personalised package offered by Darwin Harbour Cruises. The experience can be tailored to your budget with delicious food and beverage packages. Choose from two vessels suitable for large or small weddings, both with shaded deck areas. You'll be awed as you say 'I do' with sunset hues fading in the background.
Tropical fact: 2,000 bottles of champagne are popped on Darwin Harbour each Dry Season.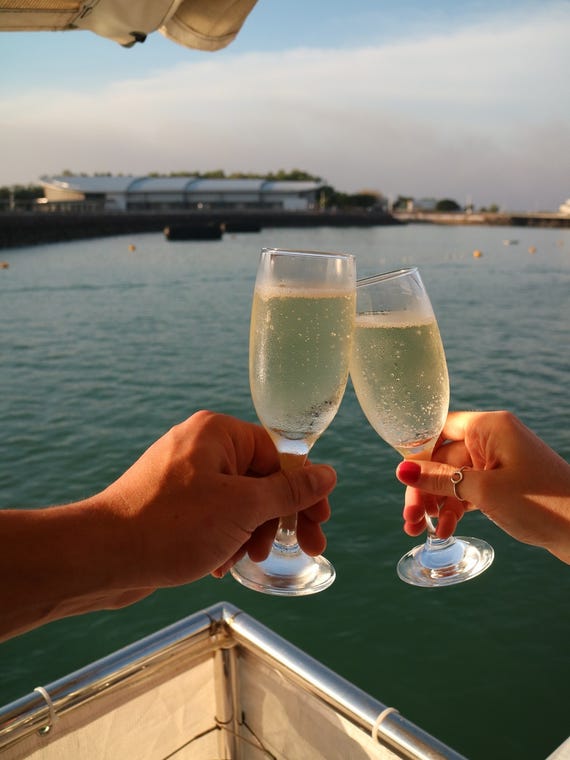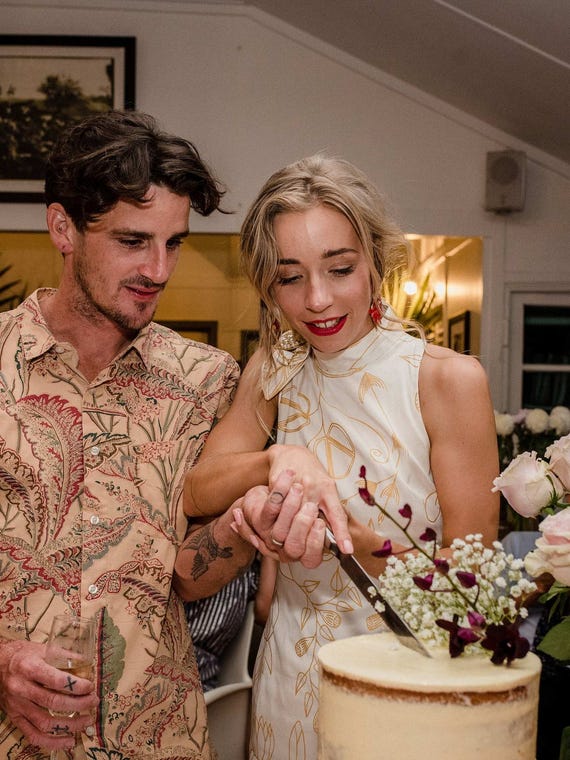 6. Wildman Wilderness Lodge – Mary River
Nestled in the beautiful Mary River wetlands just two hours' drive from Darwin is the luxury Wildman Wilderness Lodge. This is the perfect location for a destination wedding with a difference. Your wedding guests will connect with nature on this five-star glamping adventure. Create memories of your special day in a secluded bush environment.
Tropical fact: The Top End is the gateway to national parks including Nitmiluk, Litchfield and Kakadu. All are located within a three hour drive from Darwin.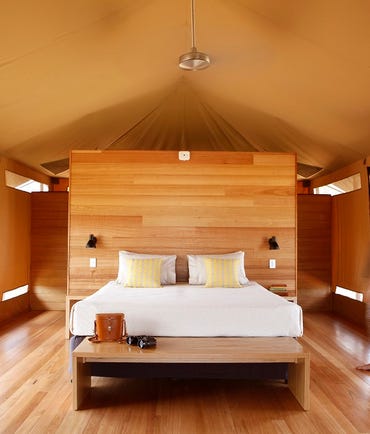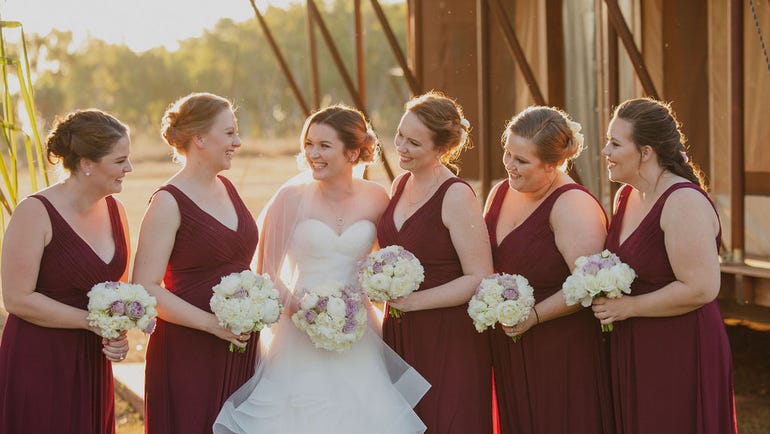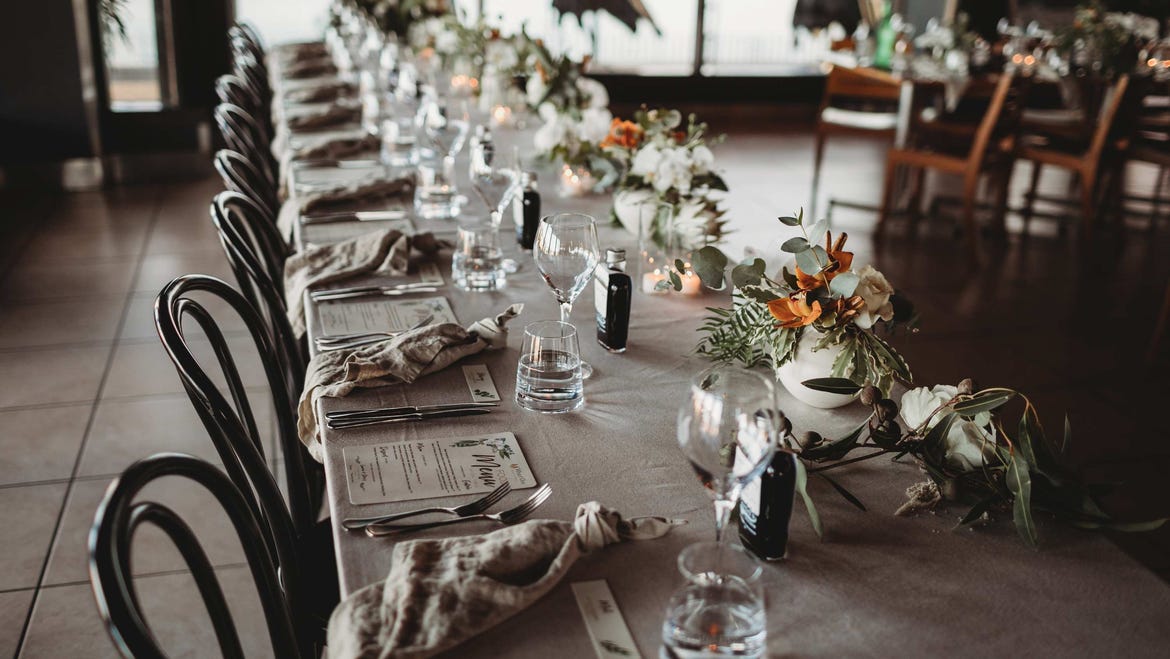 7. Cicada Lodge – Nitmiluk National Park
Nitmiluk (Katherine) Gorge is home to the idyllic Cicada Lodge in Nitmiluk National Park. Imagine your wedding in this stunning location with a menu that combines native Australian foods with matching wines and quality service. Cicada Lodge is an escape from the city that combines comfort and elegance.
Tropical fact: Cicada Lodge is ranked #1 of 7 hotels in Katherine on TripAdvisor.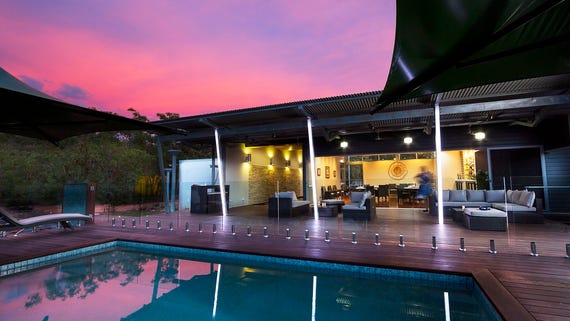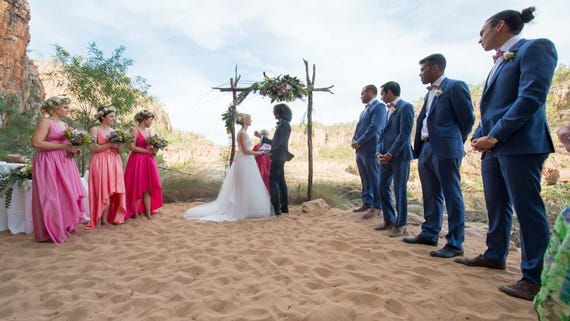 The Top End is popular with couples who choose to turn their wedding into a holiday celebration with family and friends. Enjoy the romance, fun, festivals and adventure on offer in the Top End. Find out what's happening in the Top End via the links below:
Take the stress out of planning your big day with the help of wedding planners and vendors from our comprehensive wedding vendor directory. Read more about weddings in the NT.
More articles you might like