As the Stuart Highway pushes toward Darwin, the now quiet townships of Adelaide River and Batchelor still show signs of the intense wartime activity in the region. Adelaide River became a major Australian and American centre of operations, crucial to the infrastructure needed to fight the war in the North.
A small settlement before the military build up began in 1939, Adelaide River was first designated a rest camp and farm area by the Army. Activity accelerated after the first raids on Darwin in February 1942 when communications, transport and ammunitions storage and other units were hastily established in the region.
With the destruction of the Darwin Post and Telegraph Office by a direct hit during the first air raid, Top End telegraph and telephone communications were cut during a critical period in the planning of Australia's defence. Staff and equipment were relocated to Adelaide River where Military Telephone Exchange was established. Concrete blast walls shielding the doorways and wire supports for camouflage netting remain as evidence of the building's strategic importance.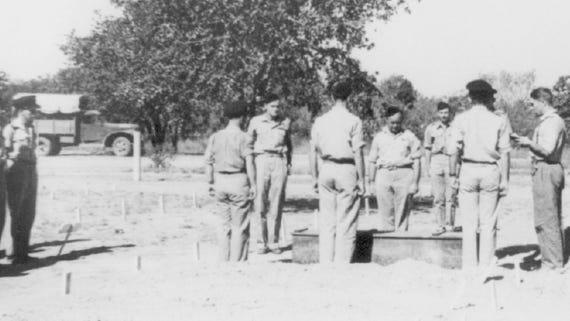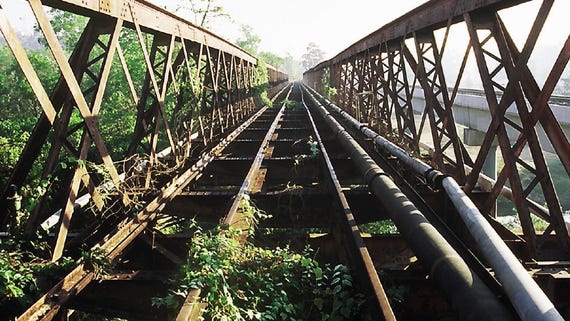 The 119 Australian General Hospital was moved to Adelaide River in March 1942, south of its original location in Darwin. A nurse with the 119 General Hospital had precious little time for rest and relaxation, but there were opportunities to socialize, mostly with servicemen from nearby American units.
With few luxuries available one perk of being based at Adelaide River was the nearby production of soft drinks by the Australian Army Canteen Service, which at its peak produced some 1,200 bottles of lolly water each day. Tamarind flavour was a particular favourite of Australian and American forces.
The Army Farm was particularly successful, yielding 73 tonnes of produce, mainly tropical fruit and vegetables by 1942.
Adelaide River was a key supply, communications and medical centre for the armed forces in the Territory and still today, there are a number of historic sites offering a glimpse into the vast amount of activity that took place in this now quiet township.
It was at Adelaide River that a site was proposed for Allied Service men and women killed in action to be laid to rest. In mid 1942 the Adelaide River War Cemetery was established. The cemetery contains two sections – one for service personnel and one for civilians. The quiet, carefully tendered Cemetery is a poignant reminder of the ultimate sacrifice made by so many under Northern Australian skies to the defence of Australia.
More articles you might like