6 things to consider when you go to the NT
Written by Matt Hayden.
The NT is one of the most majestic places in the world, known for its ancient and raw beauty.
Before you set off on your family holiday to the NT, make sure you consider these 6 tips:
Pack an insulated water bottle. While they are a little more expensive than a normal plastic water bottle, an insulated one will ensure you have fresh, cold water on the go. Trust me, these bottles will keep your water cold for up to 12 hours, which is simply bliss when you're taking a break in the heat.


Start your day early. Depending on when you venture up to the NT, it's a good idea to start your day early so you can escape the midday heat. When we walked around Kings Canyon, we started really early so we wouldn't get caught out in the sun. When you're travelling with young kids, it's important to make sure they don't fade too quickly in the heat. The other benefit of getting up early is catching the sunrise, and believe me, they are just as spectacular as the sunsets!


Toiletries. A big pack of baby wipes, hand sanitiser & bug spray. These three items were Kellie's secret sauce to keeping all of the kids fresh while we were on the road. The wipes are the perfect solution for a 'bush shower' when you're camping or a nice way to freshen up once you've been exploring the dusty outback all day. When you need to take a toilet stop, keep your hand sanitiser handy and bug spray is a must at night!


Go slow. With long drives and beautiful hikes, there's no reason to rush in the NT. Be mindful and take your time when you're visiting some of the most spectacular sites the Outback has to offer. Actively submerge yourself in nature and the unique landscape that surrounds you, you'll be surprised at what you see. We hired bikes and rode around Uluru, and although the kids loved the view of The Rock from afar, they felt a stronger spiritual connection to it when we rode around it. They could see Uluru in all its glory up close, they could place a hand and feel the surface and explore all of the caves too. So please, don't rush, your body and mind will thank you for it.


BYO shade shelter. When you're in the Outback there's not a huge amount of naturally shaded areas. So make sure you pack your own, so it doesn't matter where you pull up, you can always have a shaded area to rest and unwind.


No reception. You might think I'm crazy, but one of the best things about going to the NT, especially the Red Centre, is the lack of mobile phone reception. I actually really enjoy not having reception, it makes me relax even more when I'm in the Outback and allows me to connect with my family and nature even more. Until you lose reception, you don't realise how much of a distraction mobile phones can be.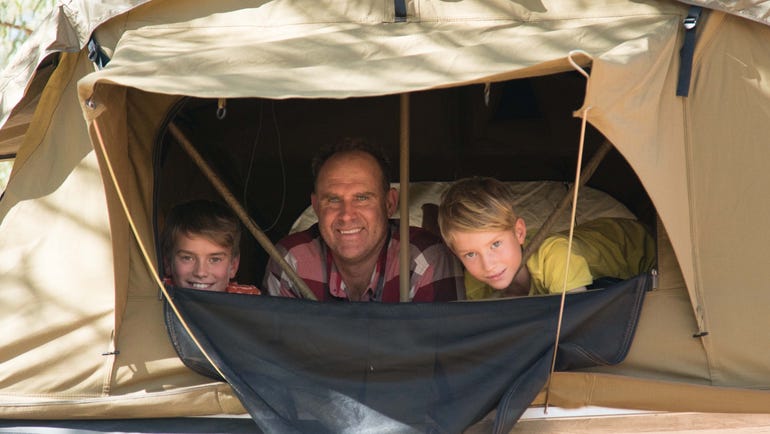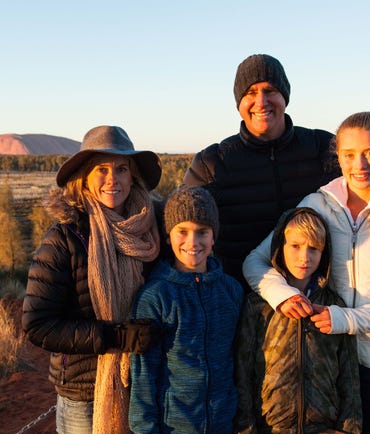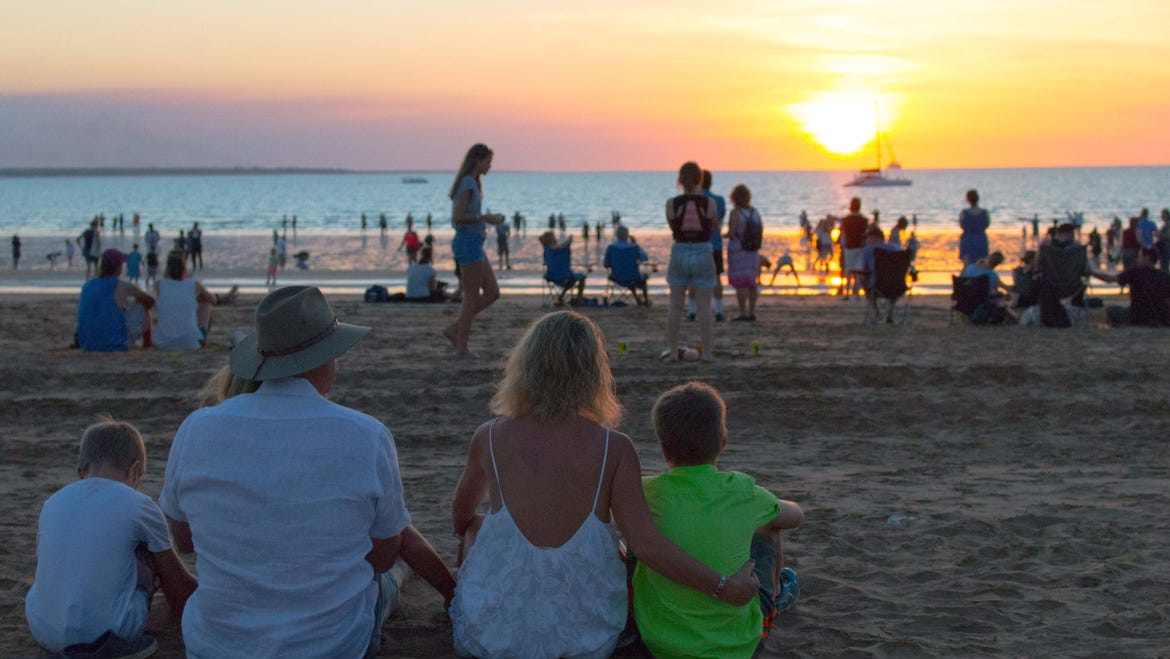 More articles you might like