​Top 10 things to do in Arnhem Land
Experience ancient Aboriginal culture, dramatic landscapes and true Australian wilderness in Arnhem Land, one of the least inhabited regions of the world. Here are 10 things to do in this remote 90,000 square kilometre reserve to Darwin's east.
1. Join in the celebration of the Garma Festival
Visit in August to experience the special Garma Festival, a 4-day celebration of Yolngu culture with the Aboriginal people of north-east Arnhem Land. Experience the local culture and come together with more than 2,000 Aboriginal and non-Aboriginal people who gather at Gulkula, an hour by light plane from Darwin, to share knowledge and culture through music, visual art, storytelling, dance, forums and workshops.
2. Fish for a famous barramundi
Floodplain billabongs, tidal rivers, pristine coastline and vast bluewater— fishing in Arnhem Land is world-renowned for its thriving habitats. Prized sport and reef fish abound here, like giant trevally, queenfish, Spanish mackerel, golden snapper, red emperor, coral trout and sailfish, as well as the famous barramundi. Fishing lodges are dotted in various locations in Arnhem Land, while many fishing charters catering for beginners to experts depart from Darwin or Nhulunbuy.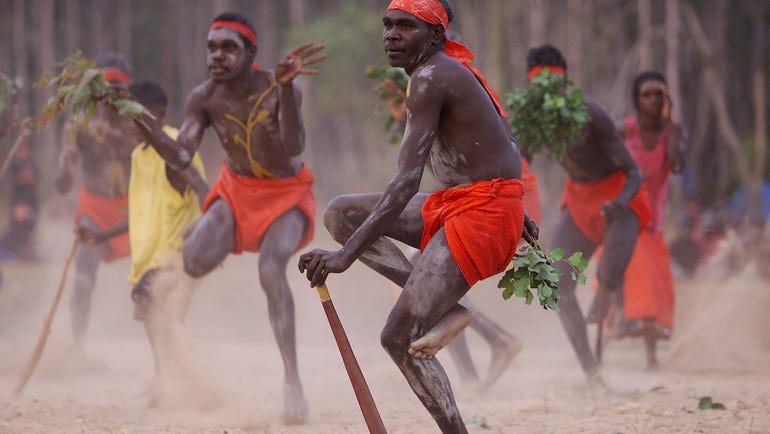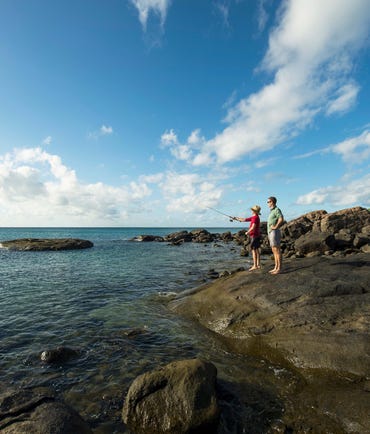 3. Take an eco-retreat
Really get away with a stay at the Bremer Island Banubanu Beach Retreat, near the township of Nhulunbuy. This secluded retreat of deluxe beachfront eco-tents and private cabins is simple and secluded, with a maximum of 16 guests at one time. Join a thrilling fishing charter or one of the retreat's tours where you can catch mud crabs, or learn about local Aboriginal customs, take a four-wheel-drive island tour, bird and turtle watch, explore the island by boat or take a guided walking trail.
4. Join an authentic Aboriginal art experience
Climb to the top of Injalak Hill, a site rich in Aboriginal rock art, on a cultural tour with Injalak Arts and Crafts in Gunbalanya, three hours east of Darwin. Afterwards, see screen printing, works on paper, bark paintings, weavings and didgeridoos at the Injalak Arts and Crafts centre, where artists work on the verandah, grinding their ochre on the ground. Permits are required
5. Visit the art complex at Yirrkala
Wander through the collection of Aboriginal bark paintings, carvings and artefacts at the Buku-Larrnggay Mulka Centre in the community of Yirrkala, 15 minutes from Nhulunbuy. The centre comprises the Yirrkala Art Centre and the Mulka Project, a digital production studio and museum. The museum includes the important original Yirrkala church panels from 1963 and a 1970s collection of works illustrating clan law.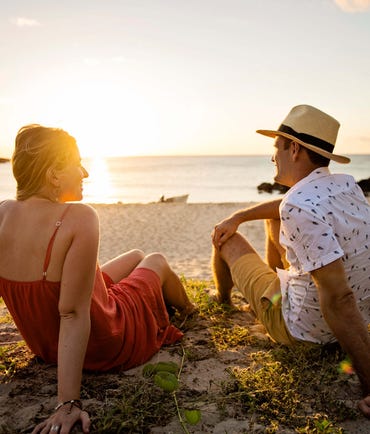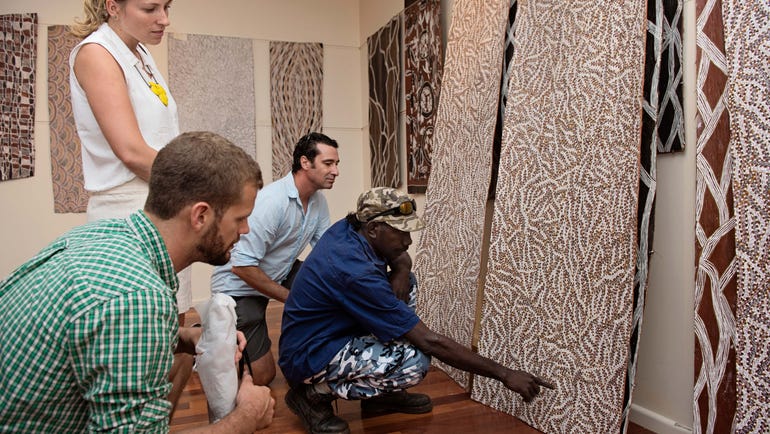 6. Go on safari at Mt Borradaile
Take an adventure with Davidson's Arnhemland Safaris to remote Mt Borradaile, a one-hour flight from Darwin. Guests stay in comfortable safari huts surrounded by natural bush land. By day, explore lily-covered billabongs and lush wetlands, or fish for barramundi in the lodge's private billabong. This area has some of Australia's best Aboriginal rock art, with 50 000-year-old paintings of Aboriginal spirits and life-giving animals like snakes, dugong, barramundi and turtles.
7. Experience the Garig Gunak Barlu National Park
This is a coastal reserve on the Cobourg Peninsula, an hour by charter flight from Darwin. Explore the beaches, sand dunes, coastal grasslands and coral reefs that exist alongside monsoon rainforest, freshwater swamps and tidal flats. Visit the Black Point Culture Centre at the ranger station for an insight into the area's history. The park protects rare animals like the dugong and six species of marine turtle. This park is perfect for bushwalking, birdwatching, fishing and photography. Permits are required.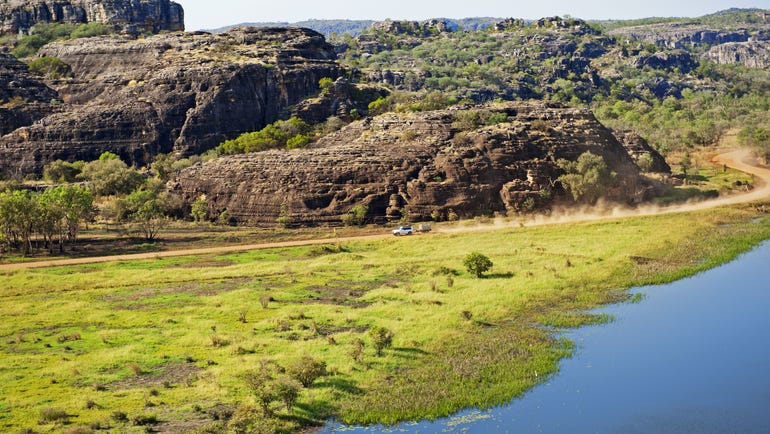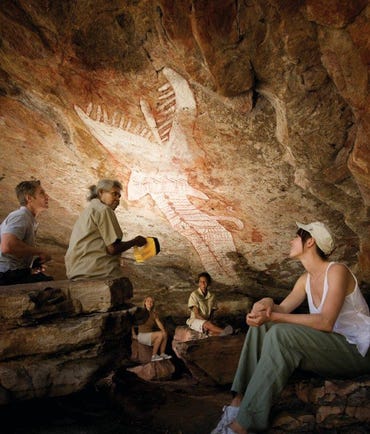 8. Walk through the ruins of Victoria Settlement
Take a short boat ride to Port Essington to explore the ruins of Victoria Settlement, one of two failed British settlements on the Cobourg Peninsula. From 1838, British soldiers spent 11 years establishing the settlement, building houses, a hospital, church and gun emplacement. Isolation and disease saw the end of the settlement, but the ruins are preserved for visitors. Permits are required
9. Explore East Woody Island & Beach
Just a few minutes from the town of Nhulunbuy are the popular coastal areas of Dhamitjinya (East Woody Island) and Galaru (East Woody Beach). The 25m high granite peak of East Woody Island is at the end of East Woody Beach and permanently connected to the mainland. Known for its length and turquoise waters, this pristine beach of white sand is a photographer's dream and the perfect place to enjoy a tropical sunset. Permits are required
10. Choose your own four-wheel-drive adventure
Check out the tour operators in Darwin who specialise in creating bespoke itineraries for individuals and small groups to explore the remote communities and attractions in Arnhem Land. Whether you're interested in bird-watching, hiking, Aboriginal art, fishing or just getting away from it all and experiencing world-class nature and culture – these local legends will be happy to tailor a tour to suit.
More articles you might like