The Romance Guide: Alice Springs
Why Alice Springs is a sublime romantic getaway
What could be more romantic than being whisked away to Australia's beating heart? With its vast red desert, awe-inspiring pink sunsets and sacred landmarks, there's something that draws the soul to Alice Springs. Whether escaping to a private sanctuary with a lover, marvelling at the glittering night sky with your partner, or impressing someone special, Alice Springs welcomes you with open arms.
What to do
Want to really woo your boo? How about gazing at the desert from above in the comfort of your partner's arms? Our pick is Outback Ballooning – a company that's been sending lovers over the outback landscapes of the Red Centre since the 80s. Picture the orange sun rising slowly, kangaroos bounding across the plains below, and, after your ride, enjoy setting your feet down on the earth with a romantic picnic breakfast for 2.
If heights make you both dizzy, why not explore the outback on the 'ship of the desert'? Pyndan Camel Tracks is the only camel tour operator in Alice Springs. The team offers one-hour scenic rides atop a camel – a great excuse to cosy up to your sweetheart while drinking in your surroundings.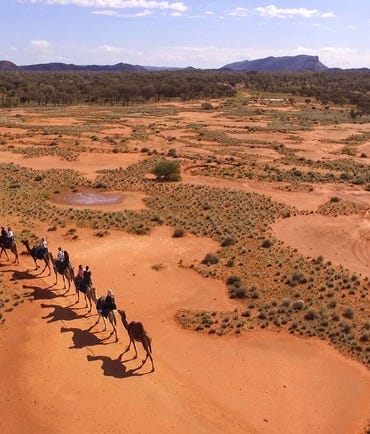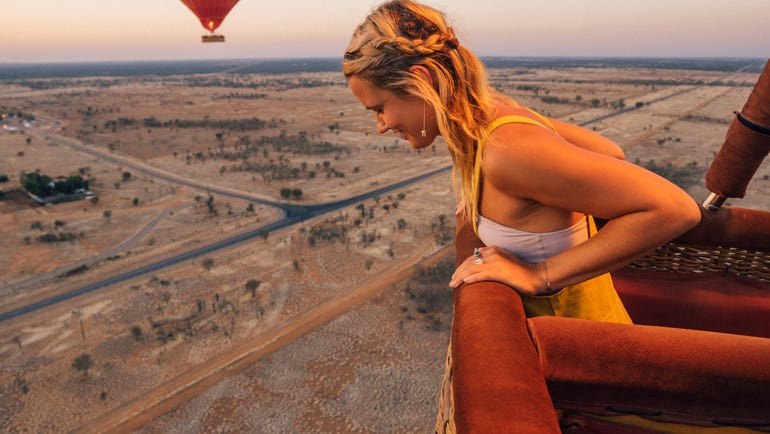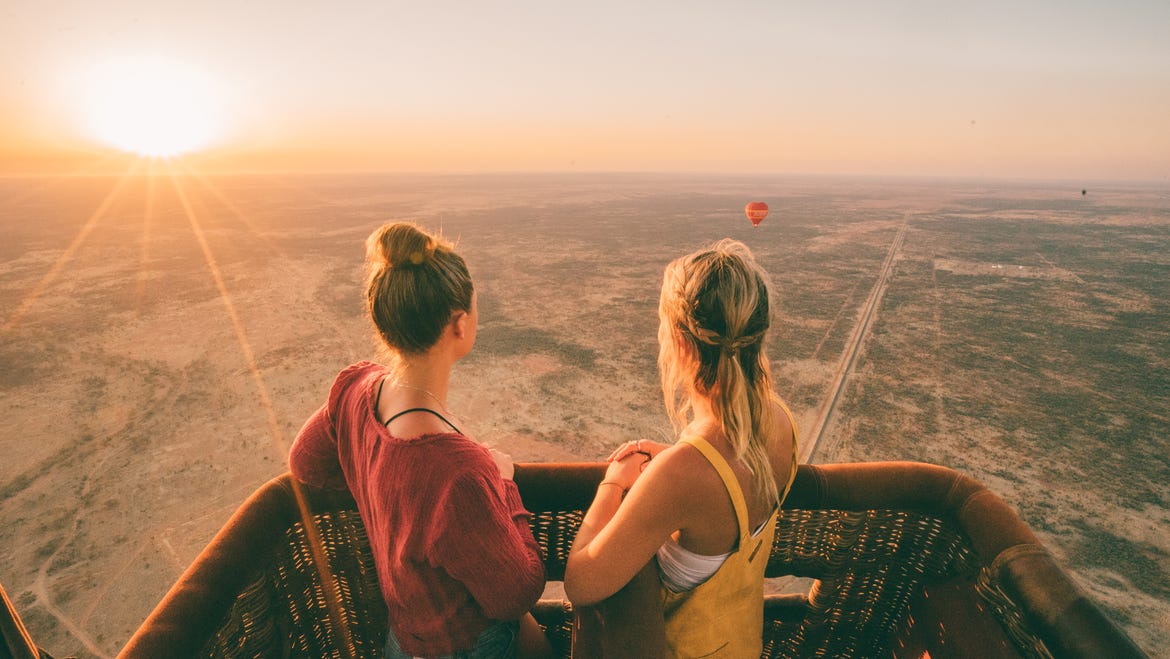 Hire a car to check out the Tjoritja West MacDonnell National Park, known locally as the 'West Macs', which stretch more than 160km across the Red Red Centre. Lace up the boots and spend the morning taking on a section or two of the Larapinta Trail together. In the afternoon, you can cool down in one of many water holes dotted throughout the park, including Ellery Creek, Ormiston Gorge and Redbank Gorge.
A trip to Alice Springs isn't complete without meeting one of Australia's most iconic animals. The Kangaroo Sanctuary team rescues and cares for orphaned kangaroos. Get in touch with your sensitive sides by nursing a cute baby 'roo on a sunset tour.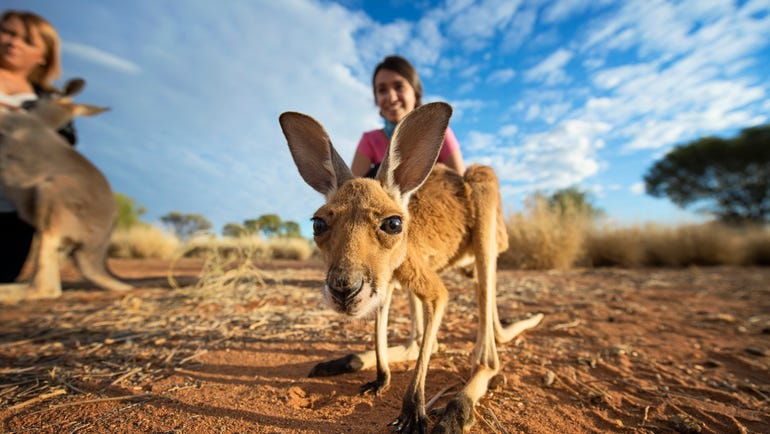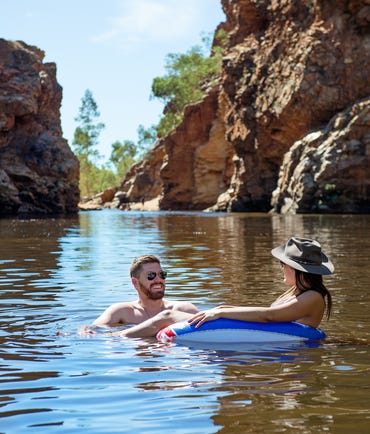 Where to wine & dine
There's something sentimental about cracking open a bottle of fine wine and reflecting on your day over a delectable à la carte meal.
If you're looking for somewhere to impress, DoubleTree by Hilton Alice Springs should be at the top of your list. The hotel has 2 dining options for patrons. The first, Saltbush, is a modern Australian restaurant with rare bush tucker experiences. The second, Hanuman, is an Asian fusion restaurant which takes influences from Sri Lanka, India, Malaysia and Thailand. Crowne Plaza Alice Springs Lasseters' fine dining offering, Tali, is an Australian-come-French restaurant. If you consider yourselves sommeliers-in-training, then you'll be impressed by the wine list.
When you consider bush banquets, seafood may not be your first vision. However, Barra on Todd is a must. It has a generous menu, and its Barramundi dishes are a firm favourite. It's open for breakfast, lunch, and dinner, seven days a week.
For something a little more casual, you can't go wrong with Epilogue Lounge – one of Alice Springs' hippest spots for live music.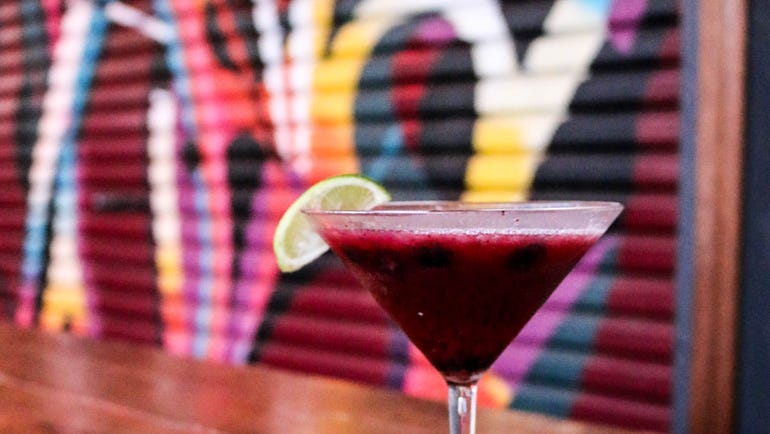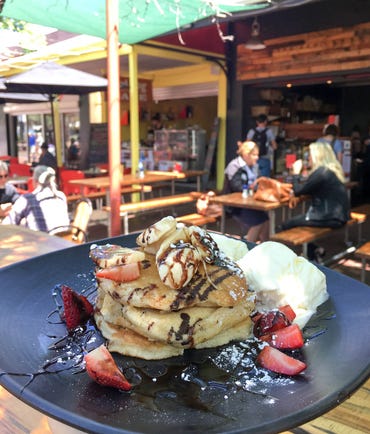 Immerse yourselves in the character of the outback with the Earth Sanctuary's dinner and show, where you'll learn about local Aboriginal culture, ecology and astronomy. Enjoy a glass of bubbly and a 3-course barbecue dinner – all while watching the day turn to night over the East MacDonnell Ranges. This is just the entree when it comes to the many culinary options in Alice Springs. Read about more food and drink locations here.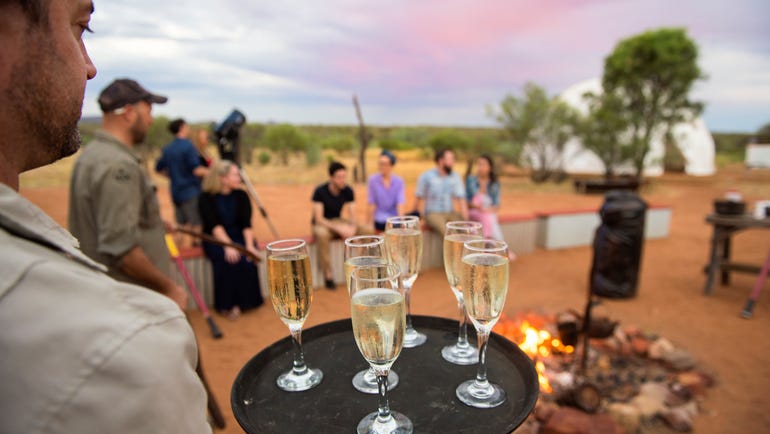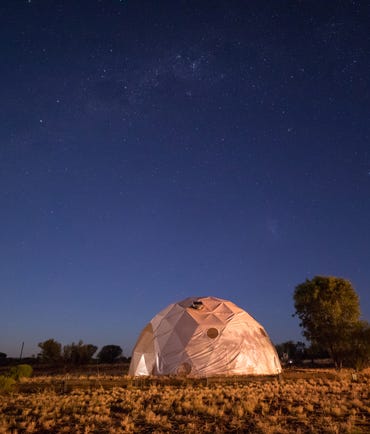 How to relax
After exploring Alice Springs and her backyard, spoil yourselves with a little pampering. If you're staying at Crowne Plaza Lasseters, then Lavish Day Spa is right on site. Feel restored with remedial massages or indulge in a couples' spa package. In the heart of the city, you'll also find the African-inspired Mombasa Day Spa and Hair Lounge where you can relish in moisture-rich body wraps, invigorating scrubs and silky milk baths.
Where to stay
Despite being remote, you've got plenty of choice when it comes to accommodation in Alice Springs.
Do you and your partner seek splendour? The DoubleTree by Hilton, Alice Springs is for the couple that want to feel comfortable in style: think plush guest rooms with mountain views, an 18-hole golf course and an outdoor heated pool.
Is lady luck on your side? The 4.5-star Crowne Plaza Alice Springs Lasseters is the optimal choice for people who love entertainment. With 4 bars and restaurants, a nightclub, a sports theatre, day spa and the international-standard Lasseters Casino, you'll never have a dull moment.
For our nature seekers, we recommend Squeaky Windmill Boutique Tent B&B. These upmarket tents are located just 15km outside of Alice Springs and are close to the Larapinta Trail. But, just because you're camping doesn't mean you can't enjoy touches of opulence. Each tent offers an ensuite, air-conditioning, comfy bed, fluffy robes and views, views, views. Picture sitting on your deck, glass of red wine in hand, watching the sun disappear. Simply idyllic.
For more ideas on where to stay, check out our ultimate guide.
The allure of Alice Springs
Alice Springs is a dazzling place to visit; everywhere you look is full of beauty, grace and adventure. Whether you're celebrating your anniversary or honeymoon, or simply revelling in a romantic trip away, your stay in Alice Springs will bring you closer to nature and each other.
Altri articoli che potrebbero interessarti