During World War II, Gorrie Airfield became the largest aircraft service and repair base in the Territory. The Airfield was named after Flying Officer Peter Gorrie, who was flying one of four Hudson bombers shot down over what is now called Sulawesi in January 1942.
The necessity to build Gorrie can be attributed in part to the decision made in the 1920s to terminate the North Australia Railway at Birdum when the Daly Waters Aerodrome was left isolated from rail facilities. Over 6,000 service personnel were assigned to Gorrie at the peak of operations in late 1943.
Recreational facilities included an open-air picture theatre with a seating capacity for 2,000, a boxing ring, four tennis courts and football and cricket fields. An officers' and a sergeants' mess opened for business during mid-1943, and in November the Airmen's Recreation Hall was opened, the occasion being marked by a 'mixed dance'.
Originally formed in Melbourne in September 1942 as No.7 Airframe Repair Depot, the first detachment of the newly designated No.14 Aircraft Repair Depot arrived at Gorrie Airfield in November of that year. No.14 ARD was responsible for the overhaul and maintenance of a wide variety of RAAF combat aircraft including Hudsons, Beauforts, Mitchells, Spitfires, Dakotas, Lightnings, Mosquitos, Beaufighters, Vengeances and Liberators. The unit also provided engineering and servicing facilities for all types of RAAF vehicles and ground equipment.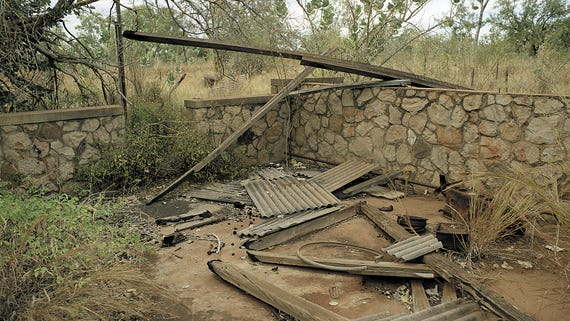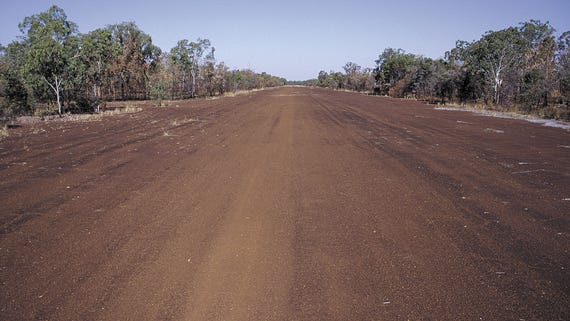 When peace was declared on 15 August 1945 every man was issued with a bottle of beer. The unit left for Darwin during October 1945 and all remaining machinery and equipment was later sent to Pearce RAAF Station in Western Australia.
A huge bulk stores depot was established at Gorrie for the warehousing of stores prior to their issue to units throughout the North Western Area. Initially formed at Daly Waters, No.9 Stores Depot moved to a site on the North-South Road opposite Gorrie Airfield in December 1942. By early 1943 many Sidney Williams huts had been erected. A railway siding was installed at the depot in 1943 and two huge igloo hangars were constructed alongside as bulk store warehouses.
By mid-1944 No.9 Stores Depot commenced moving to a new base at Winnellie near Darwin and during October of that year the stores depot at Gorrie was closed. The two large igloo hangars were used briefly by transport units and were subsequently dismantled. Only the concrete floor slabs remain as evidence of their size.
Continuez votre navigation
D'autres articles qui pourraient vous intéresser