Top End Local's Tips : A Darwin Weekend in the Dry
Unlike other Australian capital cities, Darwin doesn't experience four seasons. In the Top End, there's just two: a tropical summer season and a dry season. If clear blue skies, pleasant days and cool nights are in your taste, then Darwin is for you.
The far-reaching appeal of Darwin's dry season – May through October – makes planning a weekend trip especially tough. So, we've pitched in to help you separate the everyday from the must-do.
Friday: Immerse yourself in Darwin's history
Kick off your long weekend with a visit to the Royal Flying Doctor Service (RFDS) Darwin Tourist Facility. It might not seem the obvious choice, but it's a fascinating destination that captures the experience of when WWII came to Darwin's shores in 1942.
The facility is interactive – a virtual reality simulation of the Japanese bombings of Darwin is truly unbelievable, so too is a life-size hologram of RFDS Founder, John Flynn. Be sure to stop by and learn a thing or two, have your expectations surpassed, and climb aboard a decommissioned RFDS plane.
Eat lunch, Darwin style
After exploring Darwin's piece of history, why not head to lunch at Frying Nemo? While the name might incite fear in Pixar fans of all ages, the friendly staff will have you settled in no time. You'll find this casual haunt tucked away on Tipperary Waters Marina – a welcome escape from the hustle and bustle of Mitchell Street.
Frying Nemo is the go-to joint for wild-caught saltwater fish and seafood sourced from Darwin's unspoiled waters. It also won 'Best Fish and Chips' in Australia in 2017.
Picnic & chill
As dusk rolls in, Darwin becomes a hive of activity. Get amongst the action at local institution, Deckchair Cinema. Much like the rest of Darwin in the dry season, Deckchair Cinema is a local haven for entertainment and socialising.
Darwin is often used in conjunction with expressions like 'the great outdoors' and 'laid back lifestyle,' so an outdoor deckchair cinema makes sense. Refreshingly, you can bring your own food along to enjoy with the film. We suggest teeing-up a picnic through Pony + Sid Catering Co. Pony + Sid's picnic sets include basket hire, eco plates, cutlery, and napkins. The real beauty is inside the basket – with king prawns, pesto orecchiette, and feta sausage rolls to choose from.
Take note, bringing your own alcohol to Deckchair Cinema isn't permitted, but there's a fully licensed kiosk on site. Oh, and watch out for the plucky possums – they will likely want to try your picnic for themselves.
Saturday: Laksa for breakfast – The Darwin diet
Start your Saturday morning with a visit to Parap Markets – a weekly ritual for Darwin locals. Australia's tropical city straddles the line between doorway to Asia and gateway to the outback, with Parap Markets celebrating the former in all its glory.
Darwin's cultural landscape has been influenced by its Asian population for over five generations, since the gold rushes of the 1870s. This influence is woven into the rich tapestry of Darwin life and its Parap Markets.
Laksa probably isn't your usual go-to for breakie, but it's a hot favourite among locals. Even when it's bucketing down with rain, the queue for Mary's Laksa snakes its way around the market.
An evening on the water
If the stars align on your visit, then it's time to embrace Darwin's strong natural beauty and board a fast boat bound for Bare Sand Island. On days especially picked around the lunar cycle, Sea Darwin Turtle Tracks whisks guests away to encounter nesting Flatback and Olive Ridley turtles.
The enjoyable 1.5-hour boat trip will have you convinced you're on the set of a David Attenborough documentary. As the sun sets on Bare Sand Island, the sky transforms into a painterly masterpiece that ranges from mauve, to peach, through to luminous orange.
But, ultimately, you're there for the turtles. On a guided walk you can witness egg laying and nesting. And, if you're really lucky, you might even catch a glimpse of hatchlings making their passage from their nest to the sea. You won't go hungry either, with dinner and a complimentary drink provided.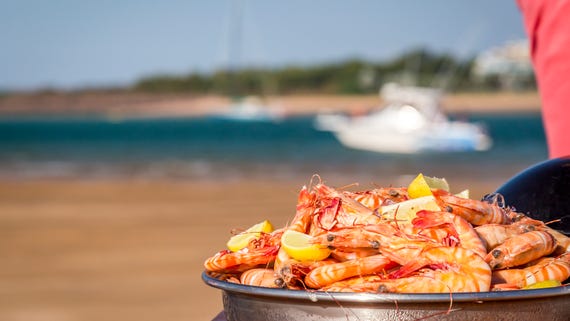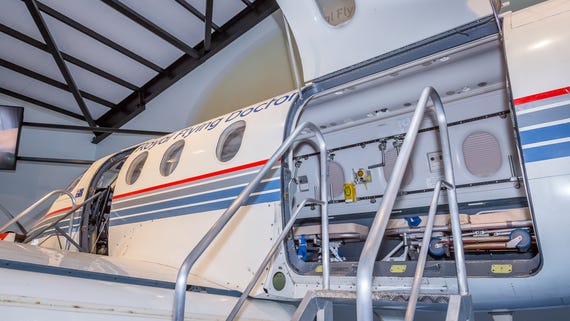 Sunday: A stroll through the tropics
A Sunday morning isn't complete without a stroll through the tropical orchids, bromeliads and other exotic plants at George Brown Botanic Gardens. The gardens are a place where you can take a break under a canopy of rainforest trees and tall palms, while only two kilometres from the heart of the city.
Refuel with something to eat at Eva's Café while you're there. The granola and fresh fruit is the perfect accompaniment to the outdoor setting of the gardens.
A little bit of culture
Within the same cultural precinct of the gardens, you'll also find your next destination – The Museum and Art Gallery of the Northern Territory (MAGNT). A small but well-formed space, the displays vary from poignant Aboriginal art and history to an exhibition on Cyclone Tracy, which devastated Darwin in 1974. A few hours spent at the MAGNT is a good introduction to Territory life.
A cruise to remember
By Sunday evening, you're probably ready to relax and recollect your thoughts from the last two days in Darwin. A Cape Adieu Sunset Dinner Cruise on Darwin Harbour is just the ticket.
You know you're onto a good thing when the menu is dominated by the daily catch. Whether it be Jewfish, Mackerel or King Threadfin Salmon, you won't be disappointed. There's no blaring music or flashiness with this cruise. Instead, you'll be aboard a traditional fishing ketch at low speed along Darwin Harbour, with the sun setting behind you.
Many visitors to Darwin are surprised by what they find. After your weekend taster of local life, you'll no doubt be booking that next trip – this time for the tropical summer.
The Darwin Festival
Travelling in August? Be sure to enquire about the events at Darwin Festival.