Top 10 swimming spots in the Northern Territory
The Northern Territory has more than its fair share of pristine waterholes – swim under one of the majestic waterfalls in the Top End or soak up the sun on a spectacular inland beach in the Red Centre.
With so many options, choosing the Northern Territory's top ten best swimming locations is a challenge. The NT is dotted with gorges, lagoons, waterfalls, thermal springs and canyons within reach by car or on a day tour from Darwin or Alice Springs.
Here are the top ten to explore.
1. Florence Falls, Litchfield National Park
Follow the stairway leading down through tropical rainforest to a massive pool at Florence Falls, where you can swim under a breathtaking waterfall.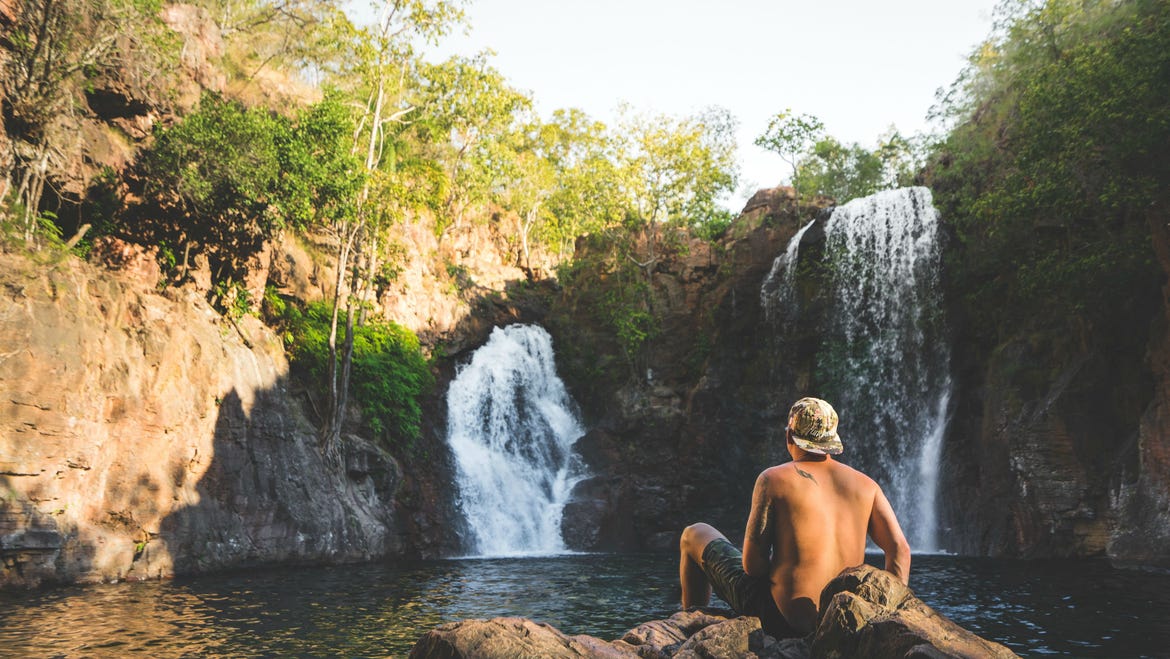 2. Buley Rockhole, Litchfield National Park
A series of cascading waterfalls – relax on one of the rock shelves or launch into a deeper pool to enjoy a natural spa at Buley Rockhole.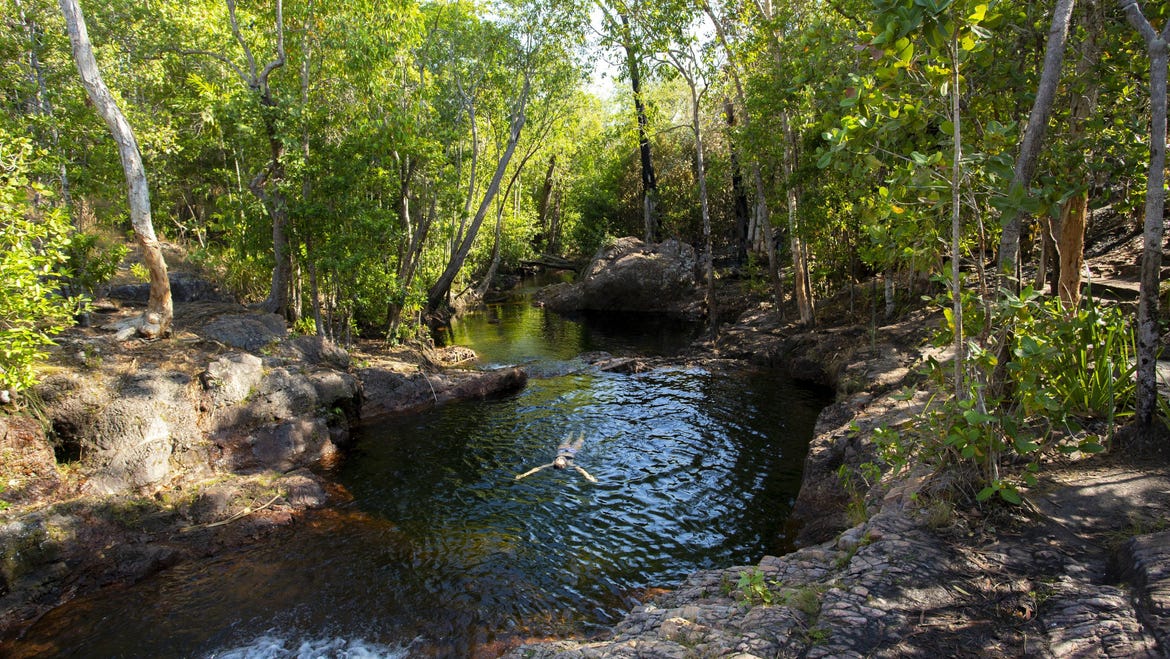 3. Maguk, Kakadu National Park
Well worth the hike over the riverbed. It's easy to swim and sit all day around the edges of the natural pool and admire the view of the waterfall fanning over the ferns and into the water below.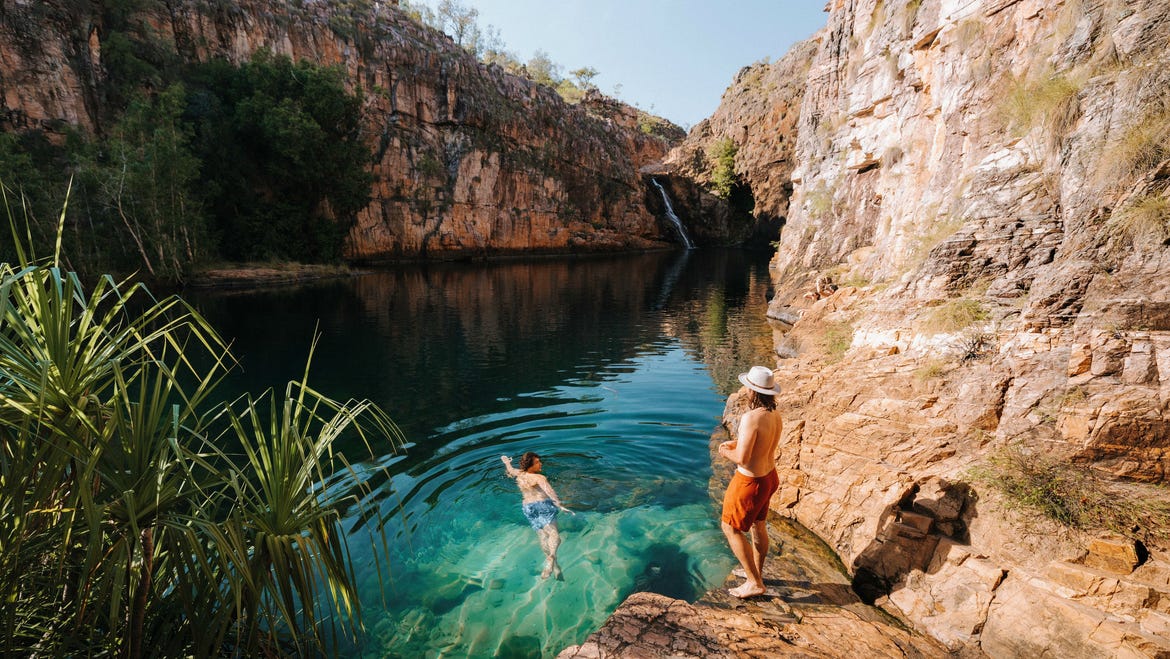 4. Ellery Creek Big Hole, West MacDonnell Ranges
Enjoy a picnic on the sandy beach and look up towards the top of the cliffs. Plunge into the cool water for an invigorating swim at this natural waterhole near Alice Springs.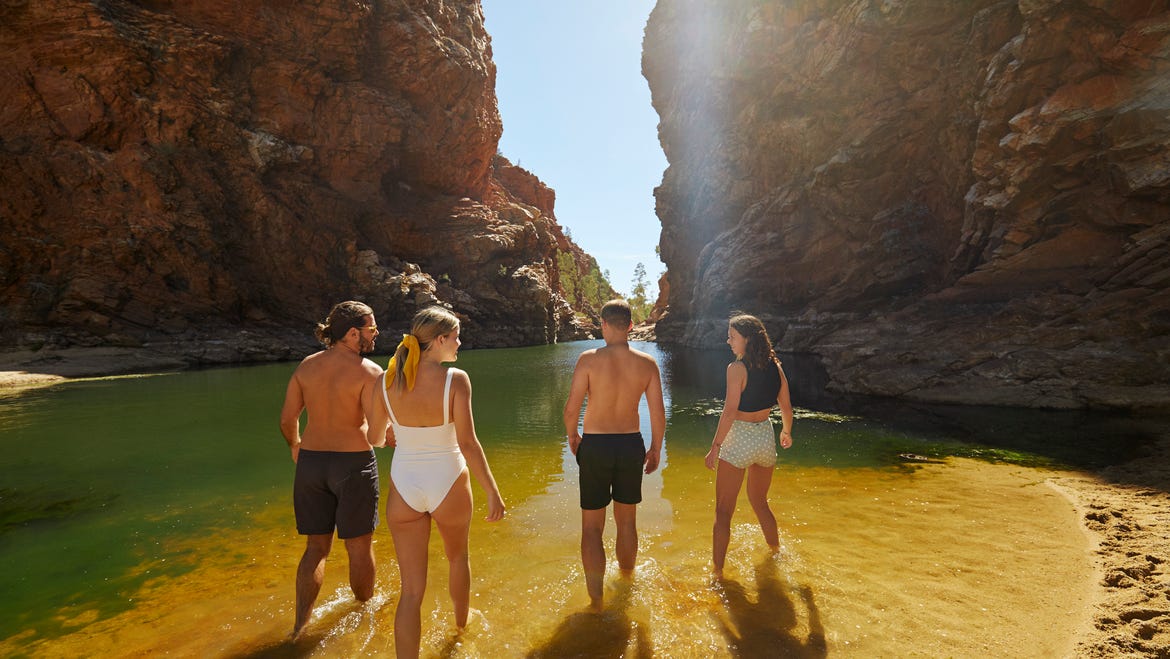 5. Redbank Gorge, West MacDonnell Ranges
Swim or float through the gorge to take in the view of the towering cliffs or relax under a gum tree along the sandy bank of Redbank Gorge.
6. Darwin Waterfront
With easy access, embrace Darwin's endless summer with a splash in the waterfront's beach lagoon and wave pool.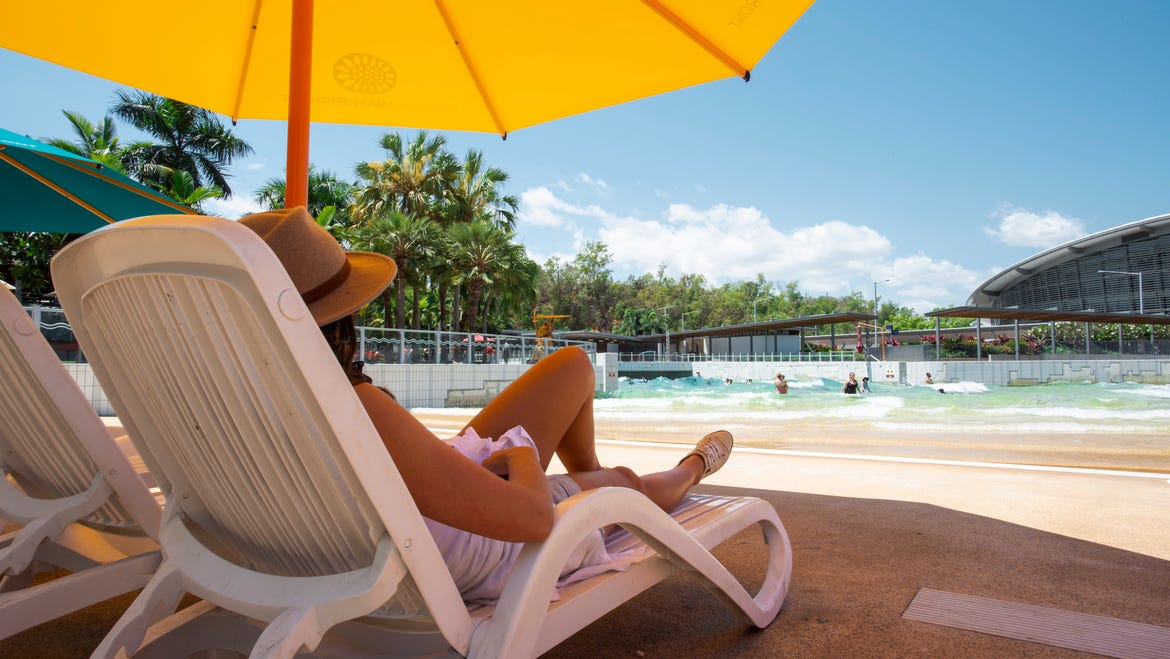 7. Bitter Springs, Katherine region
The warm, crystalline waters of the natural thermal pool will soothe aches and pains after a long day on the road.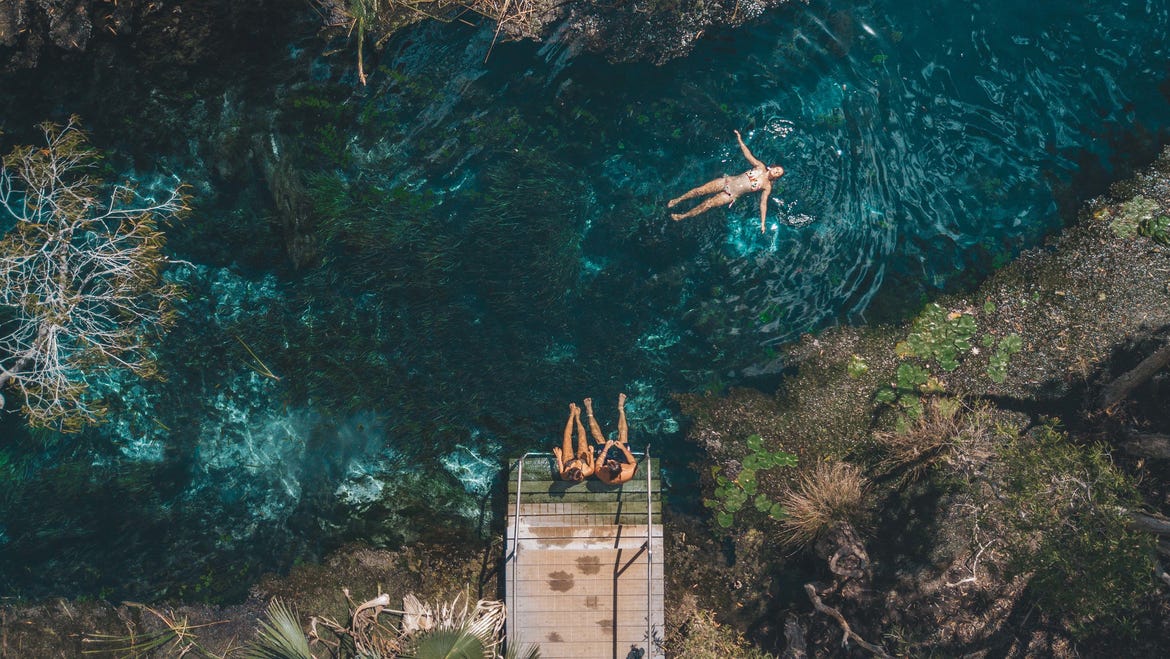 8. Ormiston Gorge, West MacDonnell Ranges
Swim away the heat of the day in cool waters surrounded by rugged scenery of the Outback.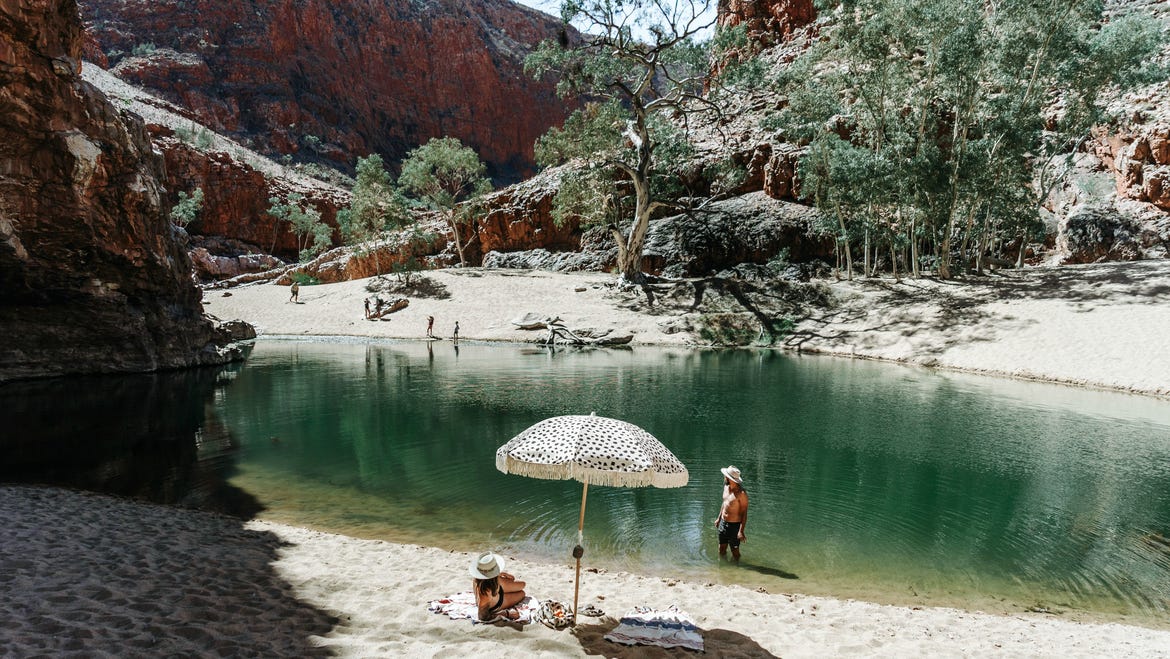 9. Leilyn/Edith Falls, Katherine region
Located in Nitmiluk National Park, enjoy a dip in the natural pool fringed with pandanus plants at the base of a brilliant waterfall.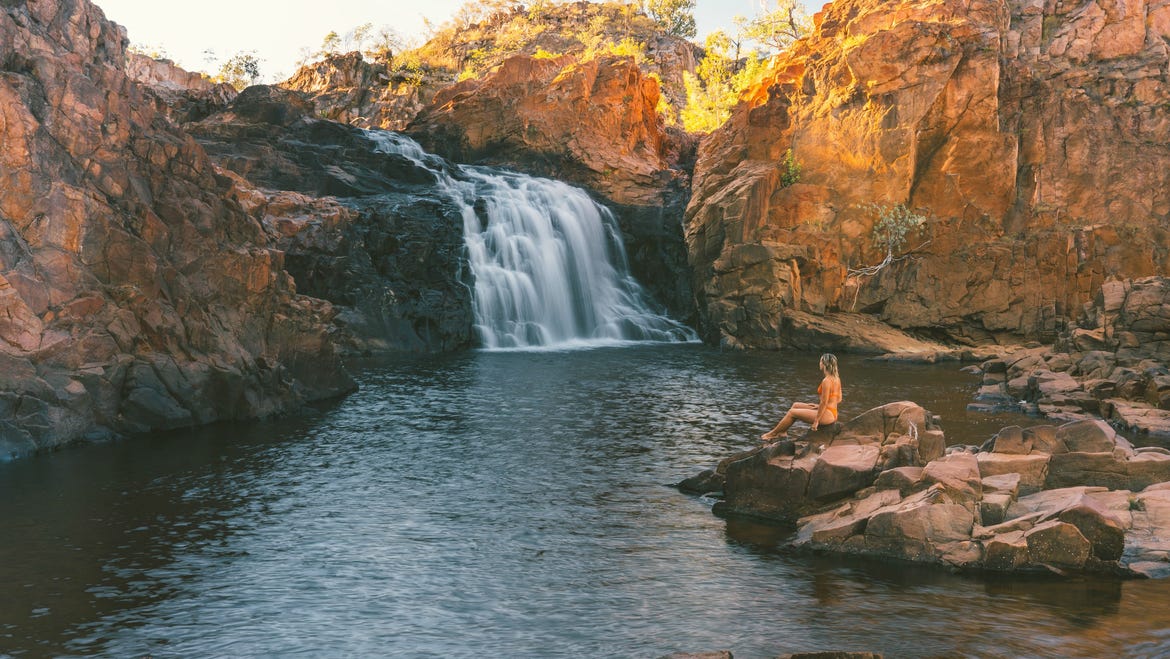 10. Katherine Hot Springs
Make the most of your trip to Katherine with a dip in the emerald pools of Katherine Hot Springs– perfect for a picnic and swim.