5 travel tips for responsible travel on Country in the NT
Plan a trip to the Northern Territory where the cultural significance of the places and people is deeper than you could ever imagine.
The Northern Territory welcomes visitors from all paths of life to join and discover its cultural stories. Venture out to jaw-dropping terrains, listen to how these places came to be in knowledge shared over thousands of generations and taste delicacies gathered for many millennia.
Before you arrive, it's important for all travellers to be knowledgeable about how to visit in a way that is responsible. This guide is the first step in learning ways to be respectful when visiting Country which will allow you to connect deeper with Aboriginal cultures in the Northern Territory during your stay.
1. Expect the traditions & cultures to change depending on where you go
Did you know there are more than 100 different Aboriginal languages spoken in the NT? Consider the area where you are visiting.
Is the place you're visiting Aboriginal-owned land?
Are you visiting a national park?
Are you travelling with a tour guide?
This will determine where you go for planning information. Do your research in advance so that you can properly plan your trip and spend more time enjoying your experience when you are here.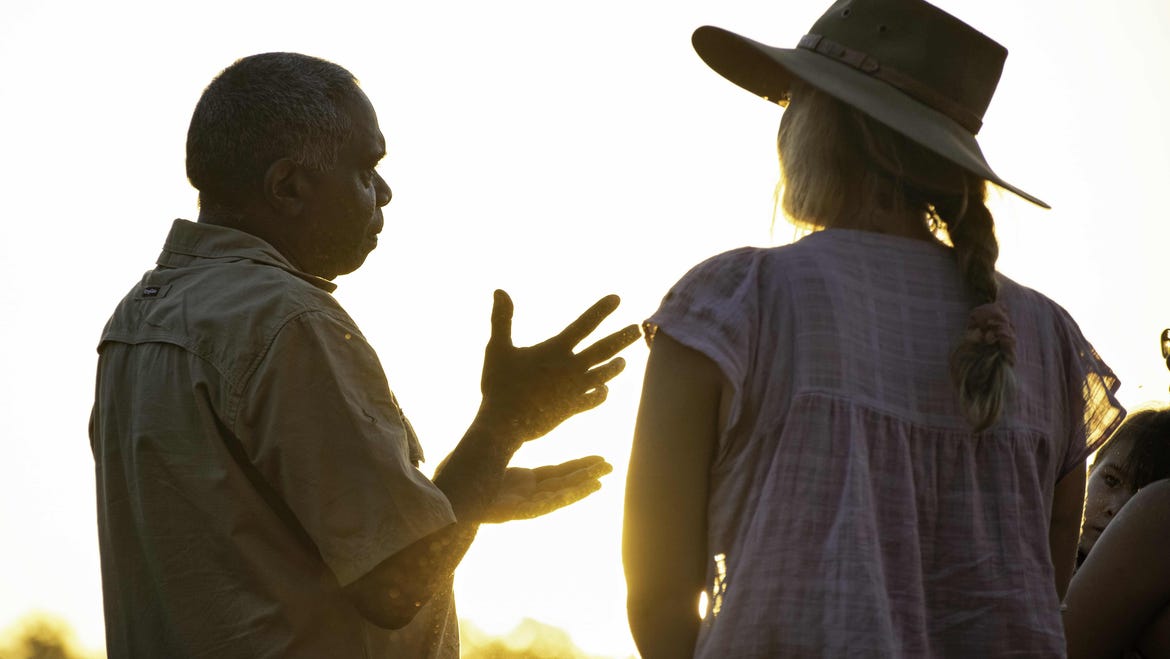 2. Support local & discover more with a guide
Packaged tours are a great way to ensure your visitor permits are arranged before you arrive. Booking day trips or multi-night tours allow you to connect locally and discover more with an experienced guide. From the Top End to the Red Centre, the Northern Territory has a wide range of Aboriginal cultural experiences on offer. Enjoy peaceful and ancient waterfalls with guided walks, try bush tucker whilst browsing Aboriginal art or spot crocodiles and birdlife on a sunset cruise.

There are a wide range of tours available for all sorts of travellers, everything from bush food, and guided walks, to rock art, and more. Check out these Top End and Red Centre Aboriginal Cultural Guides to discover what you can do with 7 days in the NT.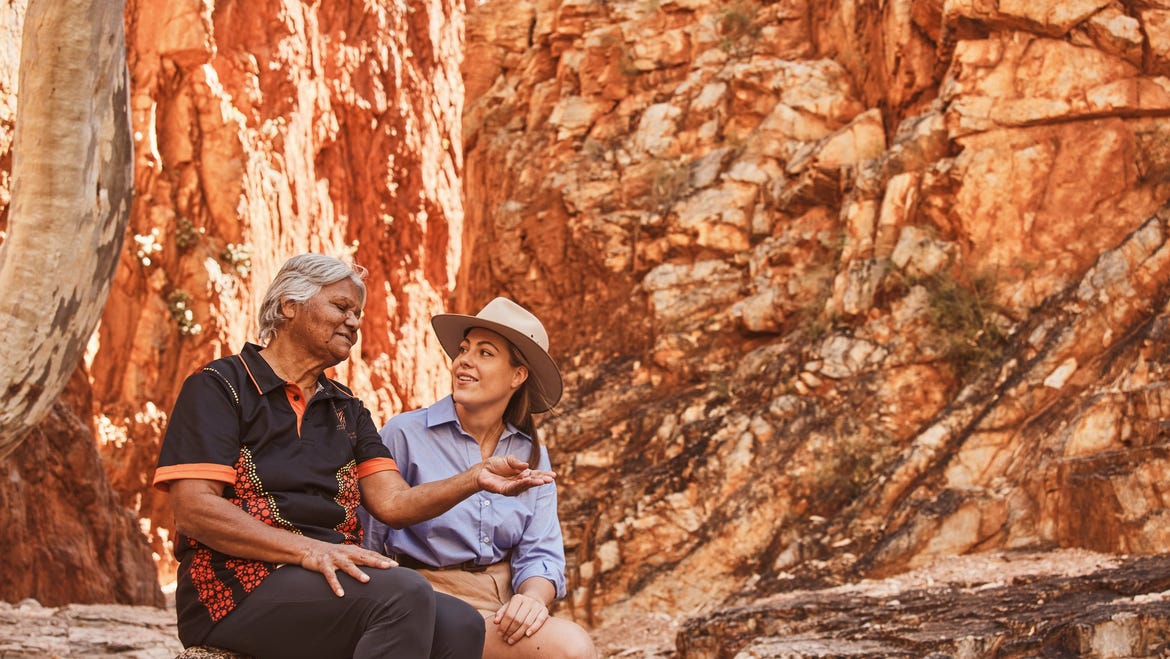 3. Check for visitor permit requirements
When considering travelling outside the major towns, please check whether visitor permits are required with the relevant Aboriginal land council. Plan ahead – some permits can take at least 10 days to process, while other permits can be completed quickly and easily online. Please be mindful that at times, due to sorry business - the traditional mourning period for Aboriginal peoples - or for other cultural reasons, areas may be temporarily closed. We ask that you respect the wishes of the Traditional Owners and only visit designated areas you have permission to enter.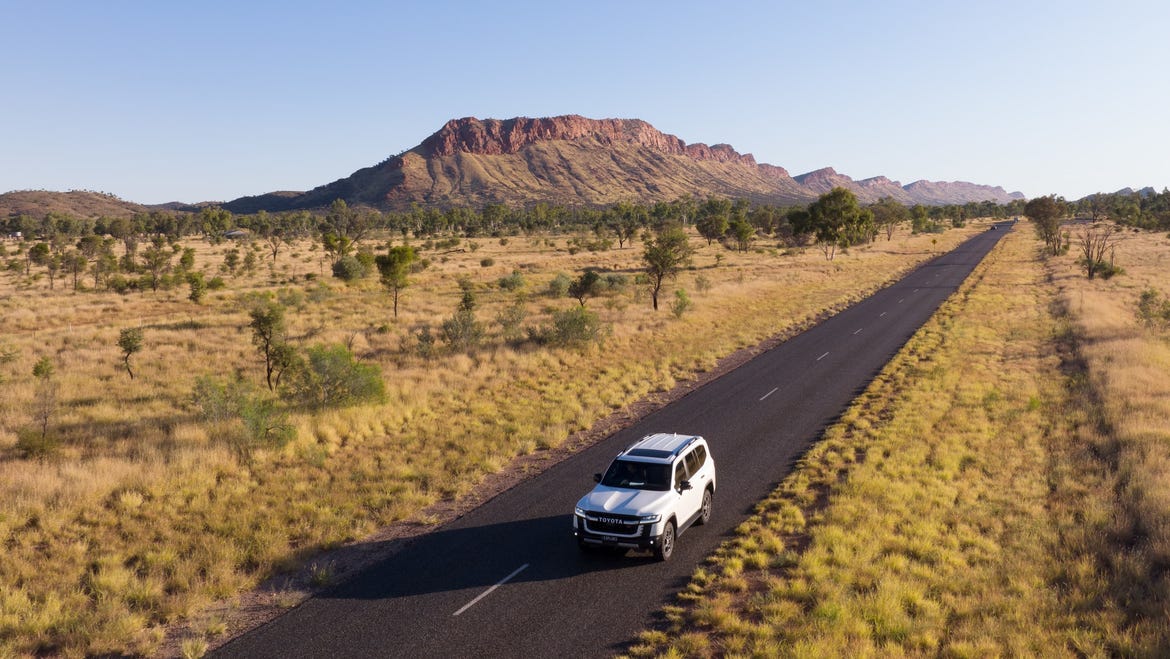 4. Always seek permission before picking up your camera
It's important to show respect when meeting Aboriginal people and taking part in cultural activities by seeking permission before taking any photos or filming – even if you're on a tour. When visiting rock art sites, look for signage to check whether you can capture images of the works you're viewing. There are some rock art sites where Traditional Owners do not give permission to capture photos or videos in sacred areas, so it's best to check first just in case.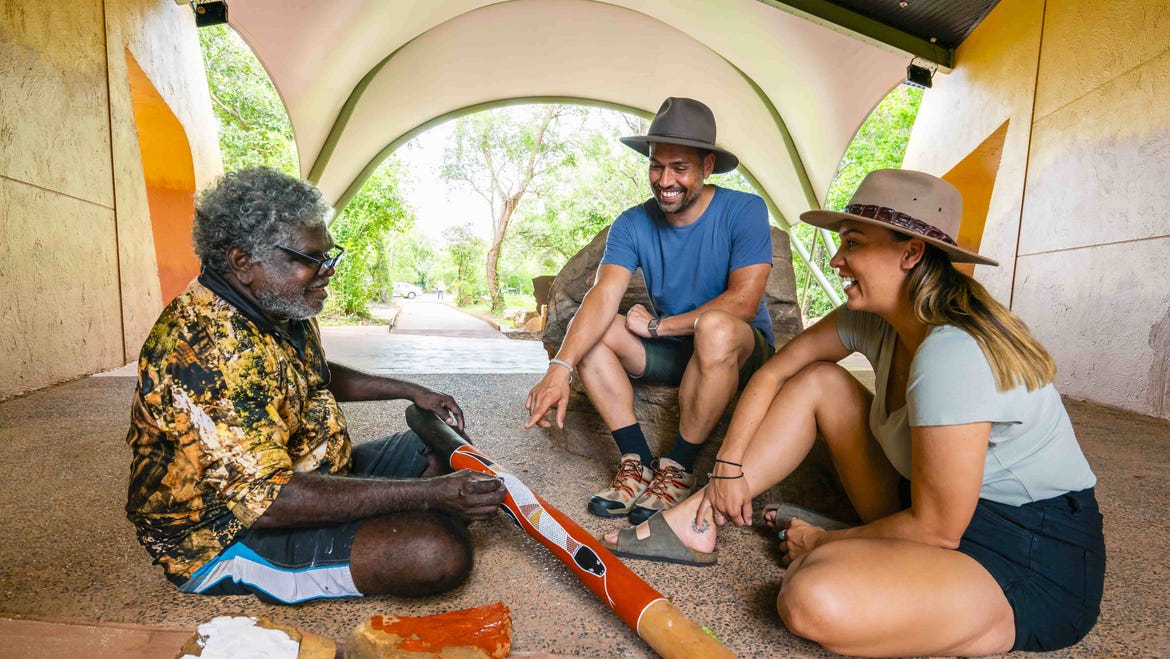 5. Come prepared & enjoy the connection to Country
Aboriginal cultures are diverse with unique artistry, stories and languages across the Territory. We ask that you always show respect for the people and lands you are visiting by leaving things as you found them.
Come prepared, be a responsible traveller and be respectful to the people you visit on Country so it's here for future generations.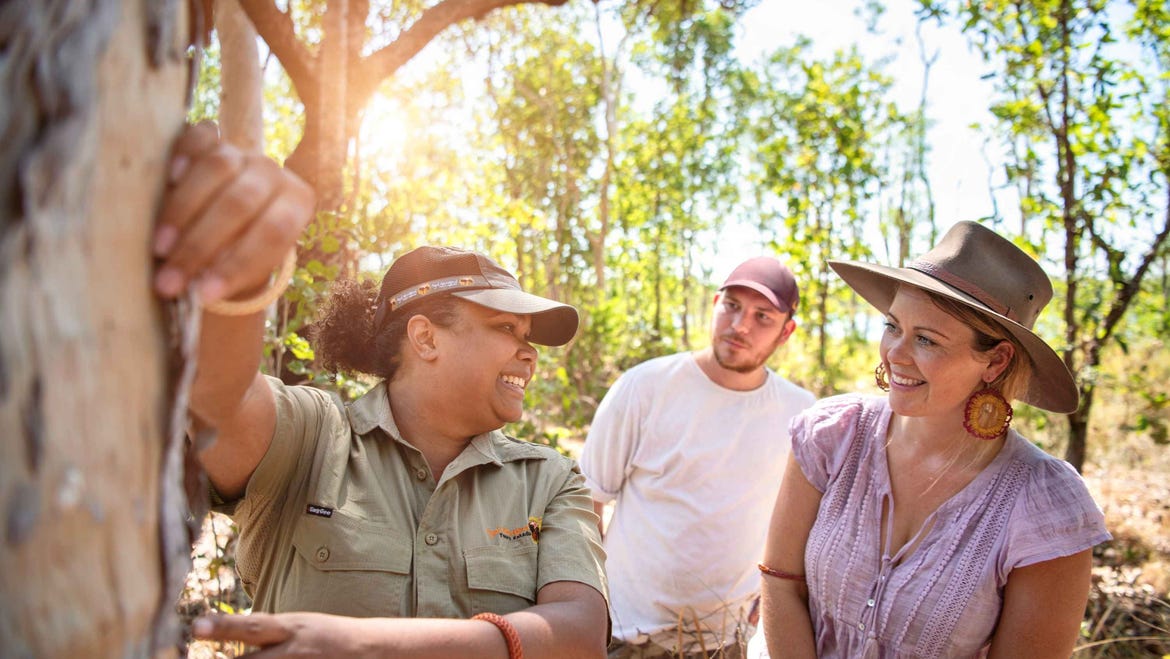 You now have the starting knowledge to fully immerse yourself in the land, the culture and the stories the NT has on offer.
Hear traditional stories first-hand, wander down ancient pathways, and connect with nature. Open your mind, body and spirit to the sacred history and cultures of the Northern Territory.
More articles you might like