The defence build-up in Darwin had begun in earnest in the 1920s and gathered momentum when Japan became increasing aggressive. By the late 1930s, Darwin was one of Australia's fast-growing regional towns; workers arrived in the hundreds to construct new defence facilities.
With a worsening international situation, the small peninsula that made up the town of Darwin bristled with anti-aircraft guns; at East Point, 6-inch gun batteries pointed north across the Arafura Sea, the Anti-Aircraft Battery stood in Fannie Bay, and the Quarantine Anti-Aircraft Battery stood at East Arm. Two aerodromes, including RAAF Station Darwin, were established as bases for RAAF and US fighter aircraft; and a steel boom net stretched 6km across Darwin Harbour to deter hostile ships and submarines.
By January 1942, over 13,000 service personnel were located at camps along the northern section of the Stuart Highway. Camps were established beside the road with an influx of units mostly Army in April and May 1942. By the end of the year, 26 units were camped along the Highway mainly on the eastern side between the 39-mile and 55-mile pegs. Jim Gaten was a leading hand carpenter with the Allied Works Council, responsible for constructing many of the camps along the highway and at airstrips in the Top End. Jim gives an insight into the kind of structures built to accommodate the thousands of service personnel.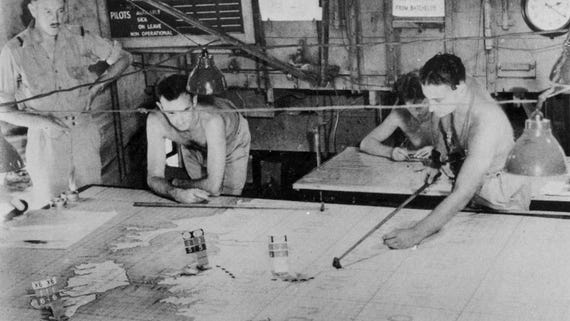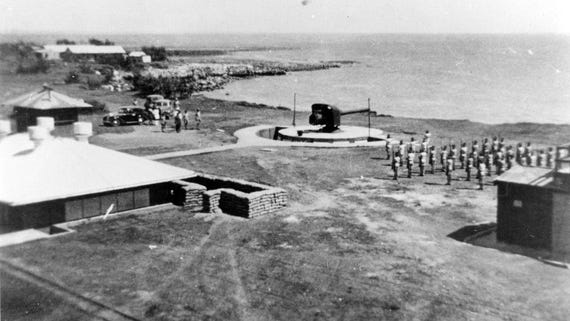 By February 1942 there were around 13,000 military personnel in Darwin. Nearly half the civilian population of around 5,000 had been evacuated.
The first raids on Darwin prompted a dramatic expansion of the military presence in the Territory. The No.5 Fighter Sector Operations Room was formed on 25 February 1942 to coordinate aerial defences across Northern Australia, and the RAAF Explosive Storage Area and The Frances Bay Naval Ordance Depot were built to store explosives. By 1944, twenty structures had been build including above-ground and underground magazines and huts. The surviving stores are entered in the Northern Territory Heritage Register.
Britain's Singapore Strategy saw Darwin developed as a strategic fuel supply base. The Esplanade and Doctors Gully Oil Tanks and a pump-house were constructed along Darwin's foreshore, along with oil tanks at Stokes Hill and a series of Oil Storage Tunnels under Darwin.
The Territory's tropical capital still holds the indelible marks of its courageous wartime history. The relics and sites remain, a silent testament to the courage of those who defended Australia all those years ago.
More articles you might like