A part of military life has always been to complain about the food, and troops in the Territory during the pre-war years had to put up with very poor rations, some dating to World War I.
With an increasing military population in the Territory from the mid-1930s it soon became obvious that the food on offer was of little value in maintaining fitness and morale. Fresh fruit and vegetables from 'down south' rarely arrived in an edible condition. In late 1939 the Army began purchasing fruit and vegetables from local producers at Adelaide River, Katherine and Daly River. Of these, Edwin Verburg, A E Risdale and Bert Nixon were the main contractors, however they were unable to maintain the supply to a growing military garrison.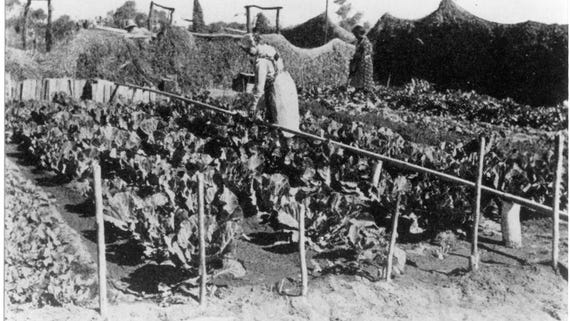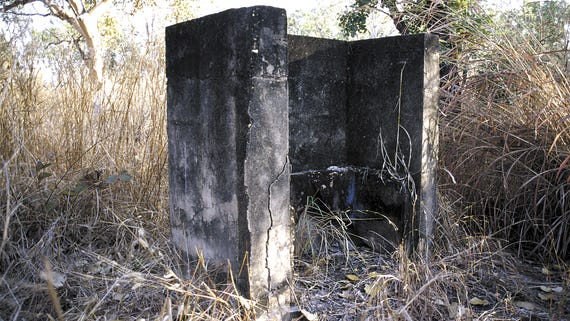 In response an Army farms program was proposed, with the main centre at Adelaide River. Purchase of 50 hectares, as a farm and rest camp facility, was approved by the government, and the Commandant of No.7 Military District, Lieutenant-Colonel H.C.H. Robertson, acquired the plots at Adelaide River in late 1940. Three months later the farm was producing beans, cucumbers and melons. Adelaide River was followed by Army farms scattered through the Territory along the North-South Road. They included farms at Coomalie Creek, Elliott Staging Camp, Hayes Creek, Katherine, Wycliffe Well Army Farm and Spinifex Bore. The Hese family at Ti Tree Store also grew vegetables and provided the Army with produce, while vegetables were also grown at the Mataranka and Elliott army camps. In addition to these supplies, most military camps established their own gardens to supplement basic food rations.
The most successful Army farm was at Adelaide River. By 1942 it had produced 73 tonnes of produce, including tomatoes, cabbage, bananas, mangos and papaya. This production was stepped up to cater for an ever-increasing military population and by 1944 the farms were producing 1.7 million kilograms of fruit and vegetables from about 150 hectares under cultivation. Some 42,000-dozen eggs, as well as pork, poultry and honey were also produced and enough food was made available to feed around 55,000 personnel. There is no firm figure for the number of personnel who served in the Territory, though it has been suggested that it might be in the order of one million.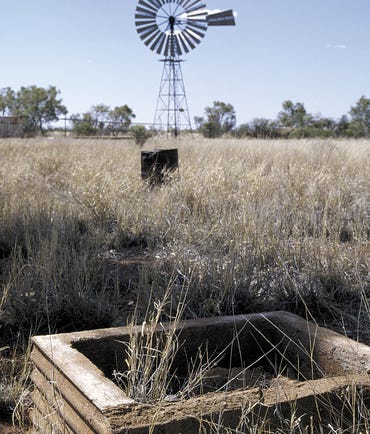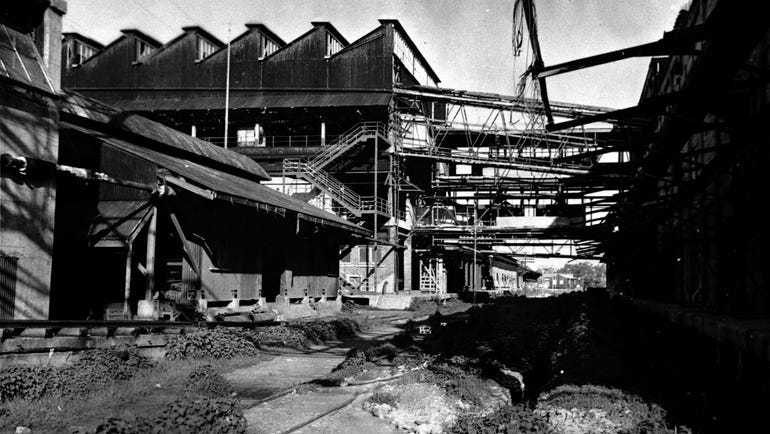 After the first Japanese raids on the Top End in 1942 the Army was made responsible for supplying meat for all three services across the Territory. The Army placed contracts with suppliers at Pine Creek, Mataranka and the North Australian Meat Company at Manbulloo Station. Construction of the abattoir and freezing chambers began in March 1942, by 1944 some 700 head of cattle a week were being processed and dispatched to units up and down the track.
Newcastle Waters played a vital role in feeding the Army by providing supplies to surrounding pastoral stations and drovers who brought cattle across the Territory; livestock that was vital for feeding the military and civilian population. One drover in 1942 remembered Japanese reconnaissance aircraft flying above them and his later words reflect the widespread fear of imminent invasion.
The Army farms gave lie to the contention that the Territory was unsuitable for agriculture, demonstrating that with enough resources, capital and effort the land was going to be productive.
More articles you might like