Unforgettable experiences in Darwin: The capital's creative culture
If there's one thing you should do in 2020, put the unforgettable Darwin on your bucket list, her experiences and culture will surprise and delight you.
It's easy to forget that Darwin, the Northern Territory's creative capital, is more than just a gateway to Kakadu, Katherine and Litchfield National Park. Darwin isa hive of creativity situated on the Timor Sea, just a 4-hour flight from Australia's Eastern Seaboard.
Augmented reality graffiti tour
A new augmented reality experience takes Darwin's street art off the walls and into the world with floating giant turtles and bouncing jellyfish. As part of the Darwin Street Art Festival 2019, murals painted by renowned local and interstate artists have been given a technological makeover using augmented reality. The incredible outdoor experience takes 2D artworks into 3D animations using a smartphone app.
As you walk the vibrant streets of Darwin, make sure you look up to the multi-storey murals that now adorn the once uninteresting buildings. These amazing public art displays create an unforgettable cultural experience for travellers and locals alike. The powerful experience gives viewers the opportunity to truly engage with the artwork and all that Darwin has to offer.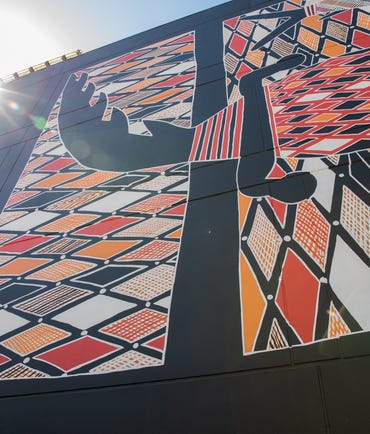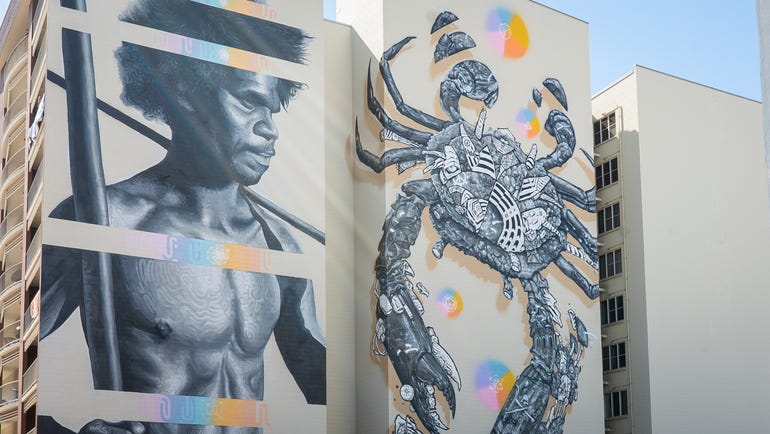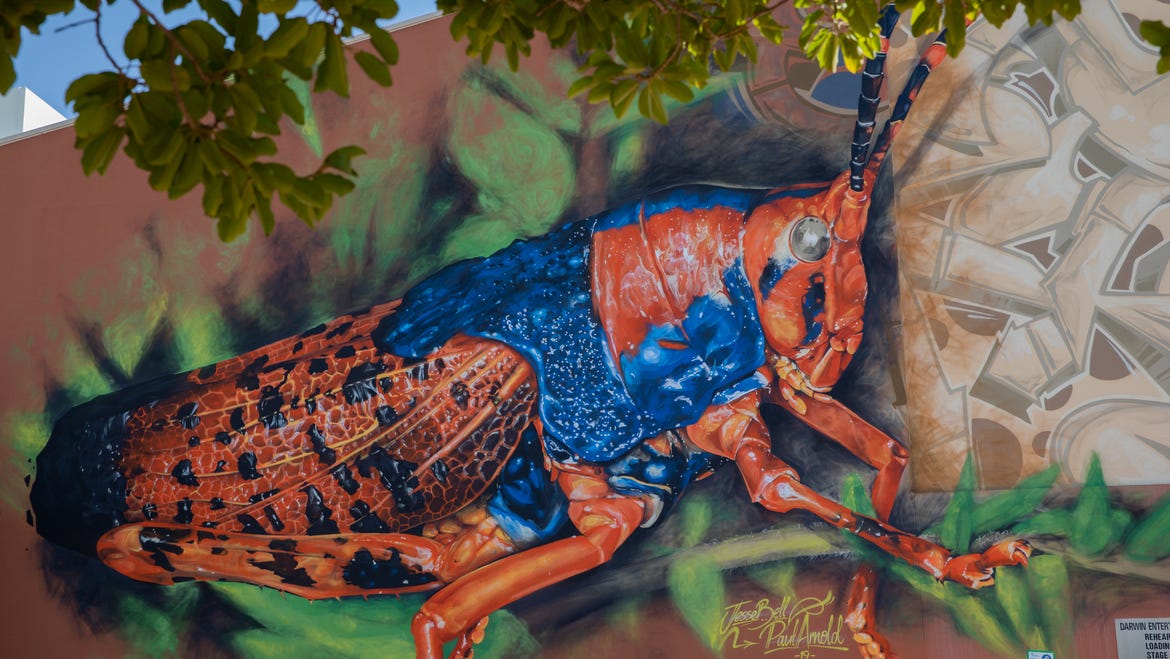 Darwin Aboriginal Art Fair – From Country to Couture
Darwin is a gift that keeps on giving. In the month of August, the Darwin Aboriginal Art Fair, which forms part of the Darwin Festival lineup,  showcases contemporary fine art from over 70 Aboriginal and Torres Strait Islander Art Centres at this extraordinary annual event. Held on Larrakia Country, the popular From Country to Couture celebrates the marriage of Aboriginal and Torres Strait Islander contemporary fine art and high-end fashion.
It brings the glamorous and glitzy world of fashion to remote outback Aboriginal communities, resulting in some impressive collaborations, such as the well-known designer Gorman who collaborated with the Mangakaja Arts Collection.
The creative director behind the concept is the clever Grace Lillian Lee, who's from a multi-cultural background – including German, Danish, English and Chinese – but it's her Torres Strait Islander heritage that has been a catalyst for creativity. She holds a strong desire to work with communities and to encourage creative expression, delving deeper into indigenous culture. She's responsible for guiding artists towards developing their art into textiles in a contemporary way.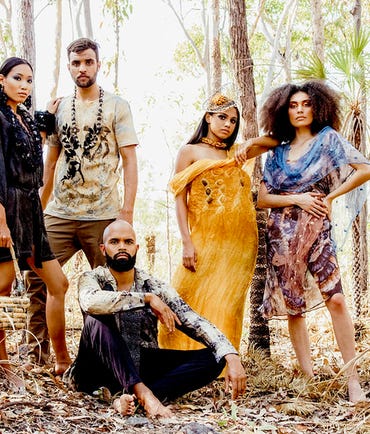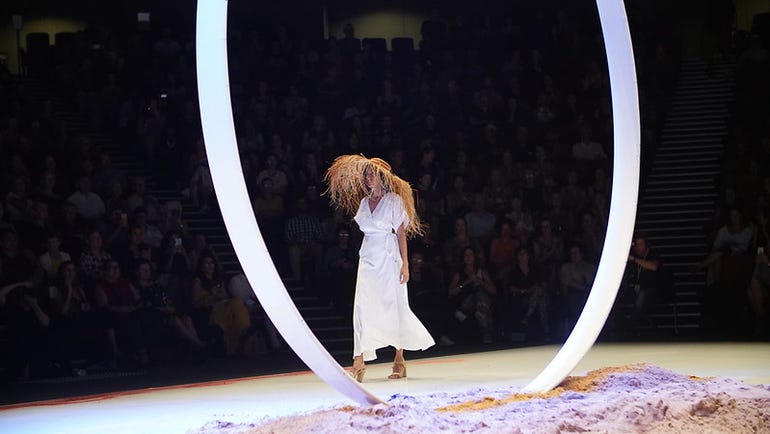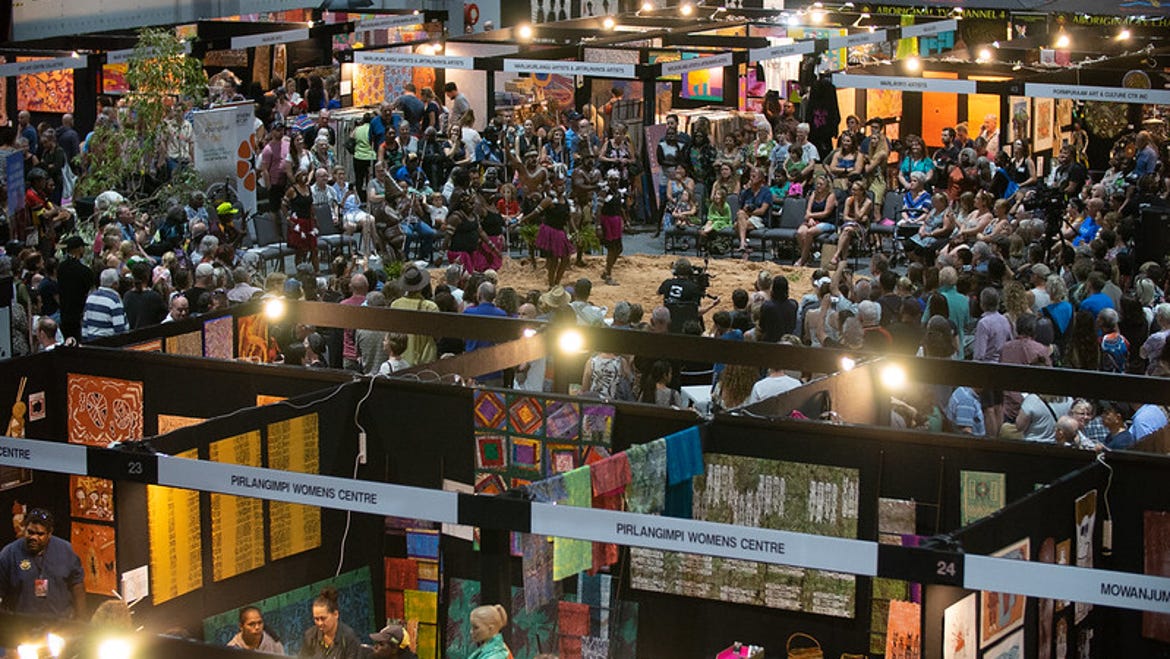 A spiritual experience – Dadirri
We all know that wellness is booming in the modern world, with friends booking international yoga retreats, but why go so far when we have it in our own backyard with some of the most culturally connected humans in the world. A spiritual experience just outside of Darwin is being used to heal minds in the modern world.
Just two hours south of Darwin on the Daly River, elders from the Nauiyu community are sharing their knowledge with the centuries old Dadirri, an Aboriginal meditative practice, which involves deep listening and silent awareness. The elders share their deep connection to the land, themselves and nature. You can't get more authentic than this, but book early, it sells out quickly.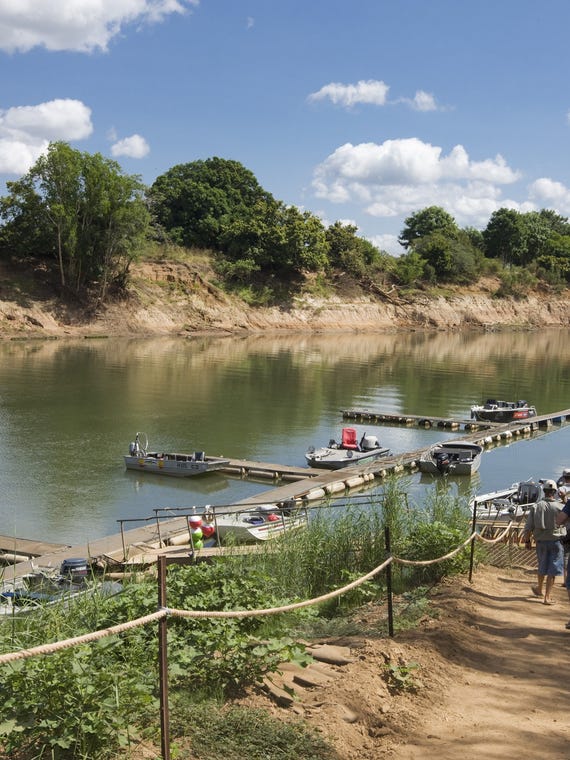 Drag queens at the Nightcliff Sea Breeze Festival
The Northern Territory is home to many cultural icons, including the world-famous smash hit Australian movie Priscilla Queen of the Desert. The creative masterpiece was filmed throughout the Australian Outback, including Kings Canyon in the Northern Territory.
Territorians have embraced this with vigour and regularly perform drag queen shows. A visit to the Territory isn't complete without a bedazzled performance by these glamorous queens!

Head along to the Nightcliff Sea Breeze Festival and enjoy the community vibe. The annual festival is a great way to immerse yourself in Darwin's quirky culture. The festival takes place over 2km of the stunning foreshore of the Timor Sea. Prepare to boogie with some of the best queens of the Outback!
When art meets disability
The arts provide unlimited possibilities for creativity and professional success, and no one has embraced this more than Aboriginal Bush Traders. The Aboriginal Art Gallery and Retail Store has cultivated a relationship with people with disabilities to create Gesture, an exhibition foregrounding the artistic practice of indigenous artists with disabilities. The practices of Aboriginal artists with disabilities aim to help dispel old stereotypes regarding disability, and create a culture truly representative of all people.
Gesture also speaks to forms of communication that are non-verbal and the importance of these forms for communities of people with disability. The Aboriginal painting process is an expression of self and connection to home country – an act that upholds personal and cultural identity.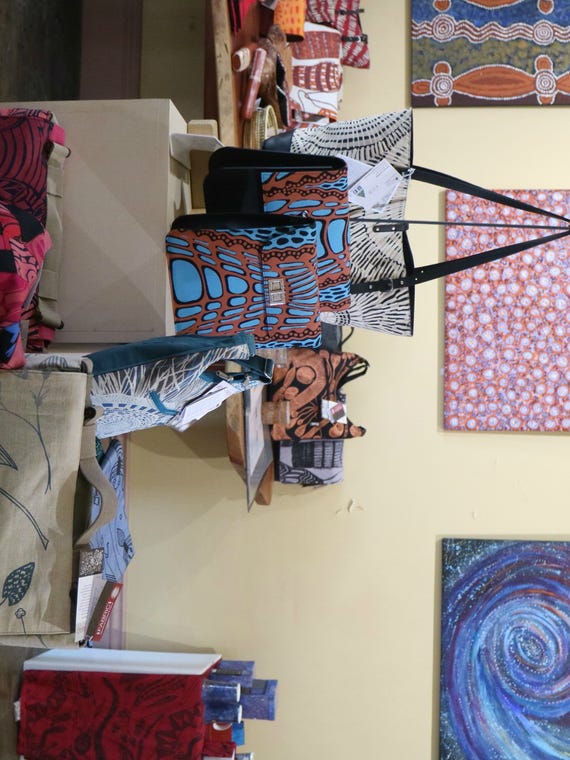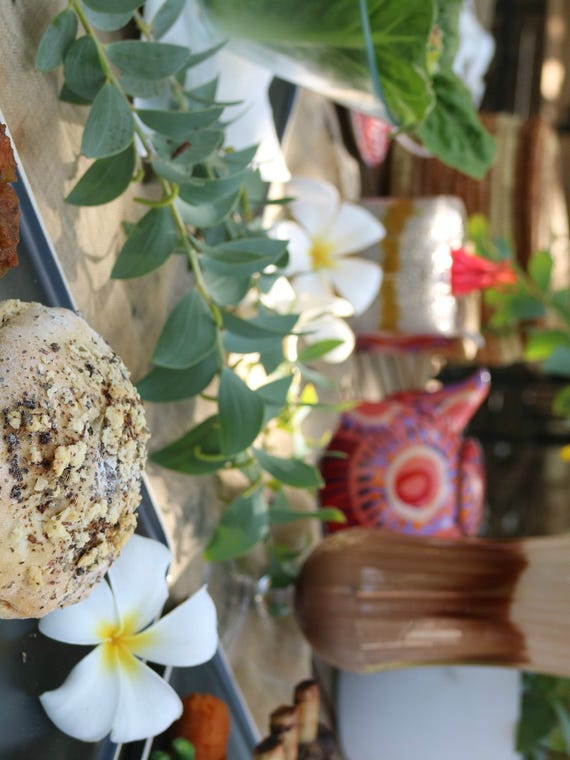 More articles you might like