Like a local:
A culture vulture's guide to Alice Springs
Over the years, outback culture has been expressed in Australian paintings, famous poetry and blockbuster movies. To really get a sense of what it means to go 'out bush', you need to physically visit the Outback and there's no better place to start that journey than in Alice Springs.
Alice Springs is a small town of just 29,000 people located in the Red Centre of Australia, also known as the spiritual heart of the country. With its dusty red earth, friendly locals and plunging skyline, you'll not be disappointed by this remote town that punches above its weight.
Alice Springs is a vibrant and sometimes misunderstood town. While you experience the world's most ancient culture, you'll also have to dig below the surface to really enjoy the contemporary culture. It also happens to be the gateway to Australia's remote interior, with easy access to Uluru (just a 4-hour drive).
As locals will tell you, if you've seen the Todd River flow more than three times, then you're officially a local. So we've caught up with one culturally connected individual to reveal and unravel Alice Springs' thriving arts culture.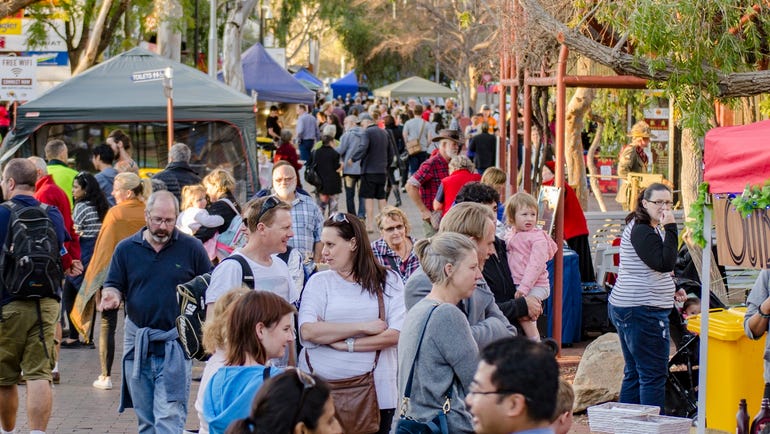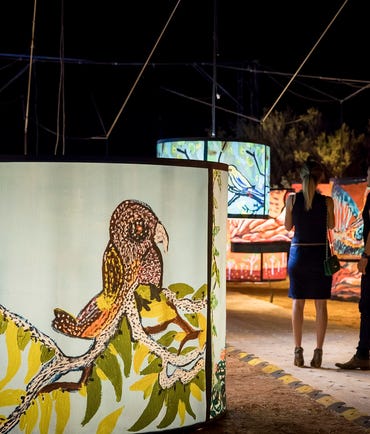 Frankie from The Goods Coffee Shop
Frankie from The Goods Coffee Shop, a café on Todd Mall (the main street) recognised by its bottle green school chairs and simple but delicious food, says she's been living on and off in Alice Springs for more than 20 years.
Frankie gets her cultural fix from Watch This Space, the only contemporary experimental art space in Central Australia. The Space, as it's lovingly referred to, has played a critical role in the creative ecology of the Mparntwe/Alice Springs over the last quarter of a century.
Frankie says, "it's the second longest running Artist-Run Initiative in the country and it showcases the work of a really broad cross-section of local and national artists, as well as housing seven resident artists, a monthly rotating travelling artist residency and hosting an impressive calendar of events such as artists talks, open studios and events such as the annual Lofty Award".
The organisation has become the cultural conduit for conversation and experiments in the always-evolving languages of art.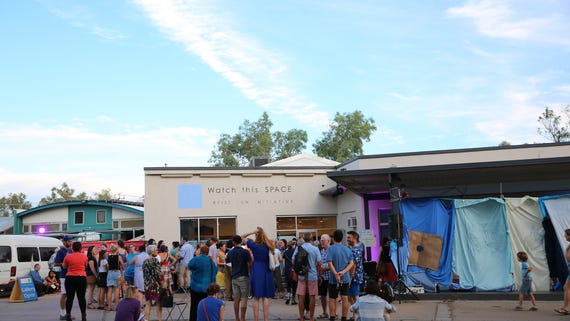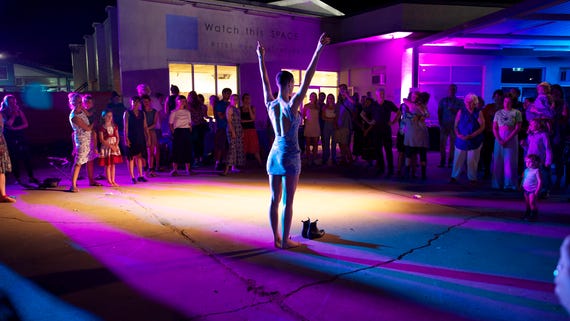 When you're thinking about what time of the year to visit Frankie says, "July through to early October is jam-packed. Literally every weekend (and most week nights) there will be something happening. The Desert Festival, The Desert Song Festival, Desert Mob and surrounding visual art happenings, Alice Can Dance and the Bush Bands Bash are just a few of the really amazing things that go on. All these events showcase a huge cross-section of art offerings from grassroots local talent to touring international acts, the spectrum is huge and the quality is outstanding".
If you're wondering how to learn about Alice's underground culture, talk to a friendly local and see what they have to say. Our local guru Frankie says, "There's always something happening! Whispers spread like wildfire in Alice Springs in terms of interesting low-key events, so the best way to find out about them is to talk to locals, we're always in the know – come and have a coffee and chat at The Goods Coffee Shop.
Frankie doesn't have a favourite cultural experience – although she's biased towards the things she makes and puts into the community as a practising artist – but she's constantly "floored by the quality and energy of the arts and cultural scene in Central Australia. I would say one of the most vital and interesting things that has emerged over the past few years is Apmere angkentye-kenhe (A Place for Language), which is a space for anybody and everybody to learn about Arrernte language from Arrernte people in an amazingly designed space in the centre of town, highlighting the importance of indigenous languages to culture, place and people".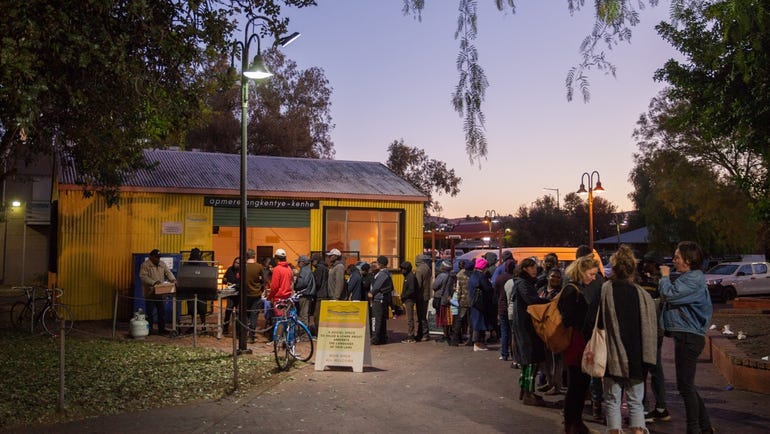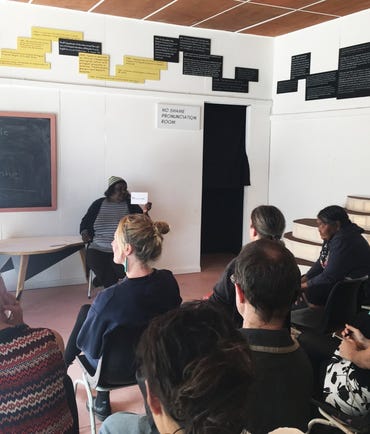 Other cultural places of merit
Araluen Arts Centre
The Araluen Arts Centre is the centre for visual and performing arts in Central Australia.
Royal Flying Doctor Service Alice Springs Tourist Facility
The Royal Flying Doctor Service is the world's most comprehensive aeromedical organisation, and an icon of the Australian outback.
Earth Sanctuary
The Earth Sanctuary is an informative ecology and sustainability tour with real life examples of using renewal energy solutions. You'll get a fascinating introduction to astronomy and telescopic viewing of stars, planets and moons.
Parrtjima
Parrtjima is a light festival set against the stunning backdrop of the MacDonnell Ranges. Parrtjima encourages you to interact with local artists, celebrate Aboriginal art, and engulf yourself in the rich history of the region. Join in ten days of live talks, events, music and installations that offer incredible insight into the world's oldest living culture.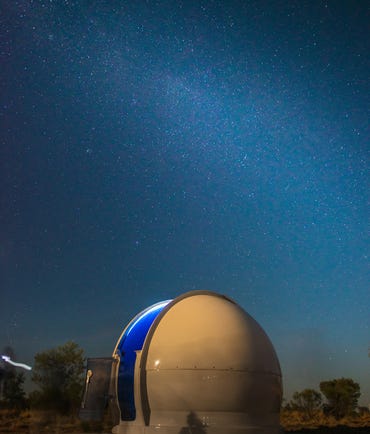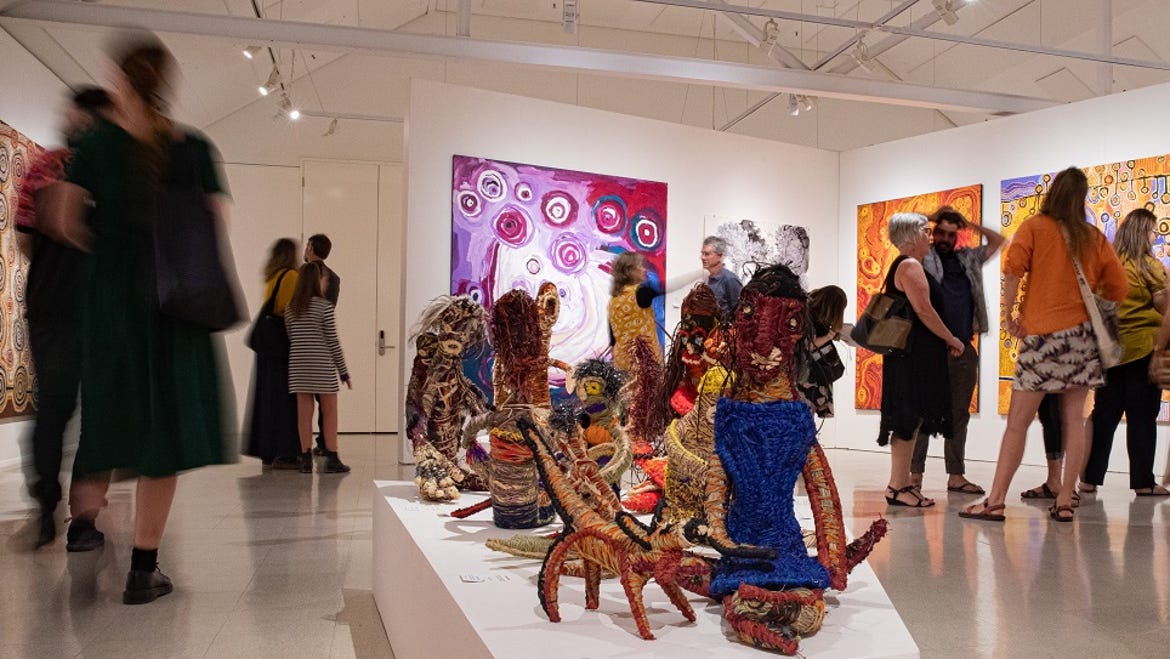 More articles you might like