Connecting the war effort
From the joining of the Overland Telegraph wires in August 1872, communications between Darwin and the southern states was undertaken in morse code. During mid-1941, the tense international situation caused the army to ask the Postmaster-General's Department to update communications to the new direct-voice communications in the event of war in the Pacific.
The PMG responded with plans for the erection of a new three-channel telephone carrier network and the construction of a series of repeater stations. In Alice Springs, a pre-war PMG building adjoining the post office was used as the repeater station, with vital repeater stations at Barrow Creek, Tennant Creek, Newcastle Waters, Larrimah, and Pine Creek connecting the Territory from North to South.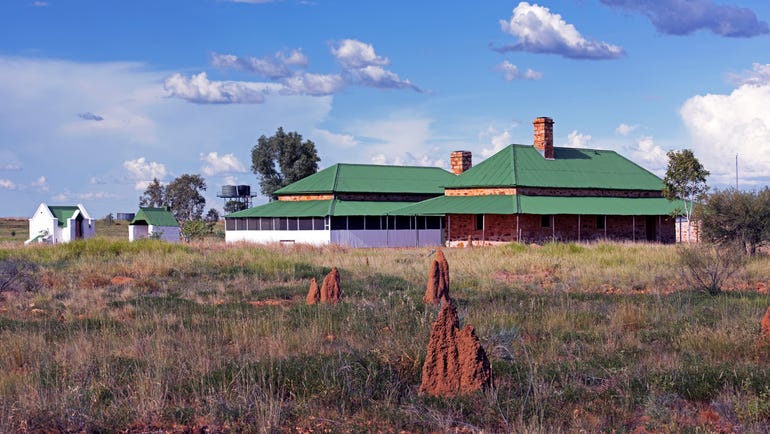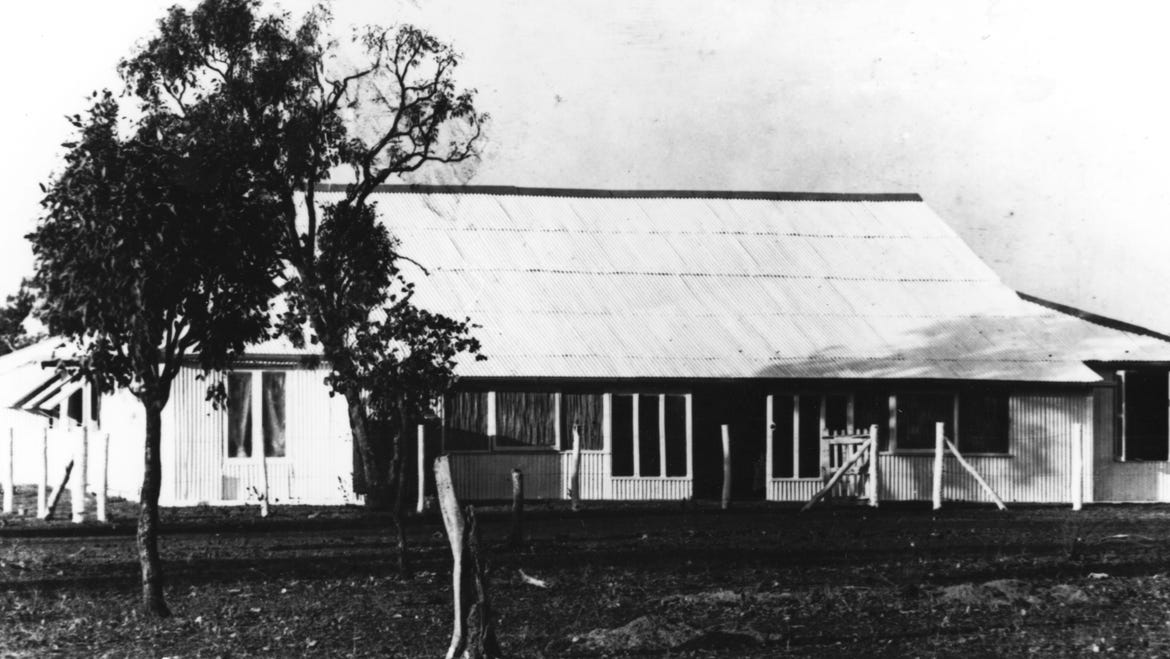 With the destruction of the Darwin Post and Telegraph Office by a direct hit during the first devastating Japanese air raid of 19 February 1942, Top End telegraph and telephone communications were cut during a critical period in the planning of Australia's defence. Surviving Postmaster-General's Department staff and equipment were relocated to the relative safety of Adelaide River Military Telephone Exchange where Rear Headquarters North Western Area was established during August 1942.
Among the telecommunications equipment transferred to military control were a state of the art telephone repeater system and a multi-channel voice communications system then in the course of completion. All PMG staff working at Adelaide River were evacuated to Adelaide in October 1942 amid false accusations of spying by the military. Telephone equipment in Adelaide River was initially housed in Sidney Williams huts.
Between August and October 1943, a fortified concrete building was constructed into the hillside alongside the railway to serve as a telephone exchange for the North Western Area. Concrete blast walls shielding the doorways and wire supports for camouflage netting remain as evidence of the building's strategic importance.
More articles you might like