Top End Local's Tips: Darwin to Katherine
In case you haven't heard: travelling like a tourist is out, and living like a local is in. Where better to develop a sense of place than a weekend trip to Katherine, where the outback meets the tropics?
This tropical town is often overlooked in favour of Uluru in the heart of the Red Centre. But NT locals know about another gem, just south of Darwin. Not only is Katherine teeming with things to do in its own right – think great art, markets, food and waterside attractions – it's the perfect launchpad for a weekend away.
Getting there
You'll find the town of Katherine around 3.5 hours down the track from Darwin. Follow the Stuart Highway for 310km south-east, passing through the townships of the Adelaide River, Burrundie and Pine Creek.
Arriving in Katherine
When you arrive in a place like Katherine, your first port of call should be Katherine Tourist Information Centre.
Following the drive down from Darwin, you may have worked up an appetite. So, beyond collecting maps and getting valuable local insight from friendly staff, you can also find a well-deserved bite to eat.
Why not try Black Russian Caravan Bar? Housed in a charming retro caravan, this neat little spot serves tasty toasted sandwiches, cakes and ice-cold drinks.
Local's tip: The coffee is especially sought-after. What's more, it's conveniently located in the grounds of the Katherine Tourist Information Centre itself.
After filling up on a gourmet toastie, it's time to hit the road and explore the best of the great outdoors.
Take a one-hour drive to the township of Mataranka for a swim in the famous sandy-bottomed Mataranka Thermal Pool or in the nearby Bitter Springs. Bitter Springs is an unexpected and largely secret treasure within Elsey National Park. Nestled amongst palm forest and water lilies, it's also a heavenly place to unwind after a long day of driving. The trip from Katherine will be worth every second once you're frolicking in these crystal clear pools, where water rises from underground at an enjoyable 33–34°C.
Local's tip: Buy a pool noodle – a soft, bendy pool toy – before you leave Darwin and take it with you to Bitter Springs. Climb on in to the water and let the gentle current take you downstream until you reach an exit ladder at the pedestrian bridge. Once you've worked up an appetite, sit in the shady gardens of the Stockyard Gallery and enjoy a refreshing mango smoothie or tasty brunch.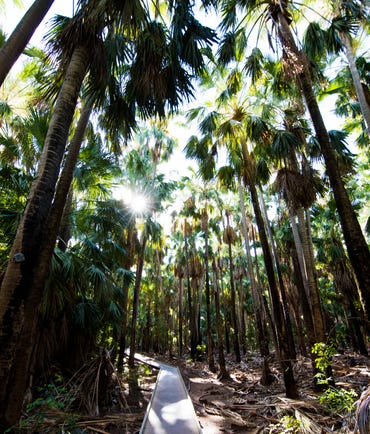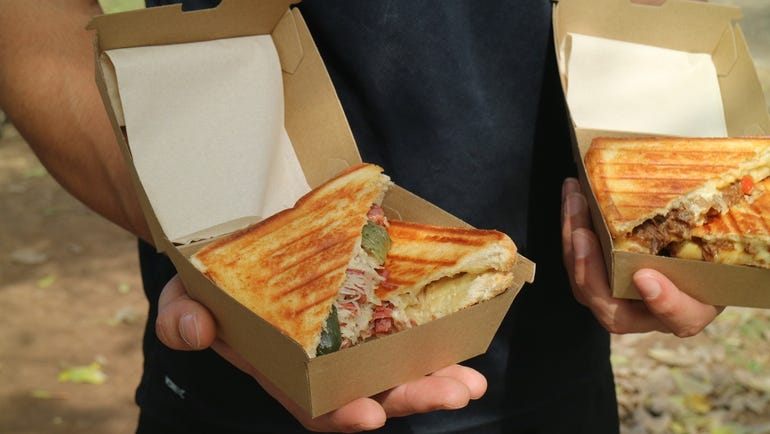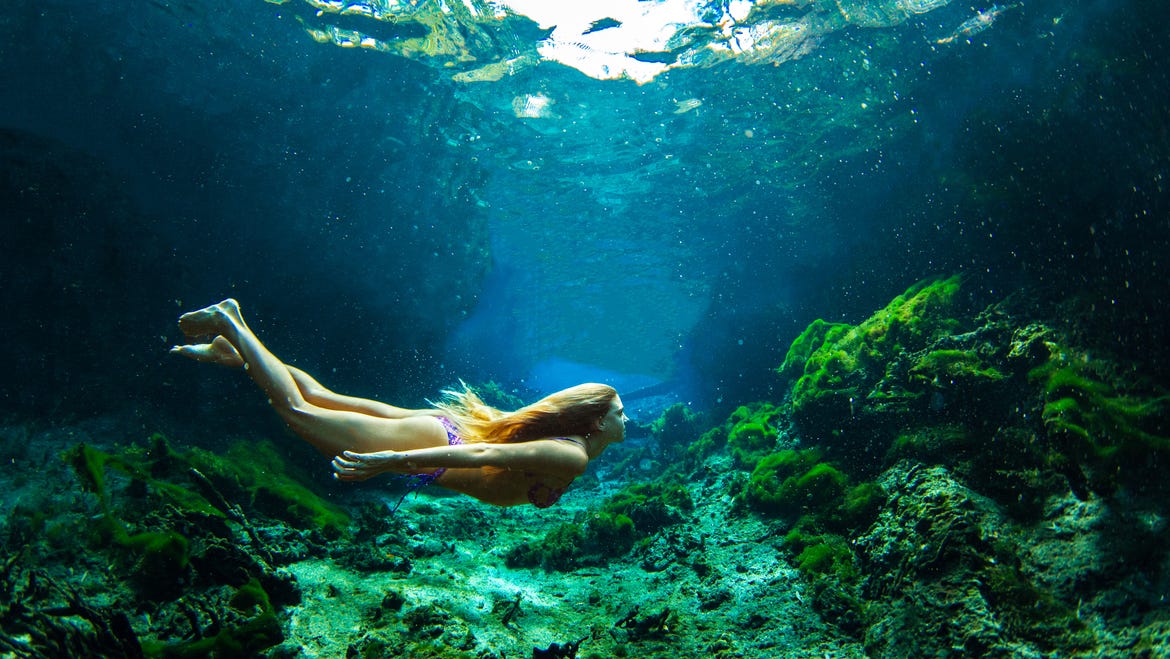 Where to stay
After floating your worries away at Bitter Springs, it's time to head back to Katherine and check-in to your digs for the night. Thankfully, Knotts Crossing Resort has you covered. The resort offers generous suites and cabins along with camping and caravan sites.
The Savannah Bar and Restaurant is a hearty choice for an Aussie-inspired dinner. The menu features crocodile spring rolls, barramundi and pork in sherry sauce. Enjoy your meal and a cold drink all while ensconced in lush green vegetation. It's been a day packed with outdoor action, so best get a good sleep in preparation for a pre-dawn start.
Exploring Katherine
Head off early to catch sunrise at Nitimiluk (Katherine) Gorge. At first blush, the deep ochres appear understated and muted – a stark contrast to the vibrant vermilion and bright reds that emerge as the day grows older.
Local's tip: For the best viewpoints and photos, visit Pat's Lookout or Baruwei Lookout.
While you're in the area, experience the must-see 13 gorges of Nitmiluk (otherwise known as Katherine Gorge) with Nitmiluk Tours. The significance goes far beyond its natural beauty, as the gorges and surrounding landscape have great ceremonial significance to the local Jawyon people.
Nitmiluk National Park is a quick and easy 30-minute drive north from Knotts Crossing Resort. Its gorges, dramatic scenery and magical wildlife give visitors a chance to learn about a beautiful part of Australia and its people.
After you've soaked up new colours and sights, it's time to visit Katherine Hot Springs. The drive from the gorge to the springs will take you back through the township of Katherine, where you can collect some picnic goodies to take for lunch.
Located a short drive away, on the southern side of the Stuart Highway, these springs pump from deep within the earth at an energising 25–30°C.
The pools have received some much needed upgrades in recent years, with the revamp respecting the natural feel of the area. Perhaps the best addition was a viewing platform, which offers an opportunity to see the source of the spring water.
While a little bit cooler in temperature than Bitter Springs, taking a dip in Katherine Hot Springs is like indulging in a refreshing and sprawling bath. Again, don't forget to bring your pool noodle along to help you float and watch the world go by.
Comprised of a series of clear pools, the sparkling blue springs are framed by native vegetation. There's also a walking track that takes you from the springs to a nature reserve. The grassed surrounds offer shady spots aplenty – just right for a picnic.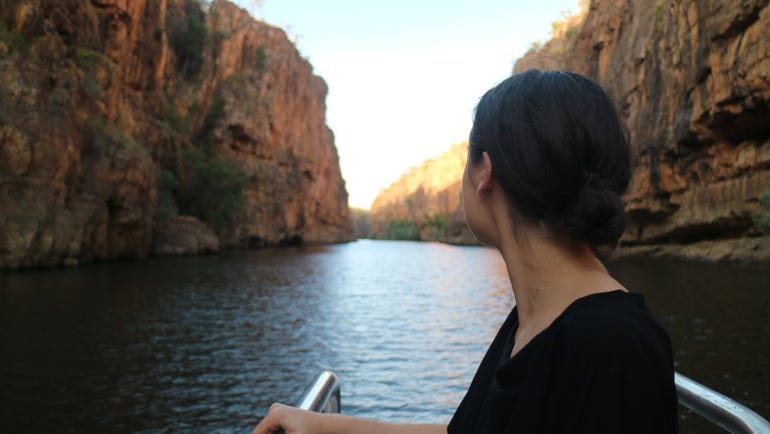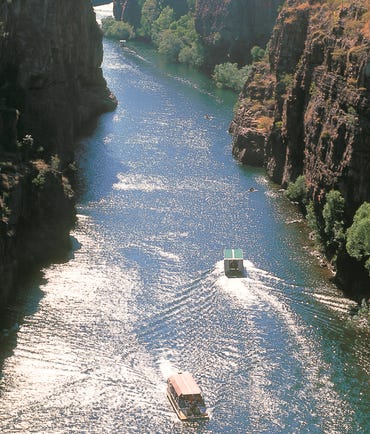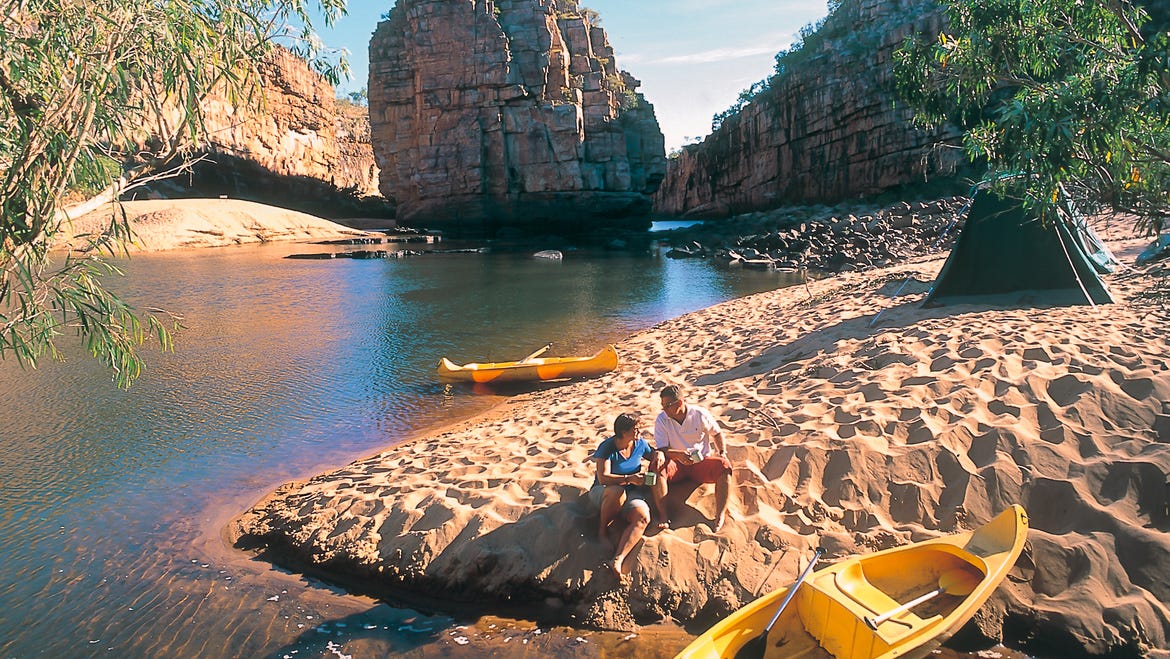 The trip back to Darwin
After you've had a swim at Katherine Hot Springs and re-fuelled your stomach and the car, it's time to get back on the Stuart Highway and return north to Darwin.
Your drifting mind will inevitably return to Katherine, its natural splendour, and the weekend that was.
More articles you might like