Only have 2 days to visit one of the Territory's most iconic locations? Say no more!

Day 1
Rise early to get the most out of your adventure in Kakadu
If you're departing Darwin, allow 2 hours to get to Kakadu Park's northern entry via Arnhem Highway (a 4WD is highly recommended, as some roads are unsealed). When you're there, check-in at the Bowali Visitor Centre, grab a coffee, and get some local advice from the centre's staff.
Head South to visit the Nourlangie Rock art site. The site was used by Aboriginal people as a shelter from storms for thousands of years. The art on the walls serve as an insight into their rich spiritual tradition. If you're visiting in the dry season, take part in free activities conducted daily at the site.
What better way to wind down than with a sunset cruise along Yellow Water Billabong? While on board you'll spot wetland wildlife in their pristine natural environment; the billabong is home to crocodiles, wild horses, buffalo and a vast range of resident birdlife.
When you're ready to hit the hay, you'll be pleased to know the Mardugal campgrounds are located right next door to Yellow Waters – how convenient!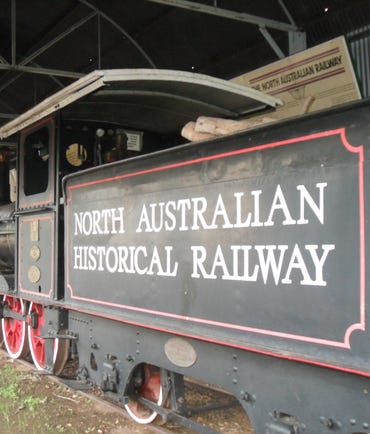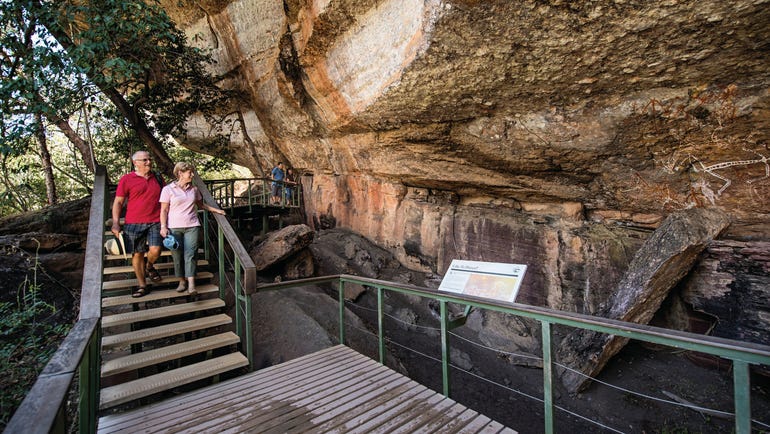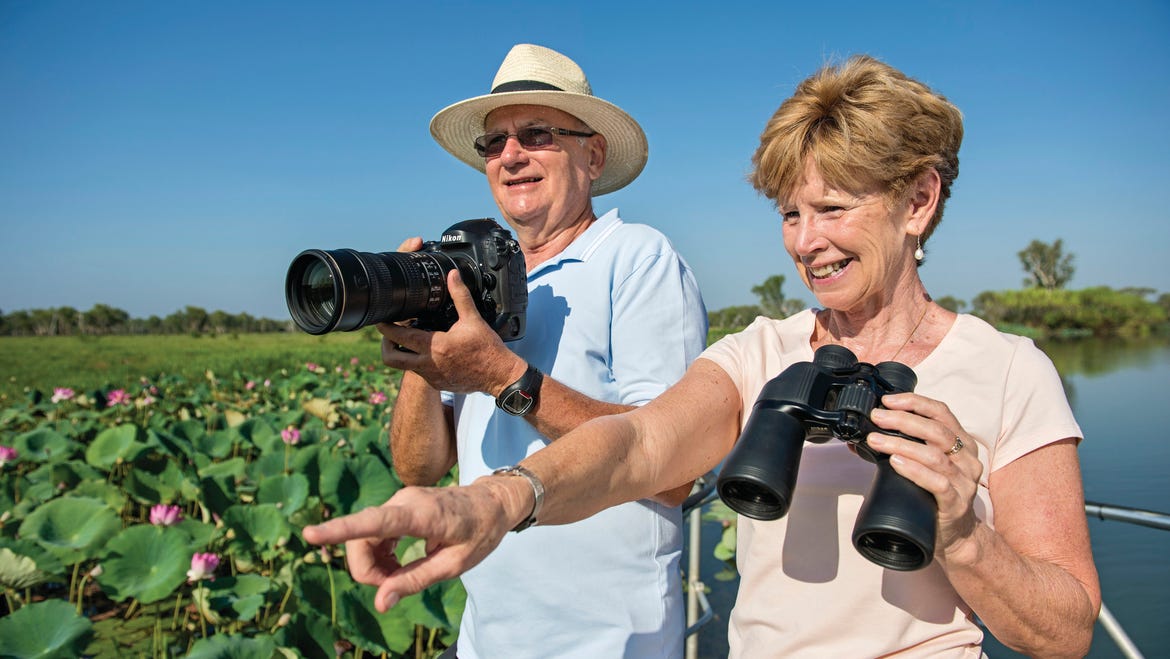 Day 2
Waterfalls, wetlands & rockpools
Hit the road again and make your way back to Darwin today via the Kakadu Highway. Break up the trip with a stopover at Pine Creek, a town you'll find near the intersection of the Kakadu and Stuart Highways. It's the perfect spot for a late BBQ lunch, and The Lazy Lizard Tavern is a great place to relax with a cool drink and a chat with the locals.
More itineraries you might like