Top free things to do in Alice Springs & Surrounds
Alice Springs is known for the laid back personality of their locals and the stunning landscapes that surround the town. If you're a traveller on a budget or are looking for some extra activities to fill your days, there are plenty of free things to do when you visit Alice Springs.
Olive Pink Botanic Gardens
Located only a short walk from the CBD, The Olive Pink Botanic Gardens is a reserve for arid region flora. There are a selection of walks you can chose from that will take you through the well-developed garden area. Visit the Bean Tree café with outdoor seating, it's the perfect place to enjoy a coffee and a slice of one of their scrumptious cakes.
Picnic at the Alice Springs Telegraph Station
The Alice Springs Telegraph Station is a popular spot with the locals for a Sunday picnic. There's a large grass area, BBQ facilities and public toilets. The Telegraph Station is set along the dry river bank of the Todd River and there are a number of great walking trails for you to explore.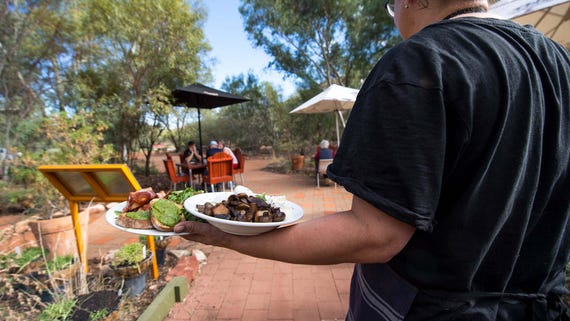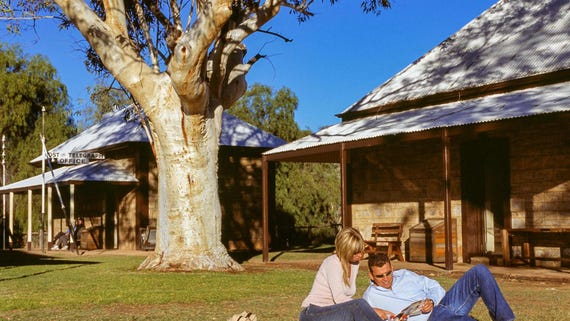 Day trip to Tjoritja/West MacDonnell Ranges
A trip to Alice Springs would not be complete without a visit to the Tjoritja/West MacDonnell ranges. There are a number of natural waterholes that are filled with water all year-round and are only a short drive from Alice Springs, making it the perfect day trip. Ellery Creek, Ormiston Gorge and Glen Helen are a few of the more popular spots, so be sure to take your swimwear and a towel.
Explore the East MacDonnell Ranges
Equally as stunning as the West MacDonnell Ranges but less explored are the East MacDonnell Ranges. Emily and Jessie Gaps are only a 10km drive from Alice Springs, follow a short walk into both gaps and visit large rock painting depicting the caterpillar dreaming. Trephina Gorge is notable for its short walks, views and natural beauty. Go for a cool dip in the John Hayes waterhole. All you need to pack is a picnic and your walking shoes.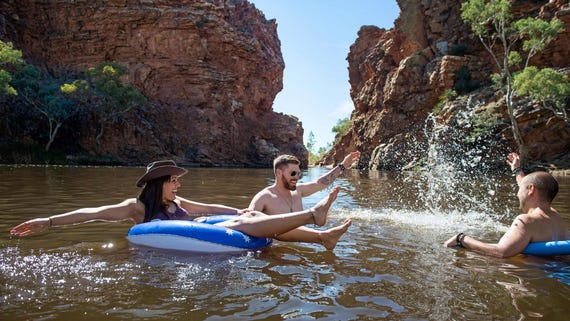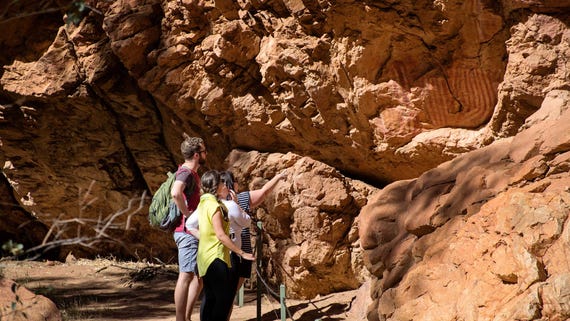 Best views of Alice Springs
Located in the CBD, Anzac Hill is the ideal spot for the best views of Alice Springs and the surrounding MacDonnell Ranges. It is only a 10 minute walk to the top where the Anzac Hill Memorial is located, dedicated to those members of the armed forces who served during WWI.
The Larapinta Trail
The Larapinta Trail is one of the world greatest walking trails. Stretching across 223km winding through some of the region's most incredible landscapes. You may choose to complete sections of the trail as day trips, or complete the full 223km from Alice Springs to Mt Sonder. Remember to plan your walk appropriately, ensure you take enough water, food and supplies with you as this is a long trek.
Run, walk, cycle
The scenic Simpsons Gap Bike Path winds its way along the foothills of the West MacDonnell Ranges. You can chose to cycle, run or walk the 17km sealed path taking in some stunning scenery along the way. The path begins at Flynn's Grave and finishes at Simpsons Gap .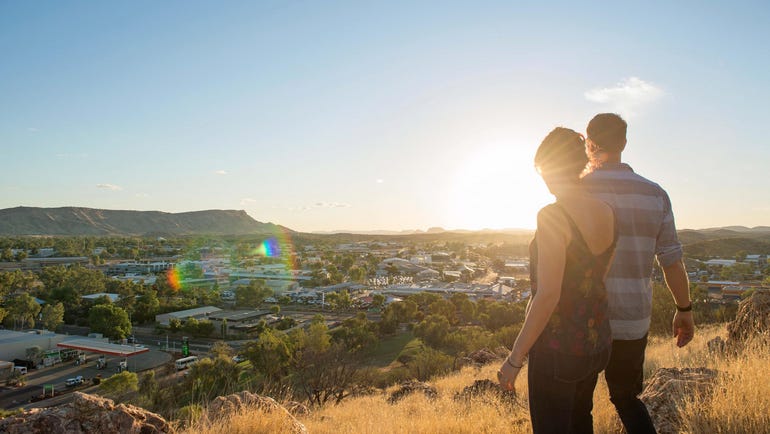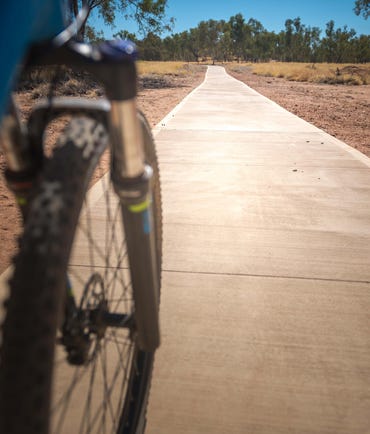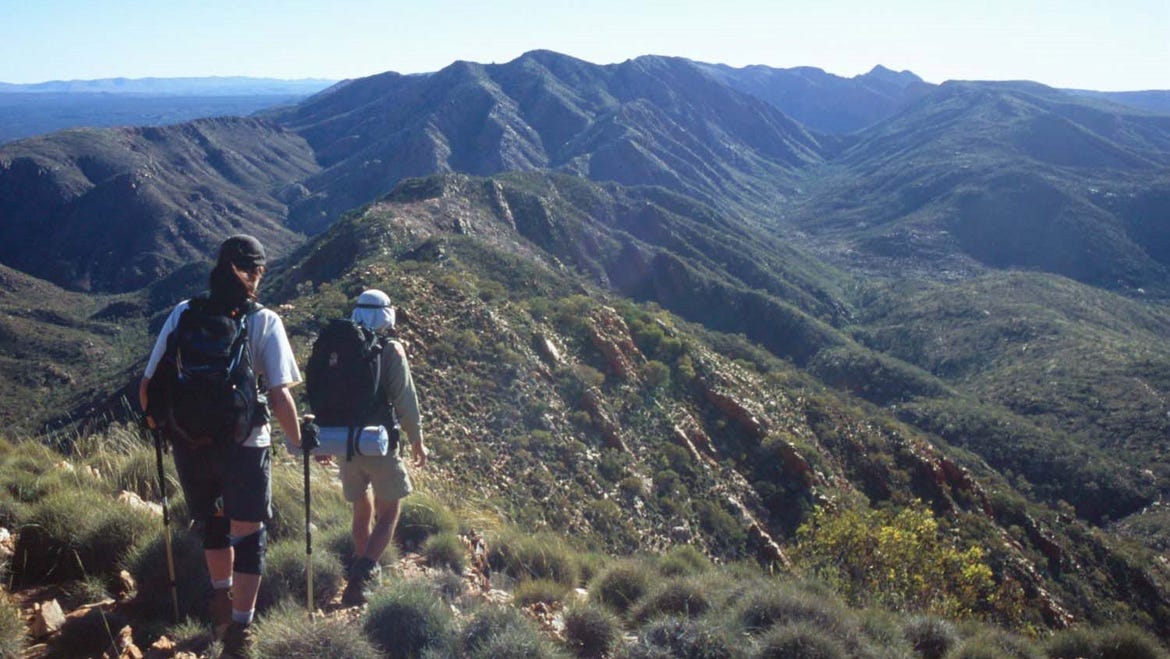 Wander through art galleries
Alice Springs has a big reputation for Aboriginal art work. In town, be sure to visit Papunya Tula Artists, Mbantua Art Gallery & Cultural Museum, Muk Muk Indigenous Fine Art, Tjanpi Desert Weavers, Studio 12. and Tangentyere Artists which is an enterprise specialising in acrylic paintings and local seed jewellery produced by over 400 Town Camp residents.
Todd Mall Markets
Held every second Sunday, the Alice Springs Todd Mall Markets are located in the CBD. There is a wide variety of stalls selling crafts, food, jewellery, art and so much more. Head down to the markets for a mango smoothie and to grab a bargain.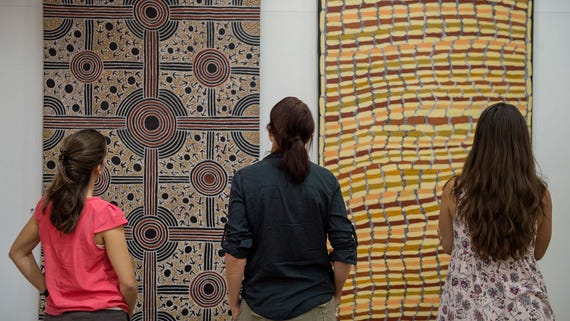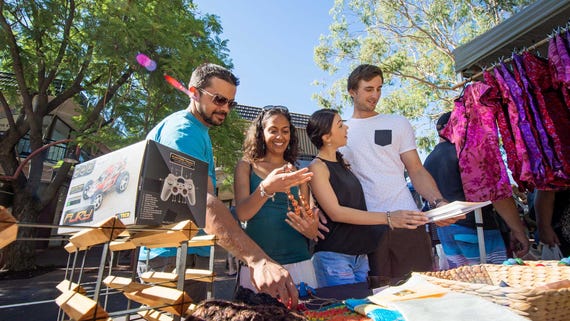 Stargazing
The Red Centre is one of the best places for stargazing. The Outback has some of the clearest night skies, allowing you to see the billions of stars so clearly. Photographers travel to the Outback just to capture the night skies. And the best thing about it, it's completely free, all you need to do is head outside and look up!
Free events
Alice Springs is home to a variety of unique and quirky events throughout the calendar year. What's even better is that several of the events you can enjoy are for free! Check out the annual light show Parrtjima or the Beanie Festival to try on some of the wackiest beanies you've ever seen.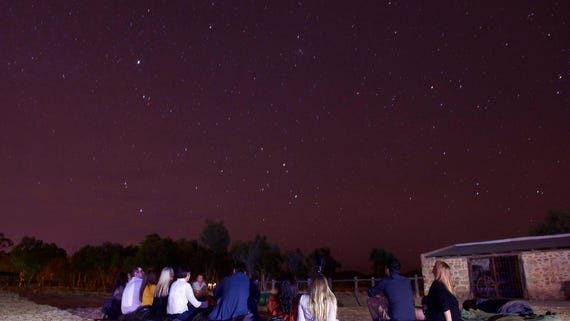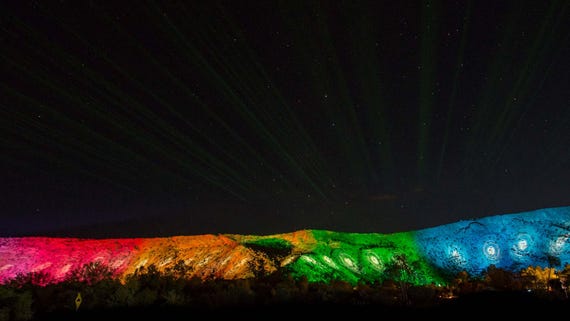 More articles you might like